Raise3D has announced the premiere of a new industrial 3D printer – RMF500. It is dedicated to high-performance low-volume production with the use of carbon fiber reinforced materials. The machine has a large working area of ​​50 cm in XYZ axes and a closed working chamber.
By utilizing linear motors, the Raise3D RMF500 can produce models with an accuracy of 0.001mm along the X and Y axes while achieving a precision of 0.0009765mm along the Z axis. precision of device operation.
The RMF500 has a work area of ​​500 x 500 x 500mm and can achieve 3D printing speeds of up to 300mm / s with acceleration up to 2G and idle motion up to 1000mm / s. What's more, thanks to the IDEX (Independent Dual Extruder) system, it is possible to perform 2 printing jobs at the same time, making the RMF500 work even more efficiently.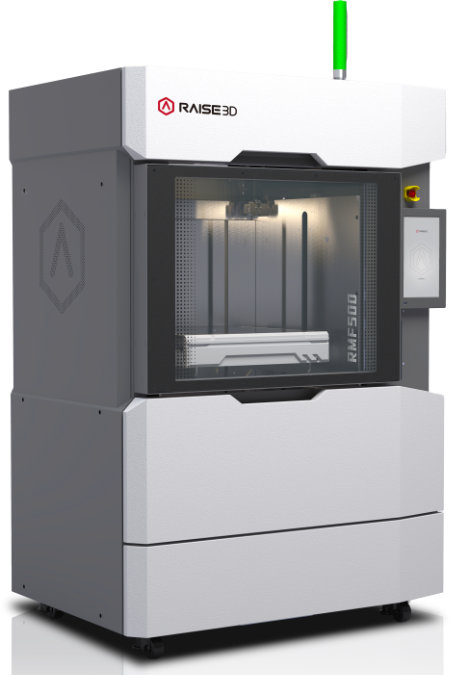 Raise3D RMF500 has been adapted to work with carbon fiber reinforced filament with higher stiffness and lower shrinkage factor. According to the manufacturer, working with it does not require a heated chamber to avoid shrinkage. The work is more efficient without having to draw a lot of power, as it uses 120W to power a single hotend. Carbon fiber reinforced parts are lightweight but extremely strong, making them a potentially ideal alternative to metal parts.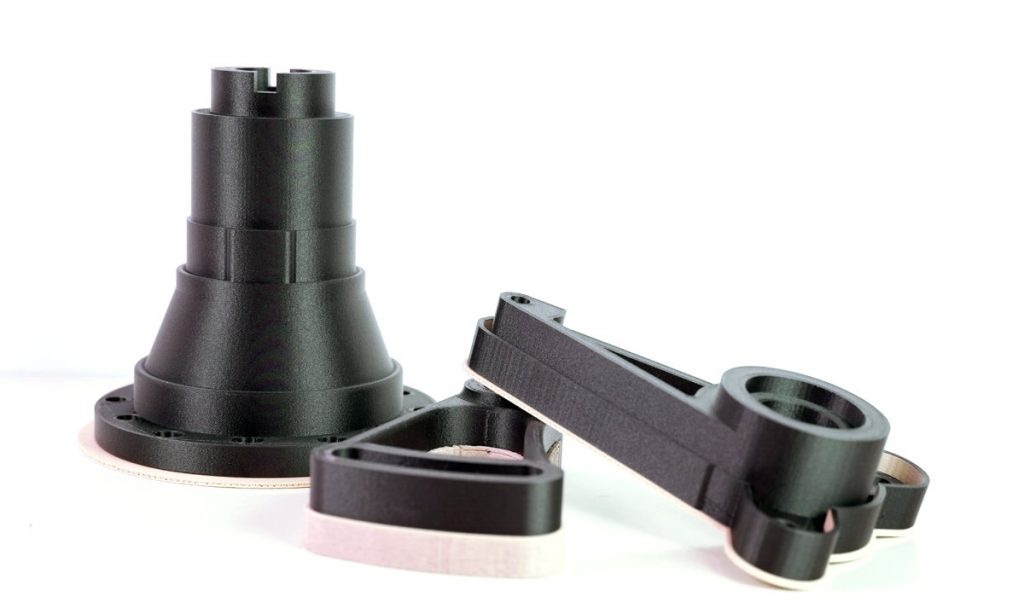 To provide customers with trouble-free, uninterrupted 3D printing, RMF500 is equipped with four filament slots weighing 2.5 kg. 3D prints are made of two filaments, and the other two are back-up. The 3D printer can switch between primary / secondary filaments automatically, reducing the need for operator intervention. Additionally, a positive pressure humidity control keeps the humidity in the chamber below 5% RH.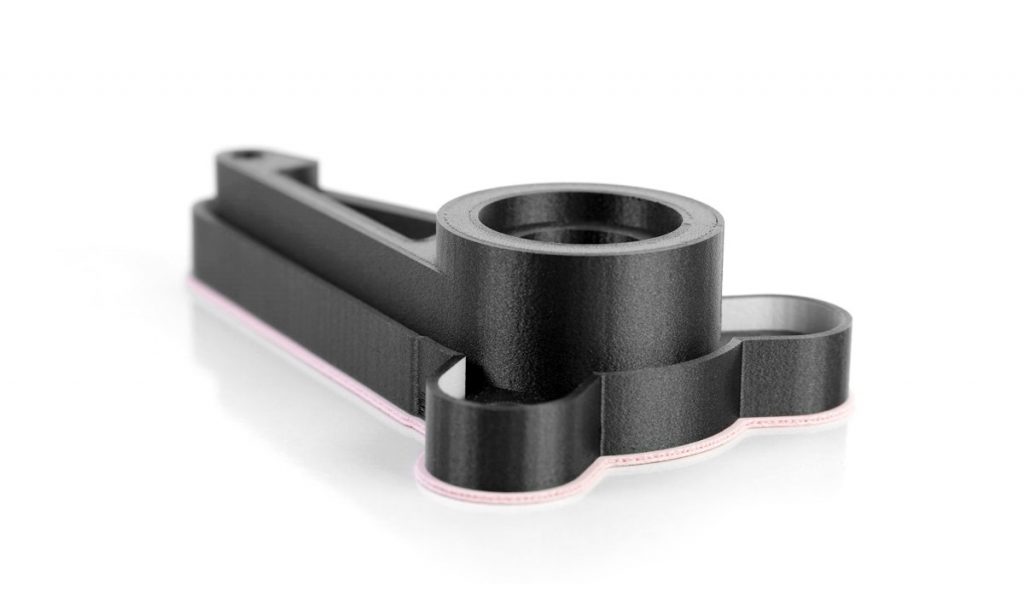 All load-bearing construction elements of RMF500 are made of high-quality hardened steel, and the maximum load that the Z axis can withstand is approximately 100 kg. The linear motor driven system has a low ground clearance and low maintenance. It is estimated that the Z axis deflection error under heavy loads across the entire range of motion is 50% lower than that of competing products.
The 3D printer will be on display at the Formnext trade show, which begins tomorrow, November 16, 2021.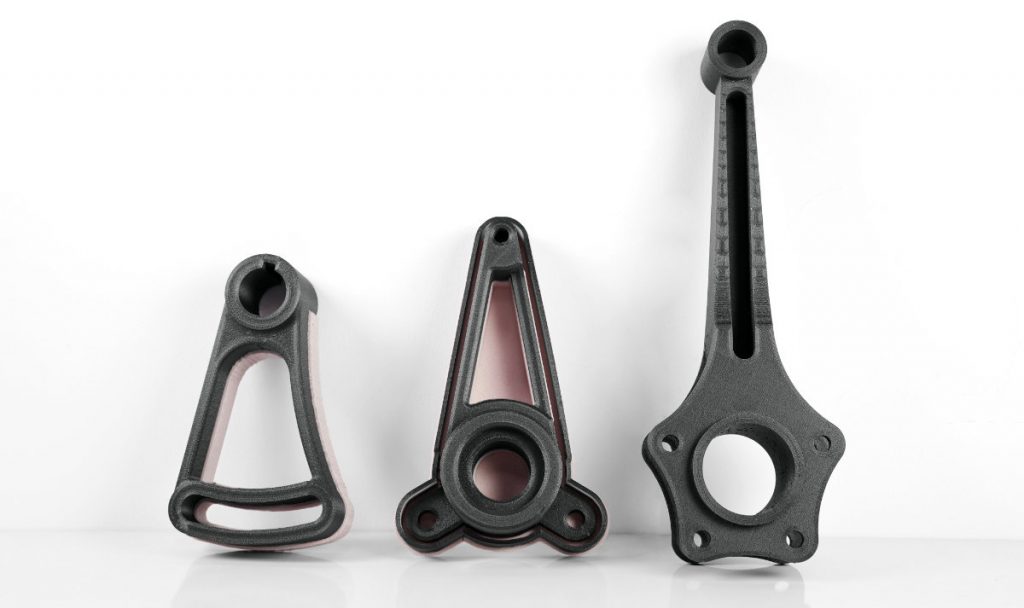 Source: Raise3D press materials