3D Printing Center (Centrum Druku 3D) is the leading polish news website dedicated to 3D additive manufacturing and 3D pritning technologies. The original, polish version of the website was founded in January 2013, and as for now is the third longest running website of that kind in Europe.
3D Printing Center is run by CD3D – publishing, consulting and training company which is recognized as one of the most known and renowned brands among polish 3D printing industry. The company had the key impact on the development of the 3D printing market in Poland and the popularization of additive manufacturing among institutional and individual users. Lots of companies such as 3Dgence, ATO Lab, Fiberlogy Spectrum Filaments and SondaSys started their international careers on the websites run by CD3D. In addition, CD3D supported the entry on the Polish market of such recognized brands as BCN3D, Canon, Formlabs, HP, MakerBot, Prusa and Ultimaker among others.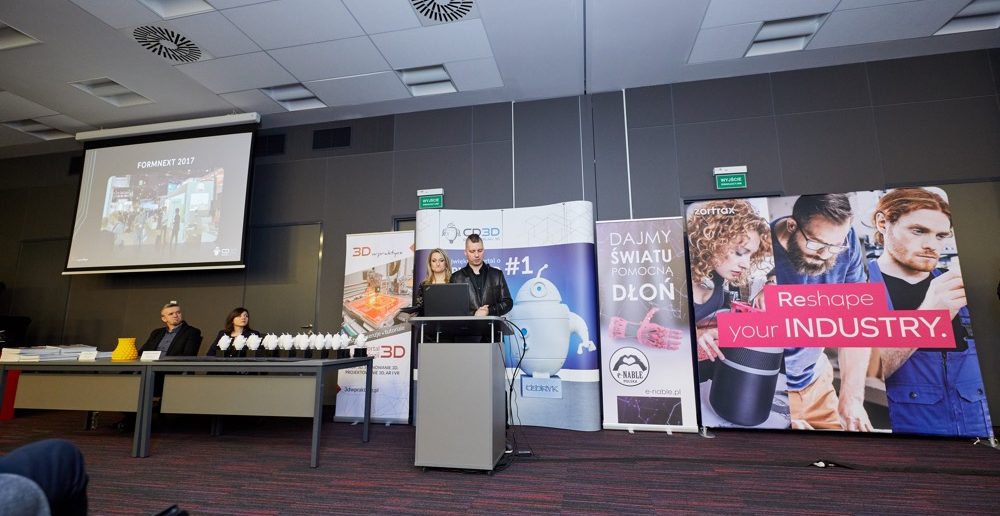 Since mid-2014, CD3D has been conducting specialized training in the field of 3D printing technology. Participants of the training acquire knowledge about the methods of operation and functioning of devices using additive technologies. During the trainings, great emphasis is also placed on the business and commercial area of using 3D printing so that after their completion participants are ready to implement technology in their daily work. So far, we have trained hundreds of people from all possible sectors: school students (primary / technical / high schools), university students, entrepreneurs starting their own businesses, engineers and managers of manufacturing companies. In training, we focus on virtually all existing manufacturing techniques: 3D printing from thermoplastics, light-curing resins, powdered plastics, or powdered metal alloys.