Undoubtedly, Holland is one of the biggest centers for 3D printing in the world,what is a quite surprising fact, because it is, comparatively a rather small country – especially when compared to the biggest players on the 3D printing market, like the USA or China. However, it is Holland, where such big companies as Ultimaker, 3D Hubs, colorFabb, and Leapfrog were born. Formfutura is another company whose impact on the world of 3D printing is undeniable. The latest releases of their new filaments like the ultra transparent HDglass and a new series of EasyWood wooden filaments are good examples of this spectacular impact.
Formfutura was founded in 2012 by Arnold Medenblik and Rien Schuurhuis. Since the very beginning, the company decided to focus on manufacturing a filament for FDM 3D printers because of the growing demand for such products. They began with ABS and PLA, but soon broadened their offers with specialty filaments. Moreover, Formfutura's main goal behind these materials was really to service the 3D printing community with high-end and innovative solutions.
The company has grown rapidly into a well-established quality filament brand in the 3D printing world and now has one of the largest product portfolios, with multiple employees and resellers across the world and on every continent.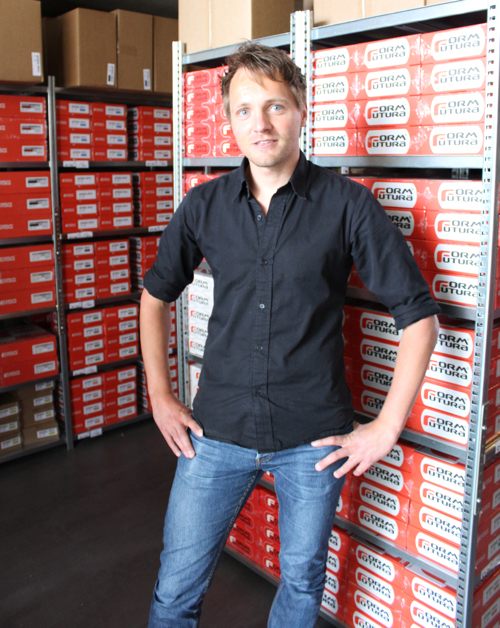 I've recently had the pleasure conducting an interview with Formfutura co-founder Arnold Medenblik. We talked about the Dutch 3D printing market, his vision concerning the company, as well as the future for FDM technology in the dawn of CLIP and Multi Jet Fusion.
Paweł Slusarczyk: Arnold, your company was founded in Amsterdam, Netherlands, which is seen as an unofficial capital of 3D printing in Europe. There are many great companies from this region, like Ultimaker, FelixRobotics, Leapfrog, colorFabb, 3D Hubs, and Formfutura. How is that possible? What is so specific in the Netherlands that so many people are into personal 3D printing and so many high quality products are being made there?
Arnold Medenblik: I think that the climate for innovation in the Netherlands has always been pretty favourable. New technologies have always been accepted fairly easy in the past and, of course, there has always been an entrepreneurial spirit in the the Netherlands. This has been no different with the 3D printing 'revolution'. Shapeways was the first big player in the Netherlands that caused a snowball effect afterwards.
Secondly, with the Netherlands being a relatively small country, the focus of a lot of Dutch companies has always been on international trade and export. I guess that this same international focus has been adapted to 3D printing, too.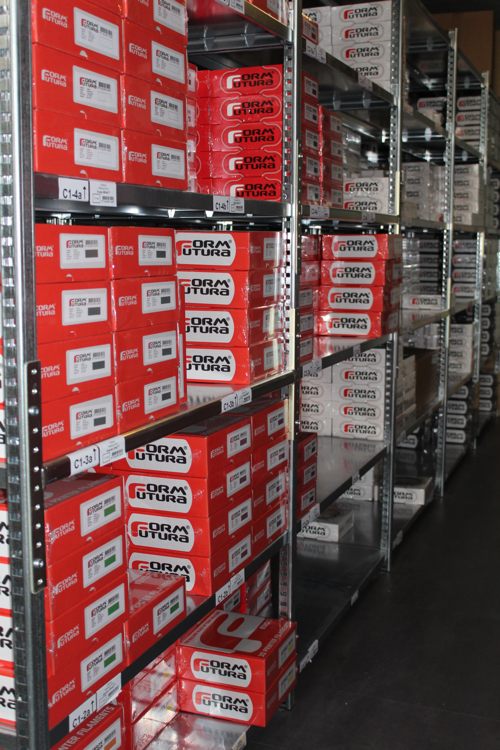 PŚ: Do you have any business or personal relationship with companies mentioned above? Do you know each other or do you just do your things individually?
AM: We have a lot of respect for all the players mentioned above and I think that all of them contribute in their own ways to the 3D printing dream. We indeed have personal and business contact with some of the companies mentioned.
According to our knowledge all companies mentioned above are unique in their field of application and are all "stand-alone", autonomous companies, meaning that they are not related to each other business-wise. Some of these players offer products, or services which can be complementary to ours, while others can be seen as direct competitors. When possible, we definitely will try to work together with some of the players offering a supplementary product, or service.
PŚ: Why did you decided to start a 3D printing filaments business? Why didn't you just start to manufacture or sell another 3D printer?
AM: We started Formfutura nearly 3 years ago now. This was just before the time that desktop 3D printing became popular. At the time, there were already quite a few printer manufacturers that showed a lot of future potential and they designed and manufactured great products already. Even though my passion lays in Industrial Design and I would love to be involved in the design of a 3D printer at some stage, I saw that, at the time, the market was asking for a reliable filament supplier/manufacturer. Therefore, we decided to step into the filament market and we started Formfutura.
PŚ: Apart from your brand, you also cooperate with taulman 3D and Kai Parthy. Are you going to expand your offering with more products from other manufacturers in the near future?
AM: We highly value the products of taulman 3D and Kai Parthy. With Laywood and nylon, both Kai Parthy and taulman3D were at the heart of the 3D printer "specialty" filament tornado in which the market has been moving over the past 1.5 years. We have enormous respect for the positive contribution they have provided to the 3D printing market with their materials and they encouraged us in our quest for innovation within our Formfutura brand, too.
In business, it's always important to have an open mind and especially in a new market like this. Every day/week there is a new development in this market and that is the exciting part about being part of this. It is therefore important to always keep all options open and that is exactly our approach.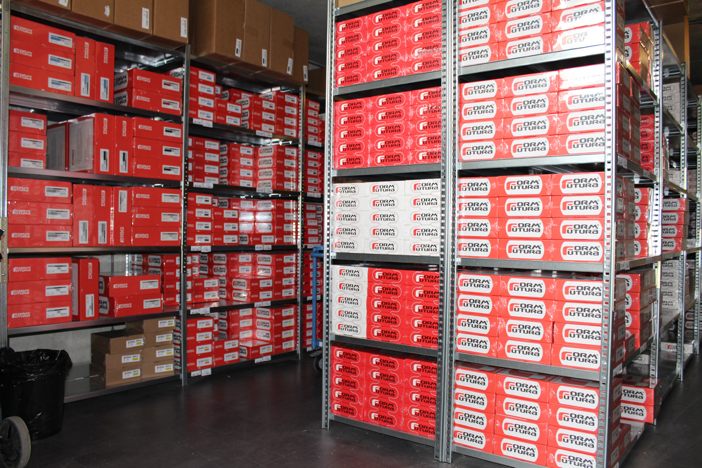 PŚ: How many filaments do you offer at the moment?
AM: We have 29 different materials in our product offering, resulting in a total of around 250 products that differ in colour, diameter, and product weight. One of our key focuses lays in continually expanding our product offering to help the 3D printing community.
You can be sure that, when you ask us this same question in a few months' time, the answer will be different and that the numbers will definitely be higher. That's a promise…?
We will keep focusing on new products and, as a matter of fact, we have set ourselves a target to come up with a new material every 6-8 weeks. It's a challenging target and it will keep our focus on servicing the 3D printing community with new materials and by enlarging the scope of (desktop) 3D printing.
PŚ: For a novice user, all PLA filaments are the same. The only difference is price and color. Do you agree with such a statement? What makes your filaments – both PLA and ABS – different or special as compared to competition?
AM: This is not entirely true. PLA is just the name for the main component. However, what you add to the compound and how you extrude it is the key to making it a successful product that prints perfectly, attaches to the print bed without problems, and will flow beautifully. We, therefore, put a lot of our effort into the R&D process of the materials to make sure we create products that work according to the wishes of the community. On top of that, the manufacturing process is quite a specialized process, whereby a lot of different factors play a role in developing a quality product.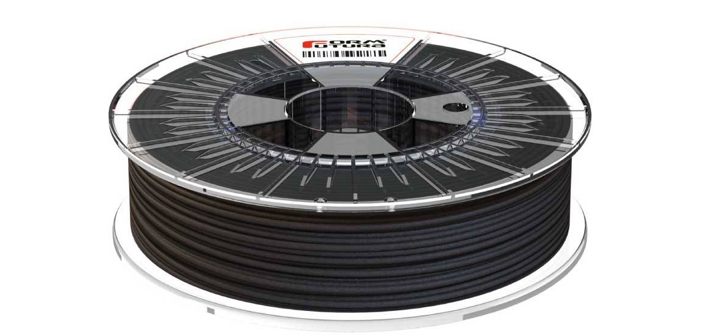 PŚ: What is the main difference between your Premium PLA and EasyFil PLA?
AM: Both our EasyFil PLA and Premium PLA are based upon the same NatureWorks Ingeo biopolymer. The difference lies in how the PLA is impact modified and coloured.
For EasyFil PLA we have used a unique impact modifier making the filament tougher, slightly softer, less rigid, preservable for much longer, and, above all, it has an excellent thermal stability and flowing behaviour, making this filament easy-to-print. Because of EasyFil PLA's exceptional flowing behaviour, the layers of your print will flow seamlessly into each other. This enables you to print really smooth surfaces with EasyFil PLA.
Our Premium PLA is impact modified differently, making the filament harder and more pure. Therefore Premium PLA flows less than EasyFil PLA and crystalizes slightly faster. The recommended printing temperature for Premium PLA therefore lies 5-10C higher than EasyFil PLA. As Premium PLA has a quicker crystallization process, it will enable you to print slightly more complex/overhanging structures.
Optically, the main difference between EasyFil PLA and Premium PLA is that EasyFil PLA filaments are 100% opaque coloured and Premium PLA is semi-transparent coloured.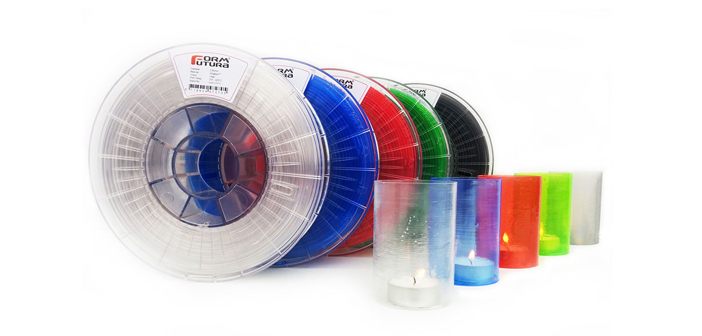 PŚ: Lately, you received worldwide attention with your HDglass filaments. Could you tell us something more about it? What is its purpose? What specific applications can be printed from it? Is there a market for such a product?
AM: HDglass is an amorphous, high strength, and ultra-transparent modified PETG compounded 3D printer filament. If you compare HDglass with the same like materials, it is outperforming them on transparency, strength, toughness, and temperature resistance.
HDglass' transparency, very easy processing, and the fact that it is FDA food & drink contact approved make HDglass a very interesting material for a wide range of applications. You can think about applications ranging from light transmitting objects to printing cutlery and jewellery. Basically, whatever comes to someone's mind…
PŚ: Last year, your fellow 3D printing filaments manufacturer, colorFabb, released a range of unique PLA filaments with brass, copper, and bronze. Are you going to release anything similar, as well? I mean some PLA and metal composites? Or, perhaps, are you looking at something totally different?
AM: We have a huge respect for the Copper and BronzeFill from ColorFabb; the results are astonishing. We have a huge list of materials that we are currently developing and I can tell you that some sort of metal composite is on that list, as well. We have a promise to ourselves that we would never bring a product to the market with which we are not a 100% satisfied. When the time is ripe, we will release this product. We are running several tests, so hopefully it will be on a pretty short notice.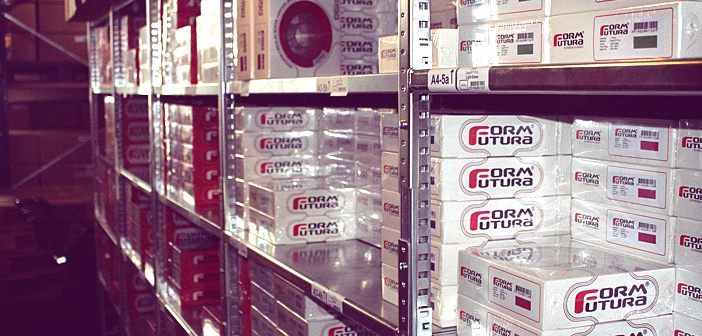 PŚ: Some FDM 3D printers manufacturers believe that the only right way is the Stratasys way, and recommend using their devices only with their dedicated filaments. They sell filaments in cartridges (like the daVinci) or forbid the use of another filament under the threat of loss of warranty (like Zortrax). What do you think about this policy? Can you see this as a threat to your business in subsequent years?
AM: What Stratasys and daVinci are doing is really smart from a business point of view. This is exactly how the market for 2D printers also developed. However, we find it a pity that this runs counter to the open source 'maker spirit' which is the foundation of the desktop 3D printing market. But business is business and, if that's the way it's going, we will have to adjust our strategy.
By working with a "closed source" system, or cartridge, the respective 3D printer manufacturers restrain their printers (and users/makers) to only a limited amount of filaments. This is a pity for the specific 3D printer users, as we expect that there is a lot of innovation on [prosthetic] hands with respect to new filaments. These new innovative filaments will definitely broaden the scope and applicability of FDM 3D printing. When working with a closed source filament system, your printer will not be able print these new materials.
PŚ: "The market for filaments with a 3 mm (or 2.85 mm) diameter is destined to die in the near future. The only reason such filaments are still on the market is because of Ultimaker. Everyone else is using 1.75 diameter feedstock." What do you think about such a statement?
AM: There is some truth in this statement, even though Ultimaker is not the only printer that prints with 2.85mm filament. It would definitely make our lives a lot easier if 2.85mm would die in the near future, because this will halve the amount of stock products we need to have. But in all honesty, Ultimaker printers print beautiful products and I would recommend them not changing anything in regards to the diameter of the filament.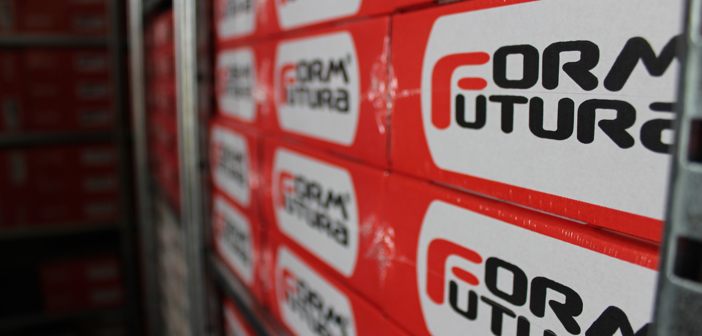 PŚ: What is the future for Formfutura? Where do you see your company in the next 5 years?
AM: In order to stay competitive in this market, flexibility is really important. We have set our company up in such a way that we can change direction tomorrow, if we think it is necessary. In saying that, I hope that we will still be one of the market leaders in 3D printing supplies in Europe.
PŚ: Have you seen the amazing CLIP technology from Carbon 3D? Do you believe it will revolutionize the 3D printing world and change everything, as their creators try to convince us? And, if so, does it bother you that, soon, no one will be interested in your products, instead printing only with resins?
AM: We are first and foremost believers in the revolution that 3D printing can bring to the world and we are always excited to see new technologies coming to the market. The CLIP technology by Carbon 3D looks really promising and I can't wait to see the process for myself. If this technology turns out to be the standard, we just have to adapt.
PŚ: What is your opinion about the future of FDM technology? Will it survive the debut of HP and their Multi Jet Fusion powder technology?
AM: This is a difficult question to answer.
With almost all patents for several 3D printing technologies being expired, there will most likely be a similar process to the technology being made available to the consumer market for some of these 3D printing technologies, as happened with FDM. It is hard to say which technology will be the leading technology in, let's say, 5 years from now. It might still be FDM, but it could well be SLA, for instance. I really wish I already knew where the market will be in 5 years time!
The only thing that I can say for ourselves is that we will keep monitoring these trends really carefully and make sure that we can adopt and proactively respond to the market. We intend to keep playing an important role in (desktop) 3D printing.
PŚ: Thanks a lot for the interview!
AM: Thank you very much.