VSHAPER has a wide portfolio of industrial grade 3D printers, that includes specialized solutions created for the needs of industry and medicine. Now the range of its machines will be expanded with a new version of the 5-axis 3D printer – VSHAPER 5AX MACHINE. Its official premiere is scheduled for May 26th, 2020.
With its solution, the manufacturer wants to solve the problem of anisotropicity of 3D prints. According to specialists from VSHAPER, models built in exactly the same surface can be problematic in usage due to uneven strength depending on the selected axis. Designing and producing the appropriate model requires considerable knowledge at what angle place the model to guarantees maximum strength in the required area or axis.
VSHAPER 5AX is a new version of the 5-axis 3D printer which was presented for the first time during Formnext 2017 Fair. Unusual kinematics combined with a tilting working platform allows to move away from the conventional layer-by-layer printing method, opening up new production possibilities. Printing in 5 axes guarantees the automatic adjustment of the model plane to the print head. A specially designed work table ensures rotation and deflection of the model enabling any filament application direction. Model printing can be planned in any axis, which significantly improves the material anisotropic factor and eliminates the need to support model geometry with support structures.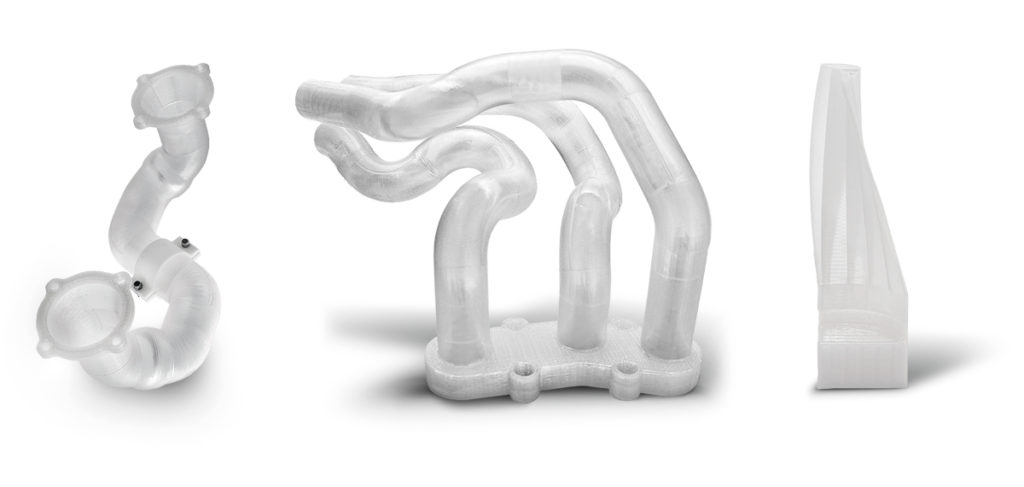 VSHAPER 5AX allows the installation of 6 different tools. The head,equipped with an automatic tool identification system, adapts 3D printing to the given tool parameters. Each drive has feedback, thanks to which the controller constantly monitors the position of the motor and its axis of rotation. Therefore, the machine has constantly updated information about the position of the head during 3D printing.
The use of various tools has another advantage – it allows the production of complex parts as one-component systems. The machine, receiving the appropriate data, will make models of hard material, strengthen locally with a high-strength material, and print seals made of flexible material. After finishing the printing process, 5AX will smoothly proceed to finish the printed model.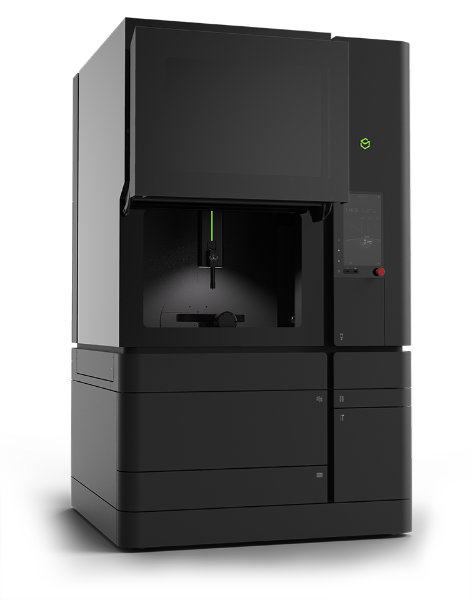 The device has a cylindrical working area with a diameter and height of 300 mm. By maintaining a constant temperature in the printing chamber and a heated, rotary table, the printer has the ability to work with most available thermoplastic materials.
Temperature ranges:
heated rotary table – max 150°C – glass-epoxy laminate
heated printheads – max 450°C – PEEK and biocompatible materials can be printed
heated chamber – thermal insulation reduces deformation of the material.
Everyone interested in VSHAPER solutions can sign up for official 5AX WORLD PREMIERE.