PLA is one of the most popular materials used in 3D printing technology. We will find it in a variety of applications – starting from toys, through the automotive industry, to medical applications. It gained its popularity due to relatively good mechanical properties at a low price.
PLA can also be used in non-standard applications. Manufacturers surprise with their ideas about 3D printing materials and present unusual views of ordinary filaments. Here are five, in our opinion, the most interesting, non-obvious proposals.
1. PLA GLITTER GRAY FILAMENT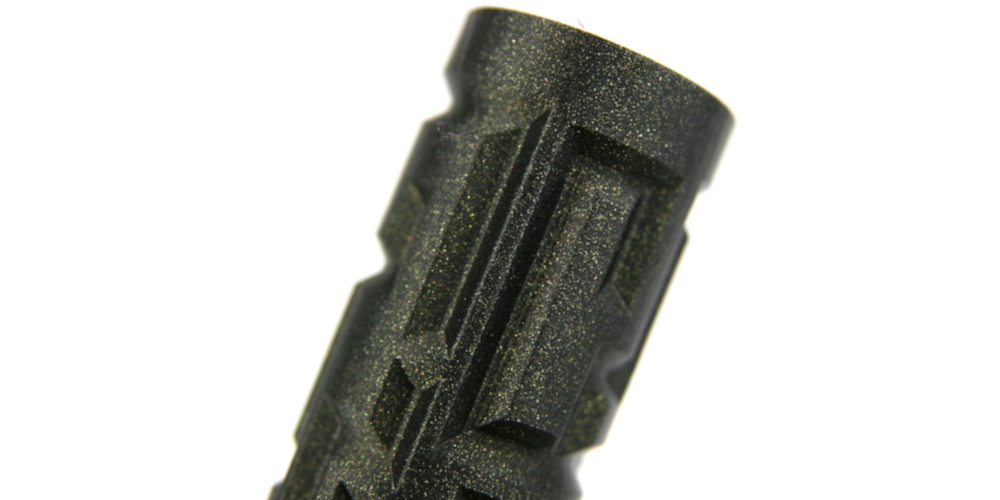 In addition to conventional polyactide, there is a wide range of special filaments based on PLA. These include PLA Glitter, doped with high gloss particles. By manipulating the thickness of the layers, you can control the amount of gloss of the model. The content of particles not only improves the aesthetic value, but also the mechanical properties. Thanks to them, the hardness of prints increases, as well as compressive strength.
The material will work in 3D printing of promotional materials or eye-catching models and prototypes.
2. ALL RAINBOW COLORS – PLA CLASSICAL RAINBOW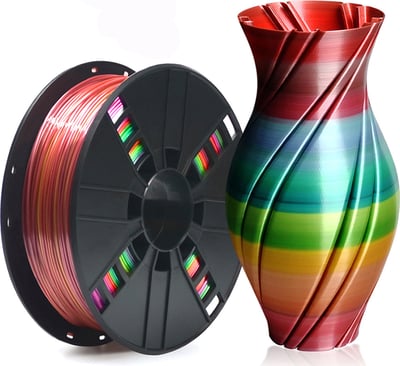 A unique, colorful filament is PLA Classical Rainbow, which has not one, but several colors. It allows you to create colorful prints with a smooth, satin surface. The colors change from red to purple, according to their arrangement in a rainbow, and then return to red again. Material for use mainly in artistic and craft applications.
3. PHOSPHORESCENT MATERIAL – PLA GLOW IN THE DARK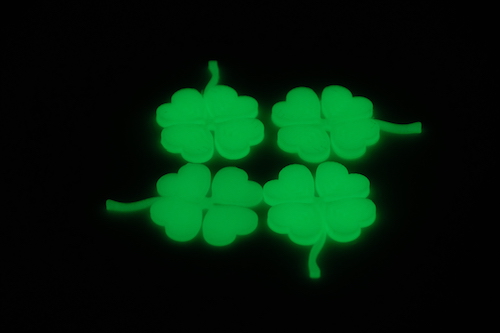 Another special material is PLA Glow in the Dark, which is doped with a concentrated phosphorescent pigment, thanks to which the print glows in the dark after having exposed the element. You can control the intensity of the light emitted by changing the wall thickness and amount of filling. The pigment content does not affect the mechanical properties of the printout.
The material gives the possibility of 3D printing of both decorative elements, gadgets and advertising items, as well as items that help identify emergency exits in the event of a power failure.
4. WOOD PRINTS – WOOD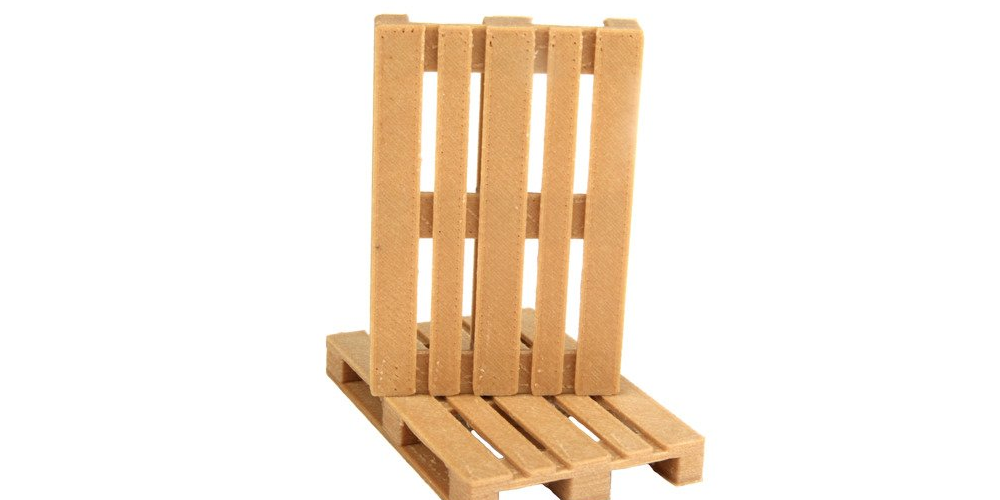 PLA can also be doped with wood particles to form, for example, WOOD filament. Thanks to the natural wood filler, it acquires a unique structure and brown color, imitating wood. Printouts can be machined and varnished. During printing, you can feel the natural smell of wood. An interesting proposition, especially for printing prototypes and functional elements imitating wood.
5. TEMPERATURE SENSITIVE MATERIAL – PLA THERMOACTIVE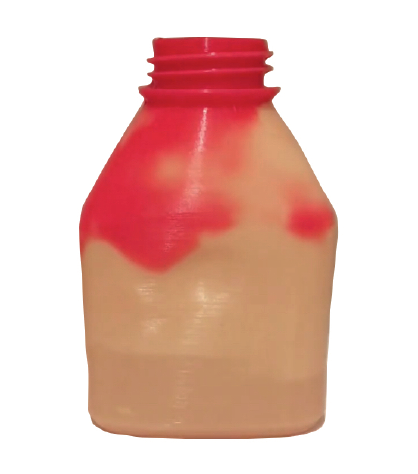 Another group are thermoactive materials that react to changes in temperature on the print surface. One of them is PLA Thermoactive, thanks to which the print changes its color from red to cream after exceeding the temperature of 30°C the surface of the element. After cooling, the element returns to its original color. It can be successfully used in educational projects and applications where it is important to visually determine the condition of devices based on organoleptically measurable phenomena.