Sinterit – Polish manufacturer of 3D printers and materials for SLS technology, is constantly developing and expanding its offer with new solutions. The Powder Handling Station (PHS) has joined the range of products of the Krakow manufacturer. The device allows to ensure cleanliness during post-processing and recover unbaked powder that can be used for another 3D printing process. It is worth emphasizing that even small machines for the production of SLS do not constitute an autonomous device, but are only part of a complete ecosystem for production in this technology.
Sinterit's offer includes two high-quality SLS printers, compatible with them proprietary software and a wide range of peripherals, to which the Powder Handling Station (PHS) has now joined.
The system was created to facilitate additive manufacturing with SLS technology and keep all processes in one place. The company decided to create a device that would allow easy post-processing and powder recovery in one place. PHS provides high ergonomics and ease of use of the device. In addition, it ensures greater production efficiency thanks to the acceleration of the processes accompanying printing in SLS technology, among others. removing the powder from the element and its recovery.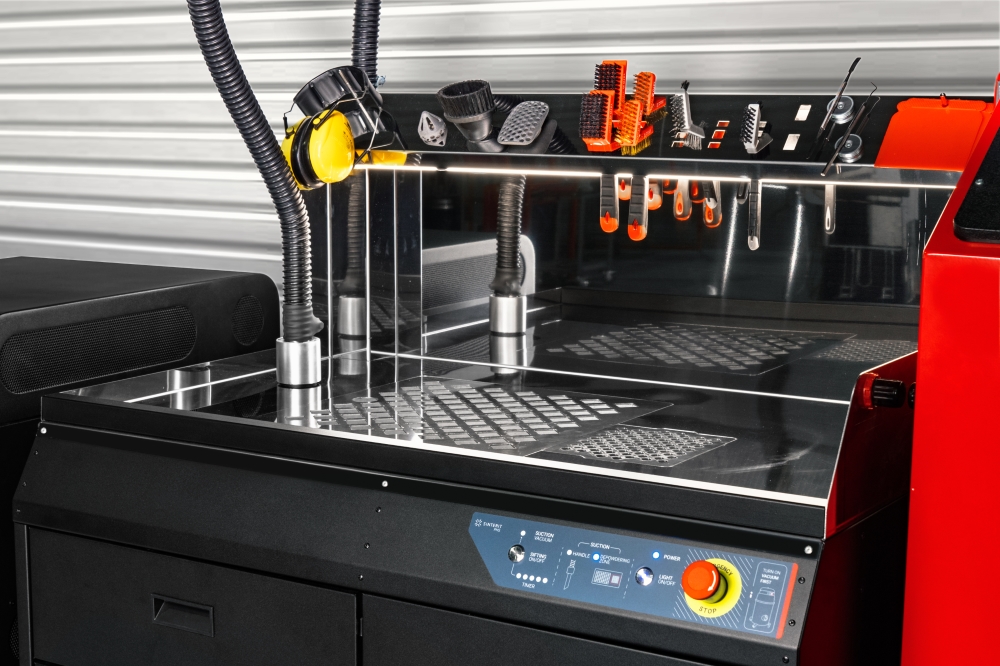 The device consists of a worktop with a suction opening that accelerates the removal of unbaked powder from printed parts, a detachable ATEX vacuum cleaner that cleans the work area of material residues, and a powder recovery module. Uncooked particles are automatically transported to the sieving unit, which is located under the worktop. After passing through a special sieve, they go to the powder storage container. The recovered material is mixed with the fresh one, so it can be used for subsequent processes.
The powder service station is dedicated to the Lisa and Lisa PRO printers, the world's first SLS desktop 3D printers for professionals. Their creation was a response to the needs of customers, as well as the creation of a complete ecosystem that will allow easy production of elements with one system.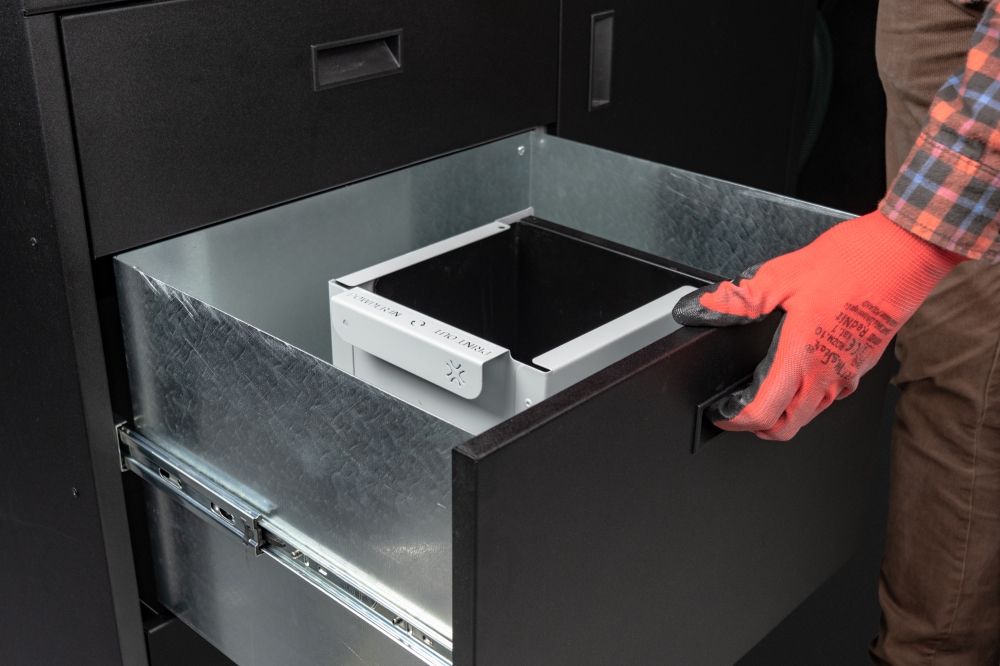 The solutions offered by Sinterit meet the high requirements of professionals involved in additive production in SLS technology. The Lisa and Lisa PRO 3D printers, together with the Powder Handling Station, constitute a complete ecosystem for additive manufacturing from powders. The ATEX vacuum cleaner with a powder separator used in the PHS, dedicated tools and a sandblaster for model post-processing will make the SLS more versatile and user-friendly.