A few days ago Josef Průša published a handful of new information about the current activities of his company. One of the news was the premiere of the new firmware for 3D printers and the presentation of functionality called Prusa Connect Local. It is part of a larger system for managing 3D printing farms, which has been announced for several months and is to be one of the key functionalities of Prusa MINI – the latest 3D printer that was brought to the Czech manufacturer offer last year.
Prusa Connect Local is an interface running from a web browser that allows a full overview of the current status of the 3D printer. Currently, it displays only a few most important information about the 3D print being implemented, but ultimately it will be extended with a list of functionalities that will allow for a much higher level of remote control over the device. Prusa Connect Local currently works only on the local network, but the company is working on advanced version in the cloud.
Until the functionality is fully implemented, Průša recommends using the popular OctoPrint solution, whose support has also been added to the latest firmware version. In addition, the manufacturer has implemented a lot of minor improvements, such as automatic recognition of the filament flow sensor, which is an additional option for a 3D printer.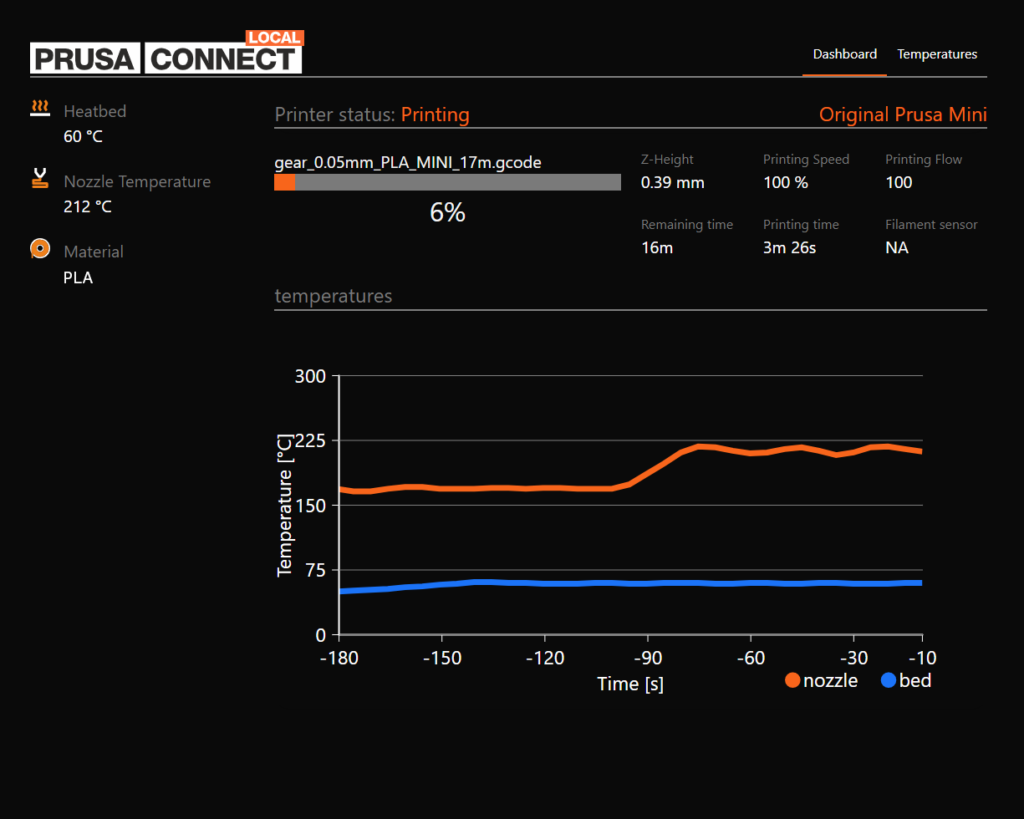 All of the above functions work only in the Prusa MINI 3D printer, which is still in the very early sales phase. When ordered now, we must wait for the 3D printer shipment until the end of the holiday. Josef Průša boasts that his factory capacity is currently 140 pieces per day, but the demand is incomparably greater. In addition, the COVID-19 pandemic is not conducive to increasing production…
Source: www.blog.prusaprinters.org