In November last year, Spectrum Filaments announced the launch of a new brand of specialized engineering class materials – Spectrum Industrial. Now, the Polish manufacturer is expanding its offer with further specialized filaments – this time dedicated to both the engineering and medical industries.
The development of specialized filaments adapted to professional applications allows the implementation of 3D printing technology in various industries – including medicine. 3D printing of elements for the needs of medicine is a complicated issue, and materials, in addition to special mechanical properties, must have biocompatibility, confirmed by appropriate certificates.
The material was designed for medical applications. The filament was made of ABS granulate, which meets the requirements of biological compliance of USP certificates in class VI or ISO 10993-1, thanks to which 3D prints made from it are biocompatible. For topical use, 30 days in contact with the human body is possible. Thanks to this, the material will be suitable for 3D printing of light dentures and the production of support structures for rehabilitation.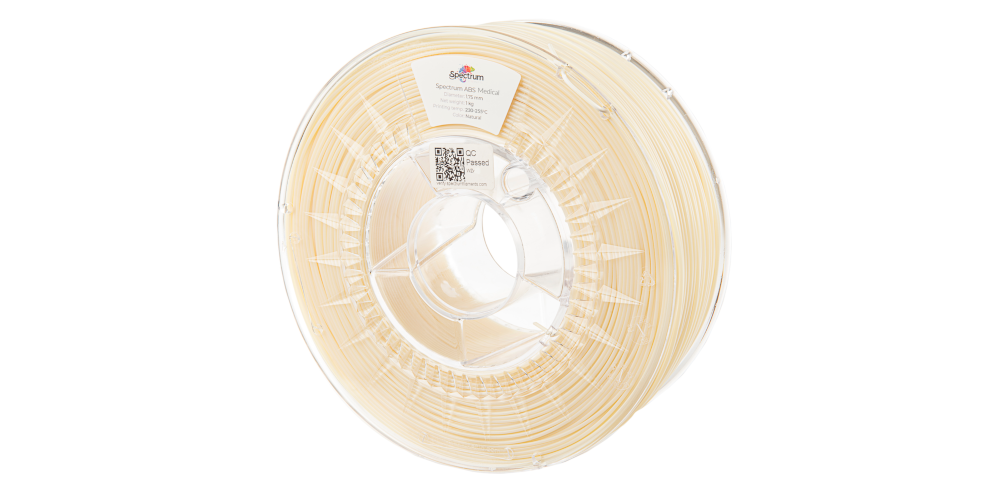 The filament is also approved for contact with food according to EU standards No. 10/20111 and 21 CFR FDA. At the same time, it has good mechanical properties – Spectrum ABS Medical can be easily sanded, polished, drilled and painted.
3D printing parameters:
material density: 1.06 g/cm3
3D printing temperature: 230-255°C
printer bed temperature: 100°C
3D printing speed: 30-150 mm/s
diameter: 1.75 mm
price: 39,90 € incl. VAT
PET-G FX120 is a flexible material, specially designed for engineering applications. It is characterized by durability and strength, which will allow designers to quickly produce functional parts.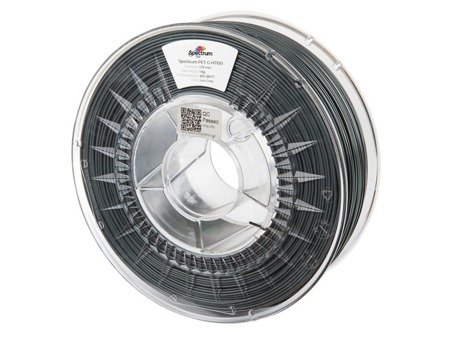 The created elements are characterized by dimensional stability and flexibility. The resulting models are mechanical and temperature resistant up to 120°C. Due to this fact, ready components can be subjected to high-temperature steam sterilization, so the material can be used to manufacture components related to prosthetics, orthoses, car parts or various consumer products. The material can also be used for:
3D printing elements that act as energy adsorbents,
production of gaskets with high chemical resistance,
manufacturing parts for final use, production instrumentation,
functional prototyping.
3D printing parameters:
material density: 1.13 g / cm3
3D printing temperature: 240-260°C
printer bed temperature: 80°C
3D printing speed: 30-70 mm/s
price: 54,90 € incl. VAT
This is not the only novelty from the Spectrum Filaments camp – just a few days ago we reported that 3D Gence America is the official distributor of the company in North and South America. The novelties listed above can be ordered soon – all interested parties can contact [email protected].