At the beginning of November, Sinterit – a Krakow manufacturer of budget 3D printers of the SLS type, announced the premiere of its latest device – Lisa X, at the Formnext fair in Frankfurt am Main next week. Now the manufacturer has revealed a complete set of technical details and presented the machine itself in full splendor …
During the design process of the new machine model, Sinterit focused on creating a solution equipped with a powerful industrial-class laser and Galvo scanner, which will operate at a speed comparable to much more expensive 3D printing systems that are offered on the market. The company presents the Lisa X as the fastest and largest SLS desktop 3D printer in terms of the working area, capable of producing up to 540 elements within 28 hours.
The Lisa X is expected to use less material and energy thanks to its compact form and fast 3D printing time. Its working chamber is 130 x 170 x 330 mm, and the working speed is from 10 to 14 millimeters per hour for PA12 material.
Technical Specifications of Lisa X:
technology: SLS
build area: 130 x 180 x 330mm
layer height: 0.075 – 0.175 mm
3D printing speed: 10-14 mm / h
laser: IR 30W
laser spot size: 650 / 0.0256 microns / inch
types of supported file formats: STL, 3MF, OBJ, 3DS, FBX, DAE
communication: Wi-Fi / Ethernet / USB
machine dimensions: 650 x 610 x 1200 mm
machine weight: 145 kg.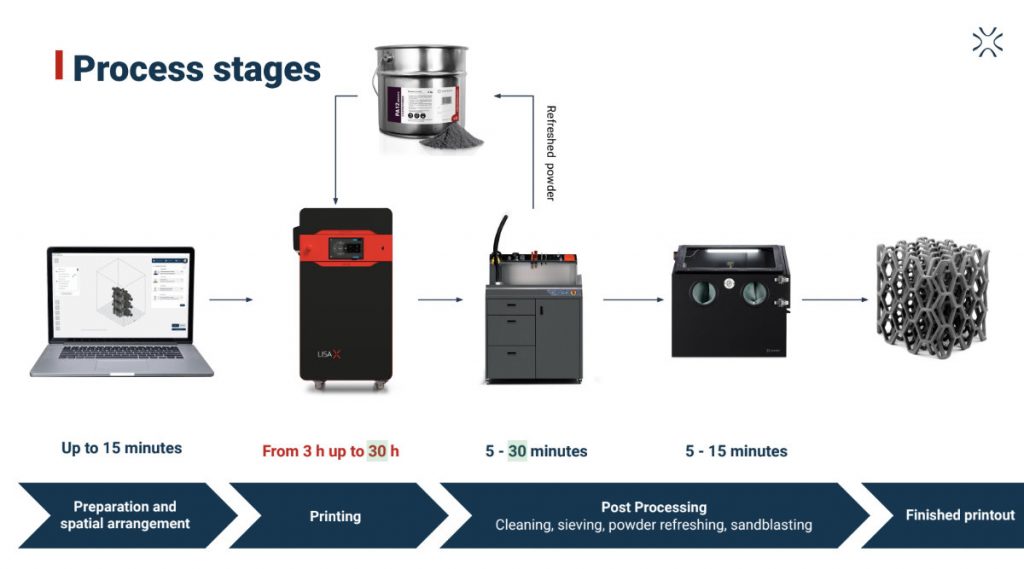 Sinterit advertises the Lisa X as "the fastest compact SLS 3D printer" on the market. As examples, he gives, for example, the production of 270 sets of electrical connectors in 28 hours, which is a significant upgrade compared to the second generation Lisa PRO model, where 3D printing would take over 490 printing hours. Another example is a two-piece engine model measuring 138 x 123 x 74 mm printed in 21 hours and 30 minutes, compared to 140 hours it would have taken on a Lisa PRO model.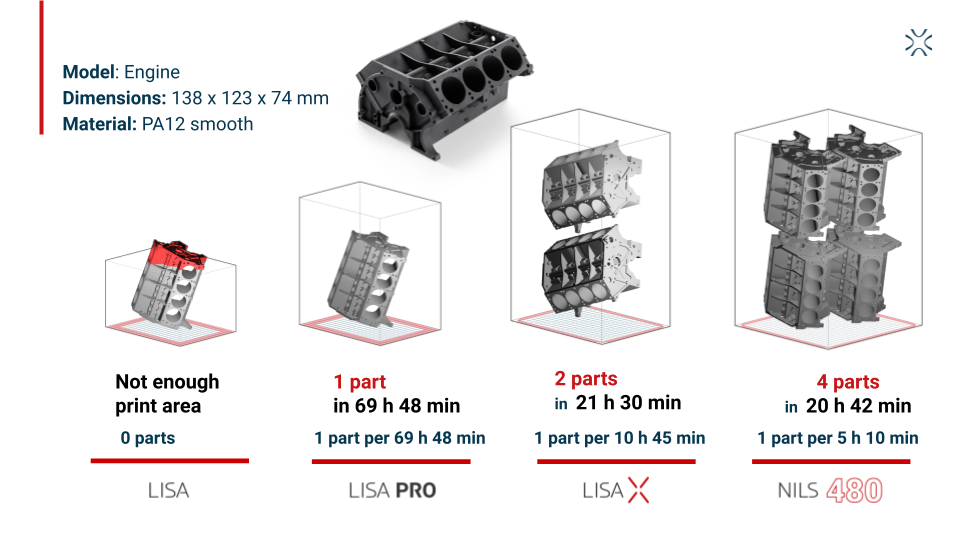 The price of the 3D printer and its availability will be announced at Formnext. Sinterit will be on display at booth F09 in hall 12.1 from November 16-19, 2021.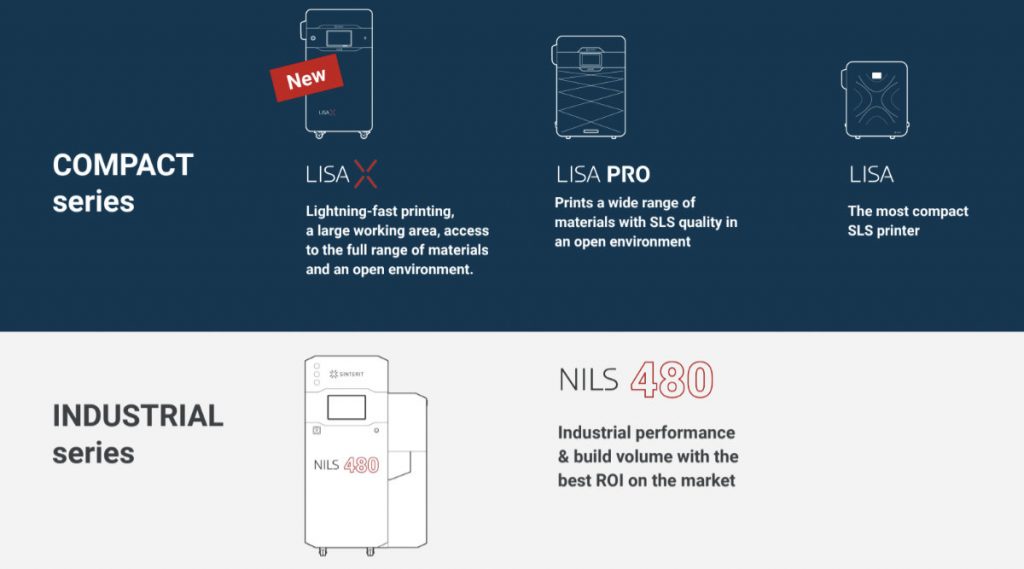 Source: www.sinterit.com