The EinScan Pro series devices are highly appreciated. This is evidenced by the fact that these models occupy places in the rankings of the best 3D scanners. In July, Shining 3D, a pioneer in the development of 3D digitization and 3D printing technology, introduced the world to its latest 3D scanner model – EinScan Pro HD.
EinScan Pro HD is used in sectors such as automotive, orthopedics, museology (during inventory of facilities) and education. So what makes EinScan Pro HD so appreciated in many different industries?
The reason may be the possibility of manual or stationary scanning offered by the said device. What's more, the manufacturer also made sure that the process of scanning glossy and dark objects does not require covering them with matting agents. Shining 3D has done this by using a more powerful projector and improved device software.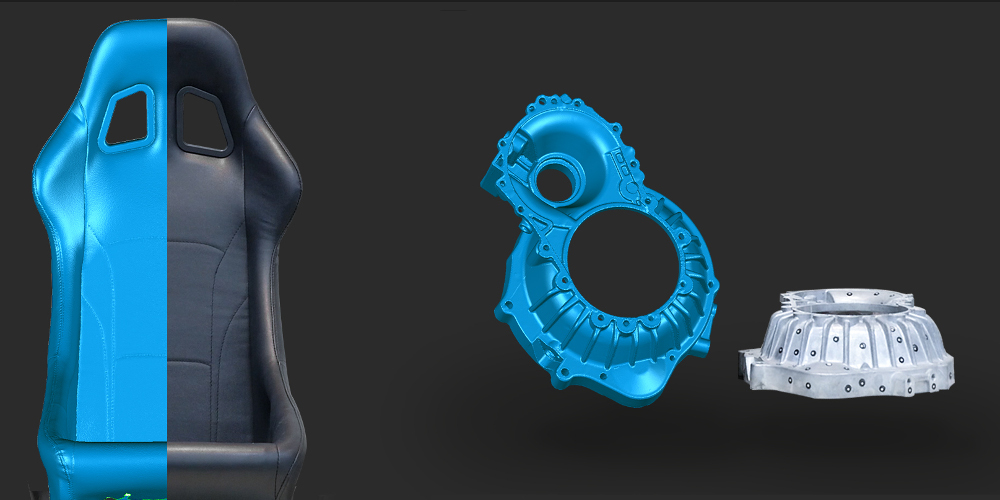 You should also pay attention to the precision with which you can perform a 3D scan using EinScan Pro HD. In the case of objects measuring up to several dozen centimeters, the accuracy of the obtained three-dimensional models reaches up to 0.04 mm in the stationary mode, and for objects with larger dimensions (up to several meters) it is 0.045 mm in manual mode. Such results were possible thanks to the use of structured light technology.
EinScan Pro HD also allows for smooth scanning, so making models of large objects (for example the size of a car) takes no more than several dozen minutes. Compared to its predecessor, scanning with EinScan Pro HD takes 3 times shorter. The data is downloaded at the speed of 3,000,000 points/s.
The device is ready to work just a few minutes after connecting. The price of the EinScan Pro HD 3D scanner is affordable, and now you can also take advantage of the manufacturer's promotion for owners of an earlier generation Shining 3D scanner. They allow the replacement of older models of the EinScan Pro series scanners and save up to ~2400€.