At the ongoing CES fair taking place in Las Vegas, USA, Formlabs presented the latest versions of its flagship photopolymer 3D printers – Form 3 and Form 3B dedicated to the dental industry. New versions of devices – Form3 + and Form 3B +, are to provide up to 40% faster 3D printing and better quality of the surface of prints, thanks to the use of new components and updating internal software. From the new year, the offer also includes a new working platform and an ESD resin with electrostatic dissipation properties.
Formlabs 3D printers are the most popular and most-bought devices for printing from photopolymer resins in the world. With the premiere of the third generation of devices, the manufacturer introduced an improved, proprietary version of the SLA technology – the Low Force Stereolithography (LFS) method. The devices were equipped with a new, more precise optical system and a special Resin Tanki with a flexible bottom, thanks to which less forces were exerted on the printed model. At the same time, thanks to new components and improved software, the production speed of parts was increased, which was reduced by 20-40% depending on the size and geometry.
The Form 3 3D printer supports engineering materials for rapid prototyping and resins that imitate the properties of plastics used in conventional production. Form 3B was developed to handle dental and biocompatible materials. The working area of the Form 3 + / Form 3B + 3D printers is 145 × 145 × 185 mm and they print on layers ranging from 25 to 300 micrometers. The laser spot size is 85 micrometers.
Working platform with Quick Release technology
The new Formlabs 3D printer work platform significantly simplifies and speeds up the 3D printing process. The flexible cap allows you to remove prints in just a few seconds, without the need for tools. Platform bending automatically tears off objects from the surface, thus avoiding the risk of damaging the model when tearing the detail off the work platform manually with a spatula or other tool.
Resin for printing components of electronic devices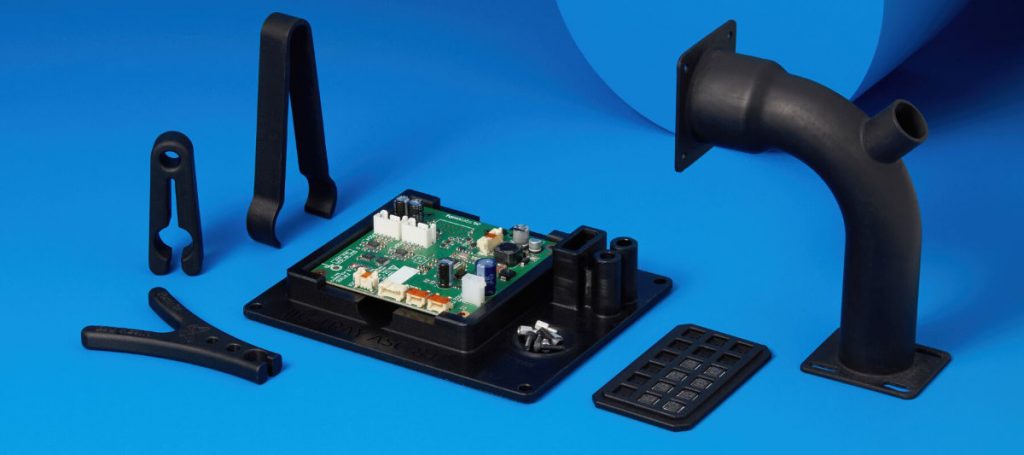 Another novelty is Formlabs ESD material – a resin with properties that dissipate electrostatic charges that may accumulate on the surface of plastic elements. ESD materials – so far available mainly in FDM technology – protect electronic devices against electrostatic discharge. The new Formlabs ESD resin is recommended for rapid prototyping of electronic components, for printing parts, housings, fixtures for devices, as well as for printing production tools. It will also work well in the production of equipment and machinery for industries where safety and protection against explosion are important, e.g. in the fuel, gas, aviation and mining industries.
Source: press release CadXpert