Stratasys today announced the expansion of the F123 series of 3D printers with the F190CR and F370CR, as well as the introduction of a new material, Carbon Fiber Reinforced Nylon-CF10. The new devices allow the production of parts with high stiffness and strength using high-performance composite materials.
The new 3D printers are equipped with integrated GrabCAD Print software, which provides a simple and intuitive workflow from CAD to the 3D printing process and includes advanced functions to optimize 3D models for successful printing. Stratasys also provides connectivity to enterprise applications via the MTConnect standard and its GrabCAD development kit. The F123 series printers that support composite materials are equipped with reusable feeders, an integrated camera for remote monitoring, and a 7-inch touch screen control screen. The F370CR also offers automatic material change, meaning there is no need to interrupt your work – a new bin is simply put in place and 3D printing continues.
Compared to competing devices, the new Stratasys F123 series offers greater material availability, greater 3D printing volume, soluble support options and a lower manufacturing cost due to the large chamber size. Moreover, the larger, fully heated chamber on the F190CR and F370CR 3D printers, combined with the possibility of using stabilizing walls, allows users to build higher parts than could be printed on competing machines.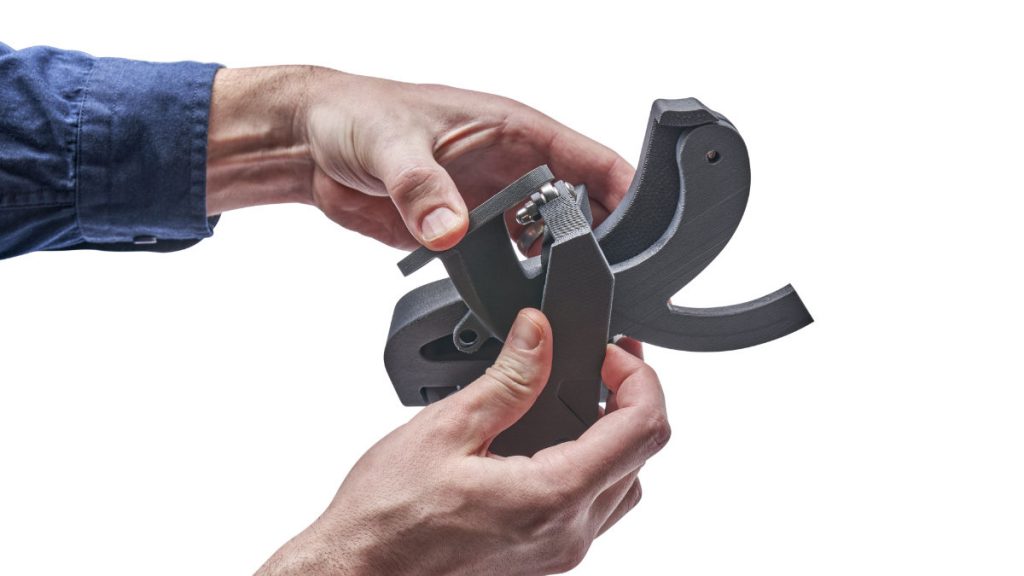 Stratasys also unveiled FDM Nylon-CF10, a new composite filament for the F123 series 3D printers that is over 60% stronger and almost three times stiffer than the base nylon material. When used with a soluble material, users are able to print any geometry without restriction. The F190CR and F370CR printers also support several other engineering thermoplastics.
The new composites-capable F123 series and FDM Nylon-CF10 printers are available to order now and are expected to ship in June.
Source: Stratasys press materials