Spectrum Filaments, an award-winning European manufacturer of FDM 3D printing filament manufactured in Poland, is expanding the scope of its global business activities. The company's filaments are now available in the United States, Canada, Mexico and South America through Spectrum Filaments Americas.
This is a key step in the strategy of expanding the global distribution network of Spectrum Filaments, while providing quick service and portfolio availability in all Americas markets.
The development of the distribution network supports the expansion and demand of the industrial and standard filiament portfolios that has grown rapidly since 2018. In 2020, Spectrum Filaments added two new medical materials – ABS Medical and PET-G FX120. ABS Medical is a material made of granules that meet the requirements of biological compliance of USP certificates in class VI or ISO 10993-1, resulting in biocompatible 3D prints. Additionally, PETG FX120 is characterized by mechanical strength and temperature up to 248°F. The finished printed models can be subjected to high-temperature steam sterilization, so the material can be utilized to produce a variety of device, tool and prosthetic applications.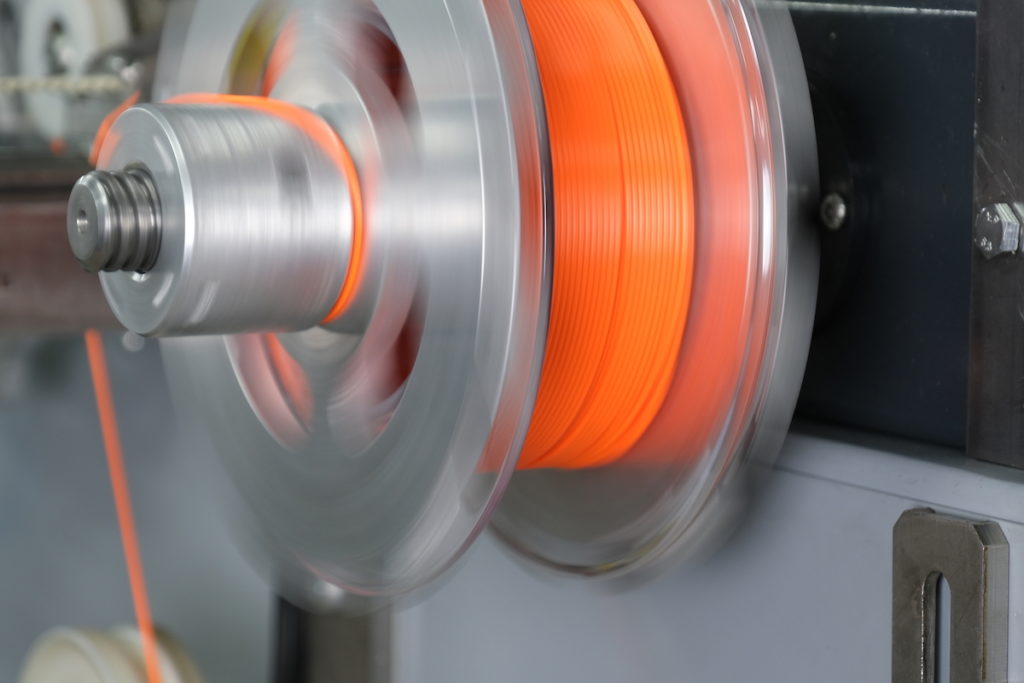 Spectrum Filaments has also expanded capacity through the installation of an additional production line, allowing an increase of production to 24 tons per month. As a result, the company can easily deliver a growing stream of orders coming from around the world during this challenging time to traditional supply chains – demonstrating the immense value of 3D Printing.