For Sinterit, 2020, despite all the difficulties caused by the pandemic, is a time of intensive development and expansion of the company's capabilities. The Krakow manufacturer has introduced three new devices that will make using their 3D printers even easier and more affordable.
The company owes its popularity to its proprietary 3D printers, which combine desktop size with SLS technology, which has so far been reserved for the industrial sector. To meet customer expectations, the Sinterit team presented peripheral devices compatible with their manufacturing ecosystem that will help to make the process cleaner and faster.
As representatives of the company say, the premiere of their new solutions during a pandemic is the result of proceeding with a previously established plan, which is proof that dynamic growth of companies is also possible in such a specific situation.
Sinterit ATEX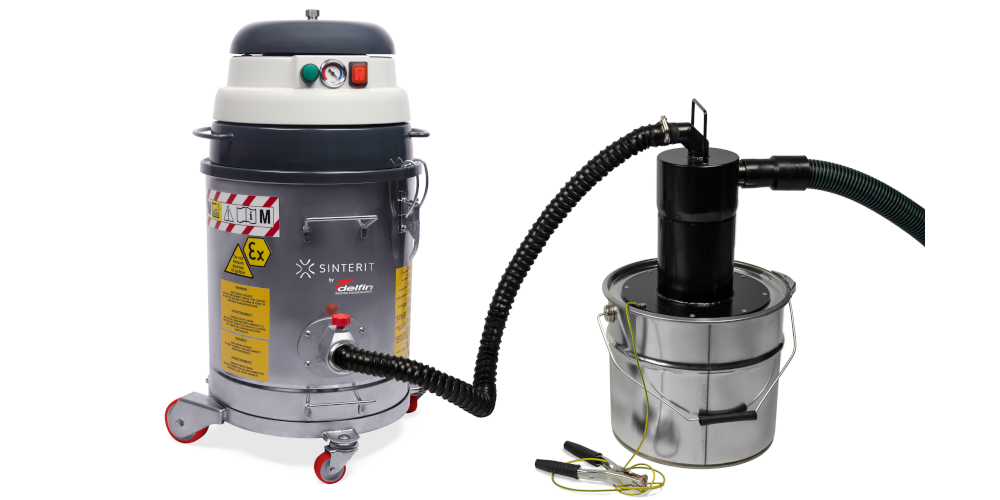 Sinterit ATEX is a specialized vacuum cleaner that allows easy and clean collection of unbaked powder. What distinguishes the Sinterit device from other available solutions is the ATEX certificate, which allows for safe work with powders used for 3D printing in SLS technology. A cyclone solution is compatible with Sinterit ATEX, which allows you to clean and reuse unused material, which allows you to save costs and time.

Grzegorz Głowa, technical director at Sinterit explains that their priority was to create a solution that met all the requirements of SLS dedicated instrumentation. An investment in a vacuum cleaner with a separator allows for better material management, and in combination with a short process time, it saves not only money but also time.
Sandblaster XL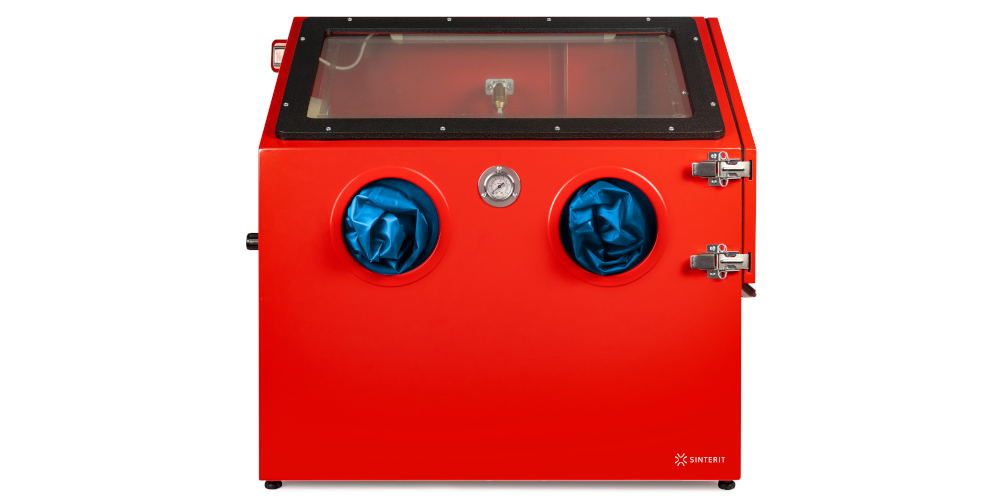 Sandblaster XL – a new, enlarged version of the sandblaster, developed for users of PRO devices who print 3D elements of larger sizes. Sandblaster XL is equipped with two separate nozzles and twice the working space compared to the original version of the device. The device is also distinguished by additional functions such as an improved light source, stronger nozzles or an improved PE protective layer.
Sinterit Platform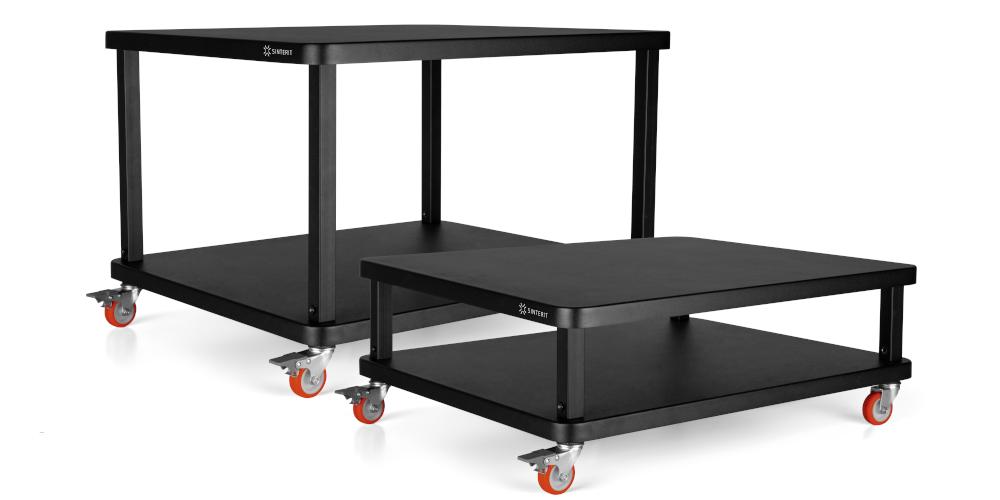 Sinterit Platform, i.e. a platform that will allow ergonomic work with a 3D printer. The new Sinterit platform makes handling both Lisa and Lisa PRO more convenient and allows mobility. The height has been adjusted so that both 3D printing and maintenance work are simplified – the set has two leg heights, depending on your needs – higher for Lisa and lower for Lisa PRO.