Aortic aneurysm is one of the most common arterial disorders. In acute cases, the patient must undergo immediate surgery, because rupture of the aneurysm can lead to serious complications – including death. One way of surgery is to implant a stent graft through the femoral artery. Real difficulties begin when other arteries leave the aorta with an aneurysm, because then it is necessary to order a prosthesis with holes…
Each medical case is different, and patients have to wait 4 to 6 weeks for personalized aortic prostheses, which at the same time are much more expensive than standard ones. For some patients, such a long waiting period is a kind of death sentence… Theoretically, it is possible to make holes on a regular stent graft based on computed tomography scans and manual measurements, but this is not a precise method and may result in incorrect placement of the holes – and later partial flow blocking blood. Doctor Paweł Rynio working at the Department of Vascular Surgery, General and Angiology in Szczecin, Poland has developed a method of preparing stent grafts using templates from a 3D printer. Thanks to this, the waiting time for a denture template has been reduced from 4-6 weeks to just 6 hours!
Dr. Rynio was looking for a solution that would facilitate his work, shorten delivery times and be better for the patient. He decided that an accurate model of the aorta corresponding to the patient's anatomy would be needed, in which a standard stent-graft could be inserted, and then the appropriate arterial burns were burned in the right places. The surgeon decided to use 3D printing technology in the form of The Form 2 photopolymer 3D printer from Formlabs.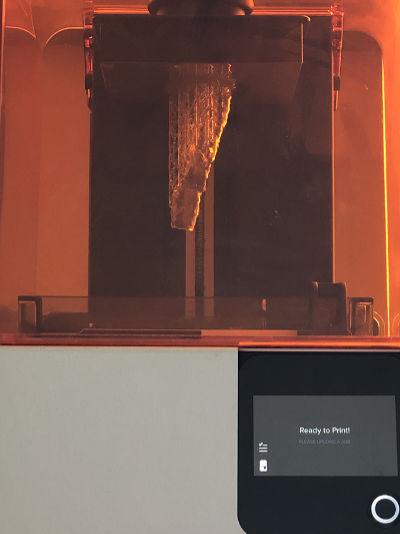 The process of preparing a personalized aortic prosthesis begins with taking pictures using computed tomography. Then, under the supervision of a vascular surgeon or radiologist, the data obtained in this way is processed in specialized software, where the spatial model is built, all interference and noise are removed, and finally a file in .STL format is generated, which is a grid of triangles depicting the spatial model. This goes to the 3D printer software – PreForm, in which the support structures are set and cut into layers.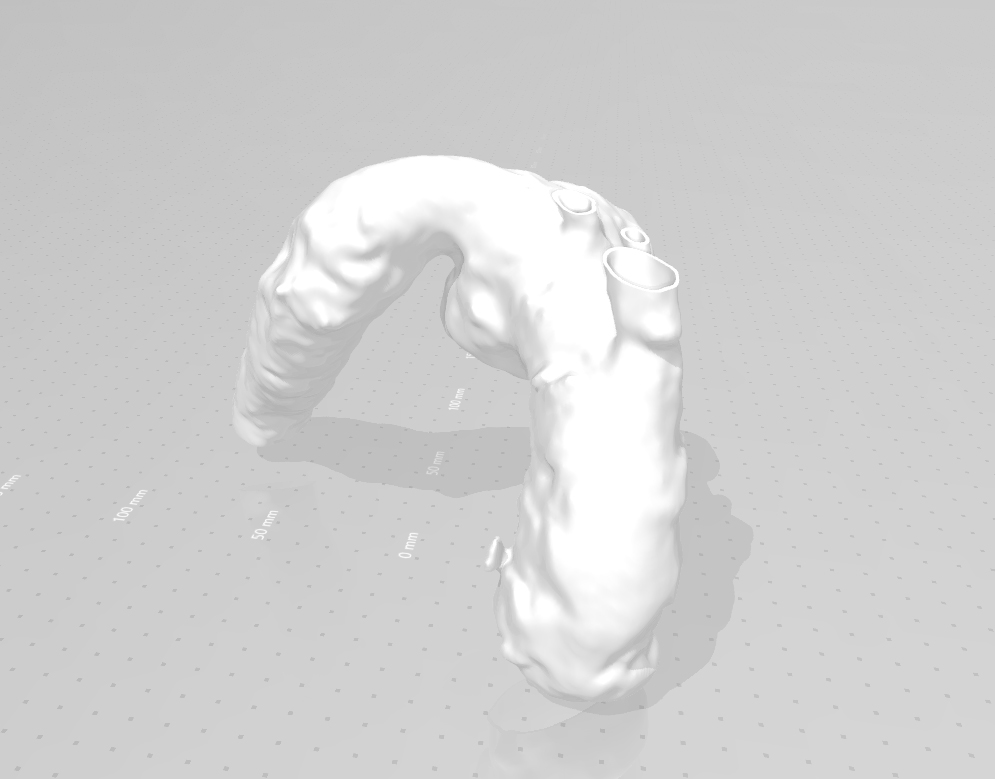 The file prepared for 3D printing is sent to a 3D printer working in SLA technology. The model is printed in a 1: 1 scale and is an accurate representation of the patient's anatomy. Dr Rynio uses stiff, transparent Clear resin for printing, which facilitates the subsequent introduction of stent graft and the burning of holes. After printing, the model goes to an automatic Form Wash washer and then to a station curing the models under UV light – Form Cure. Before the template reaches the operating room, it is sterilized in an autoclave.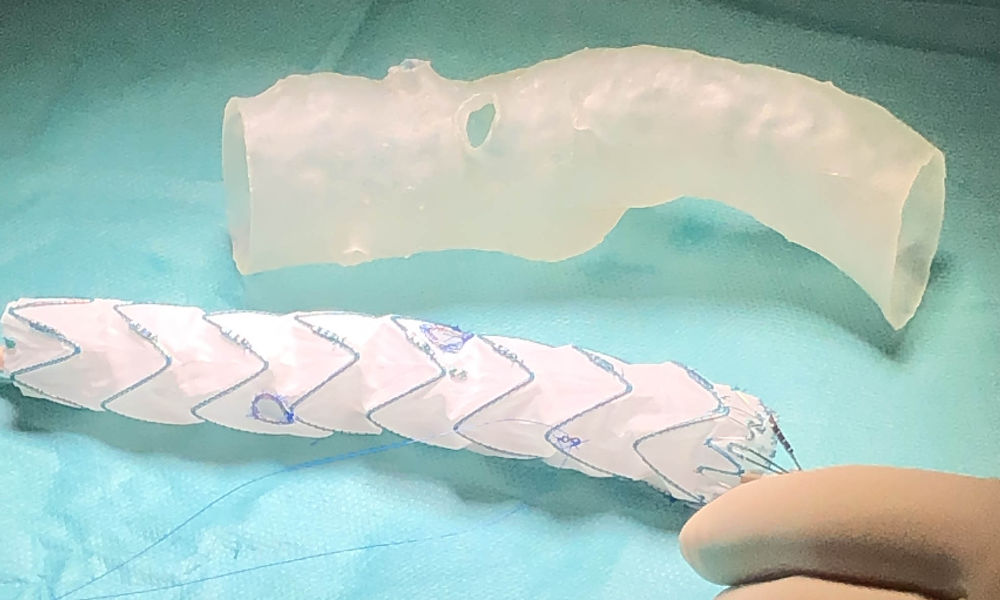 Dr Rynio tested various 3D printing technologies and devices before eventually choosing The Form 2 printer. FDM prints could not be as transparent and their surface was too rough, which caused damage to the stent graft, while cheap SLA printers were troublesome in service and did not guarantee reliability.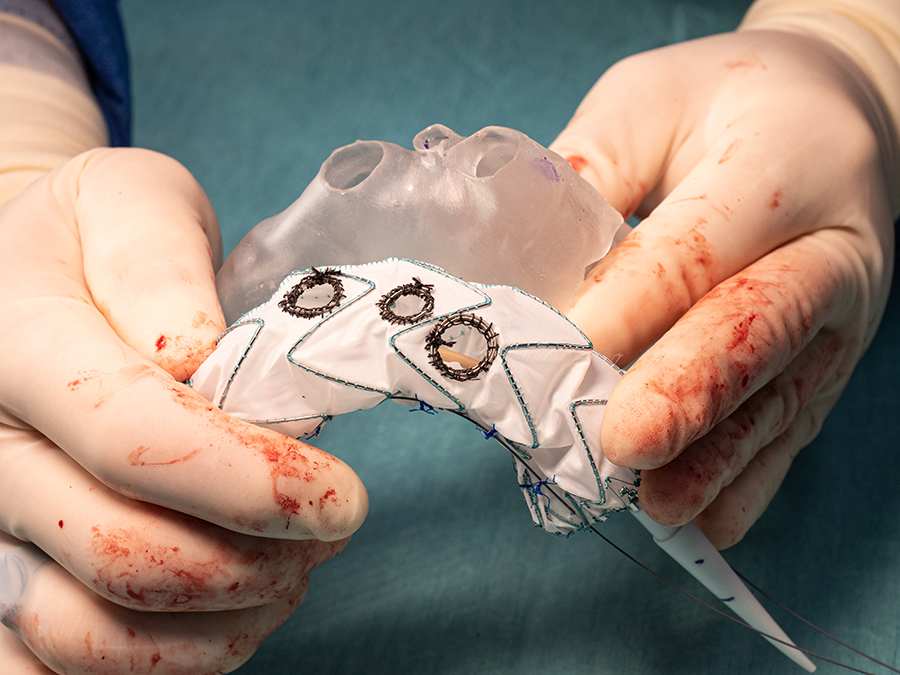 Making a personalized prosthesis based on a template from a 3D printer is cheaper, faster and more precise. What's more, the whole process takes place in the same hospital under the watchful eye of specialist doctors who look after a given patient.