nTopology – developer of software for optimizing part geometry for 3D printing technology, announced the introduction of the 3rd generation technology for creating lattice structures that significantly increase the strength of printed parts, while reducing their weight. The design tools developed are designed to give users greater control over complex lattice-based structures. The new version of the software contains 37 blocks that have been developed over the last 22 months, each of which has been designed so that new users of the software can learn faster and more intuitively how to apply advanced techniques of creating lattice structures and improve the process of their generation in existing lattice structures. 3D models.
The new technology also lays the groundwork for further nTopology-developed features that the company believes will enable users to "unleash future innovations." nTopology has broken down lattice generation into three basic steps: unit cell selection, cell map definition, and lattice network parameter control. Mastering these simple steps will allow users to learn more advanced part optimization techniques faster and more intuitively.
For existing users of the platform, the goal was to facilitate the transition to the new lattic technology. To this end, users will find three new, easy-to-use blocks that will enable them to quickly duplicate the results of workflows using old technology, thus transferring their existing workflows to the new software.
According to nTopology, one of the advantages of the new lattice technology is the significant performance gain, especially for trusses with very high beam and cell counts. For example, generating a network from over 50,000 unit cells took 45 to 60 seconds, while now it can be rebuilt in just one or two seconds, which means a 50-fold increase in performance.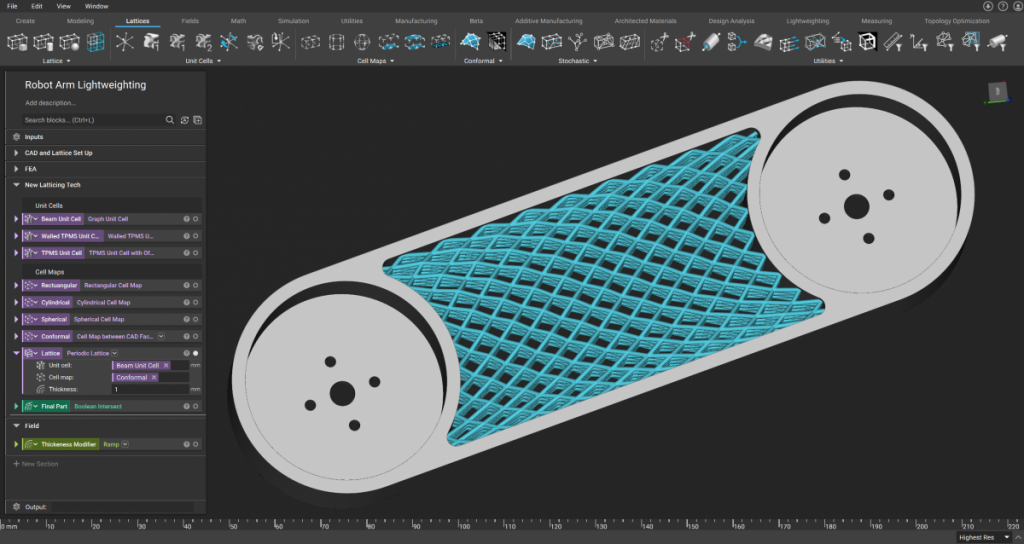 The new technology also comes with several new capabilities to further streamline the lattice design and optimization process. First, new warping tools allow users to apply field-based design techniques to control a network cell map in the same way that they can control its thickness. Combining this feature with real-time visualization enables users to fine-tune complex shapes and design conformal meshes.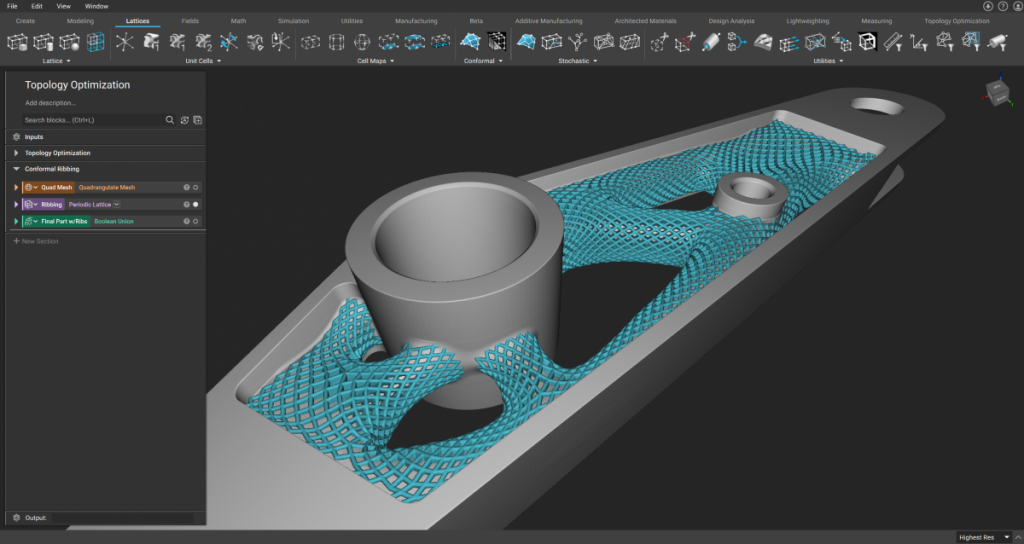 In addition, the new technology offers a unified workflow, whether users are working with a graph, TPMS, or custom unit cell, making it easy to quickly switch between different network types. This not only saves time, but also facilitates the preparation of the computational design of the experiments for optimization.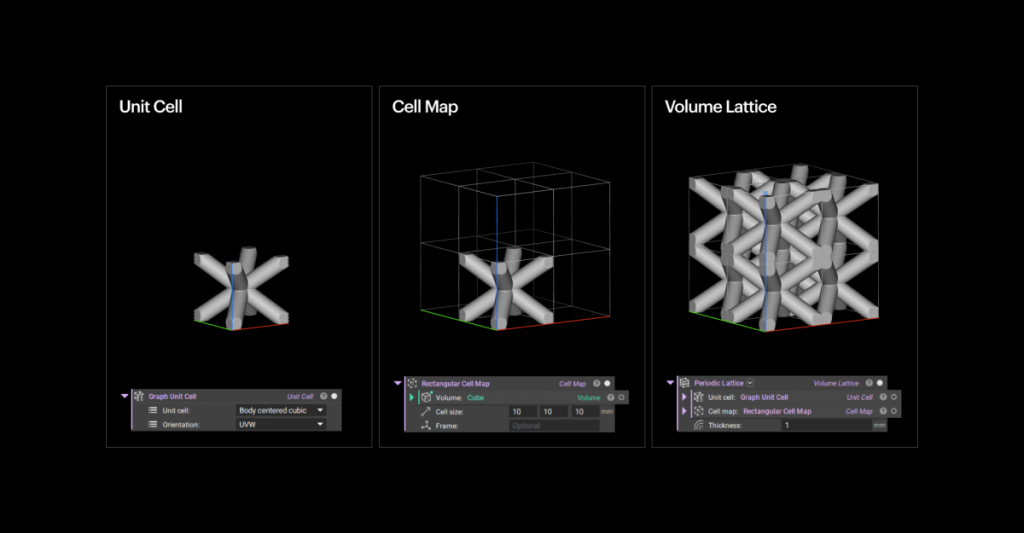 The software also includes new filtering tools that allow users to select lattice beams based on specific criteria such as length, angle, connectivity or thickness, meaning they can control certain parameters of their network structures and optimize them for production. Moreover, users can create cell maps that conform to quadruple mesh surfaces, allowing the design of conformal rib meshes to increase the stiffness of solids of even the most complex or organic shapes.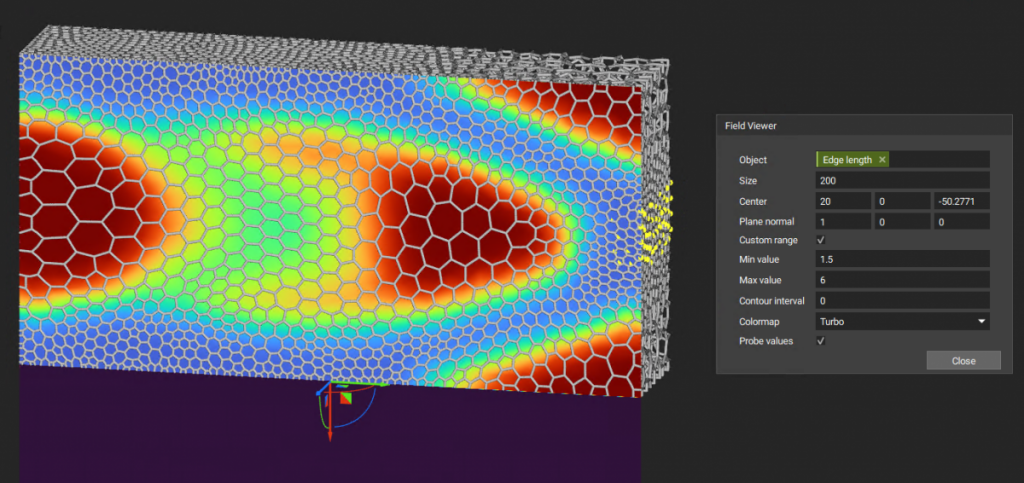 The company is currently developing a novel optimization feature that aims to enable users to automatically generate lattice structures optimized for their specific engineering requirements such as targeted stiffness or weight. The nTopology team is also working on custom chart unit cells. If users want to use a unit cell type not yet included in the platform, they will be able to sketch their own custom unit cells and define related design parameters including beam thickness, length, fillet radii, and more.
Source: www.ntopology.com
Photo: www.ntopology.com (press materials / all rights reserved)