BigRep, a German manufacturer of large-format 3D printers, presented two new devices at Formnext 2021. The new version of BigRep PRO has been designed as a high-performance system, offering a working volume of 1 cubic meter. It is dedicated to the production of both large parts and small product series, it can print functional prototypes, production tooling, patterns, molds and parts for end use. In turn, the modernized, new version of BigRep ONE is to be the cheapest item in the company's offer. The machine provides an affordable option for large-format 3D printing in FFF technology and is intended for designers, designers and research units wishing to manufacture components at full scale.
As with other BigRep products, the new 3D printer – PRO 3D, has a working area of ​​1020 x 970 x 985 mm. It is equipped with a PRO ACE extruder, fully prepared to work with fiber-based composites. The machine can be used to print a wide range of this type of material, including PA12-CF.
To increase ease of use, BigRep has integrated what it calls a "Jumpstart" package into the PRO device. Designed to streamline the 3D printing preparation workflow, Jumpstart allows users to start the 3D printing process in minutes, completely eliminating manual setup. Jumpstart includes Switchblade (removable, flexible work table), Lockstage (extruder clamping system) and the new MXT 3D printer control system. MXT uses proprietary algorithms to coordinate all PRO components and processes to ensure speed, accuracy and repeatability.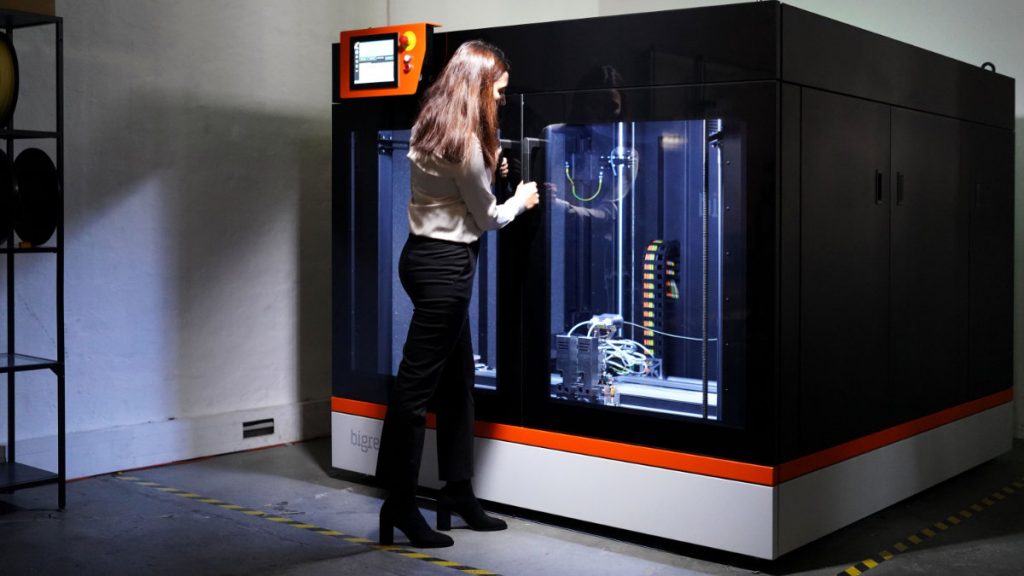 Like the PRO model, BigRep ONE is very massive and allows 3D printing of 1005 x 1005 x 1005 mm. It is lighter and more precise as well as customizable based on customers' needs. Users will be able to choose between working configuration for one head or two heads. BigRep also offers extras, such as the closed housing of the working chamber or even the color of the housing.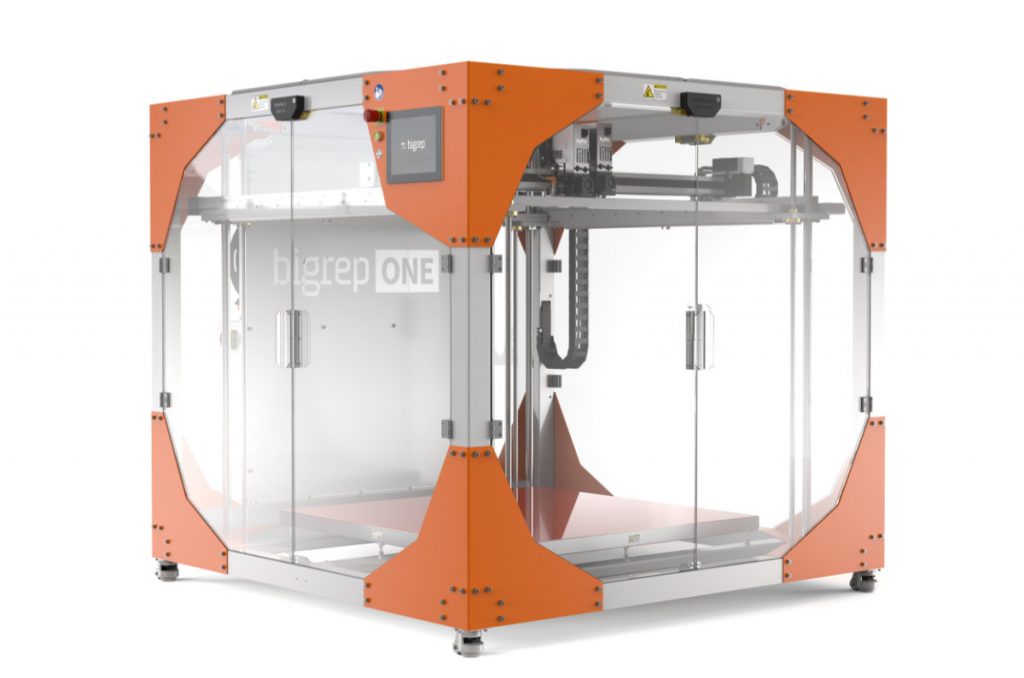 Additionally, BigRep ONE comes complete with a Power Extruder (PEX), enabling users to print 3D parts made of composite, fiber-filled materials.
Source: BigRep press materials