Although RepRap – the project of super cheap, amateur 3D printers for self-assembly was born in Great Britain, the Americans are primarily responsible for the boom in this market. Apart from the Dutch Ultimaker, Polish Zortrax and Czech PRUSA, most of the brands that created the market of amateur and desktop 3D printers in the previous decade came from the USA. MakerBot, Formlabs, Robo3D, Solidoodle, Printrbot, M3D, Type A Machines or Lulzbot created standards that in many cases are still valid today. Unfortunately, apart from the first two, all other companies either do not exist or operate in a very limited way. Now everything indicates that another one will join them – from Ohio MakerGear.
MakerGear has been manufacturing high-quality desktop-class 3D printers for over a decade. The company made its market debut in 2011 with a relatively simple MakerGear Mosaic model. In the following years, it developed by creating very solid 3D printers equipped with linear guides, a steel housing, and numerous useful functionalities. The company never broke into the public awareness and was almost absent in Europe or Asia, limited to the American market, but its products were used by many well-known companies and institutions such as DuPont, Toyota, Lockhead Martin, NASA, Princeton University, and the National Laboratory Oak Ridge.
As reported by the 3DPrint.com portal, Maker Gear has announced that it is reducing its operating activities to the absolute minimum, focusing only on servicing its existing customers and is starting to look for an investor who will be able to bring the company straight. The reason for this situation, as usual in this type of cases, is China – namely, the growing competition from producers of much cheaper devices, perturbations related to parts logistics, as well as the imposition of higher tariffs by the Donald Trump administration on products imported from the Middle Kingdom in 2018.
This is how the founder – Rick Pollack describes the current situation of the company:
MakerGear is a small, self-funded business and the impact of major disruption after major disruption is more than we can absorb….In order to deal with these challenges, we have scaled back operations. At this moment, we are selling our existing printer inventory, trying to maintain a consistent stock of spare parts and providing technical support. As we sell out of printers, we do not know when (or if) we'll be able to restock.

For MakerGear to move beyond this transitional period, we are looking for new leadership. We are seeking an individual, team or entity to take over MakerGear. This could be either through a direct acquisition or it can be done through a transition plan.

(…)

MakerGear is currently in year fourteen, we have thousands of customers and we have solid existing product lines. We are seeking the person or team that can take MakerGear beyond what we have been able to accomplish and provide continuity and a path forward for the MakerGear community. If this resonates with you, contact us.
This story is quite similar to the Printrbot case described in 2018. The company created by Brook Drumm – an enthusiast of new technologies and a talented constructor, announced the end of its 7-year operation due to practically identical problems that Maker Gear currently faces. Problems with Chinese competition and the supply of Chinese parts, as well as operational problems that prevented the company from scaling up to the MakerBot or Formlabs level. According to Joris Peels from 3DPrint.com, Maker Gear produced really high-quality devices and at the same time guaranteed excellent service support, but the company lacked people responsible for sales and marketing.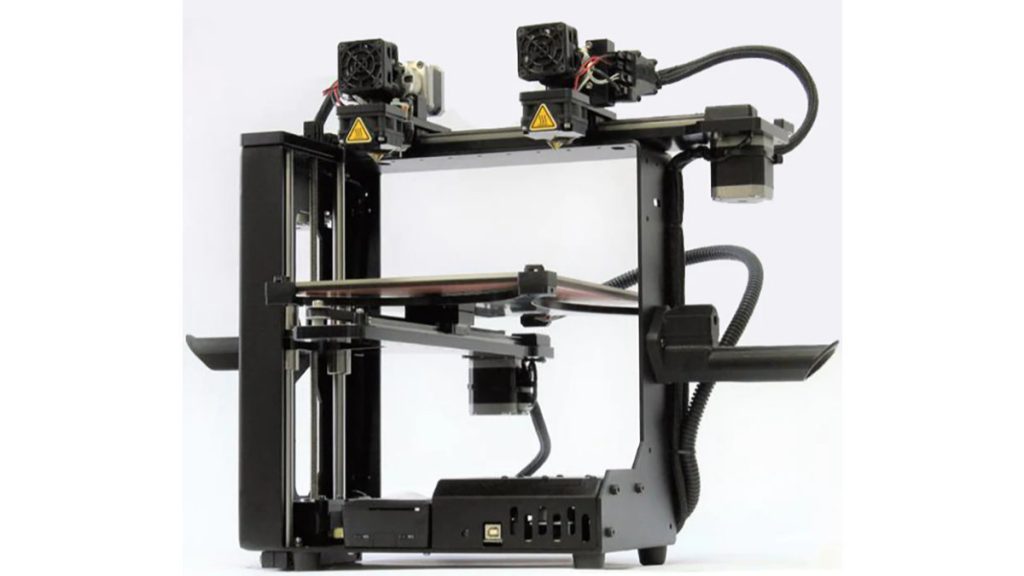 This focus on a high-quality product may have been sufficient in the first years of the company's operation, however, after more than a decade of existence and the lack of real brand recognition, even on the domestic American market, its current problems are not surprising. At the moment, the future of the company is uncertain and unless there is a real investor able to fully use the potential of Maker Gear, its fate may be a doomed…
Source: www.3dprint.com