Formlabs – manufacturer of resin 3D printers has launched a new service platform that is launched on the 3D printing service market in the dental industry. Formlabs Dental Academy will offer online courses, guides and tutorials, webinars, and other educational tools to access manufacturing technology in their laboratories.
To date, more than 25 million prosthetic parts have been 3D printed with Formlabs devices, however, according to the company, there is still a visible gap in the area of 3D printing education in this field, which in turn translates into the still incomplete adoption of this technology in the prosthetic sector.
To remedy this, Formlabs launched its Dental Academy as a free resource for dentists to discover the benefits of additive manufacturing through comprehensive training and educational content. The educational platform aims to provide dentists with important information about the uses and benefits of 3D printing, dental applications and the materials they can use to help them achieve the best clinical results for their patients.
The Dental Academy program is designed to support undergraduate, postgraduate and graduate education and is the result of Formlabs collaborating with industry leaders, educators and educational institutions such as the London Dental Institute, SWECADD and Capacitación Pérez Giugovaz.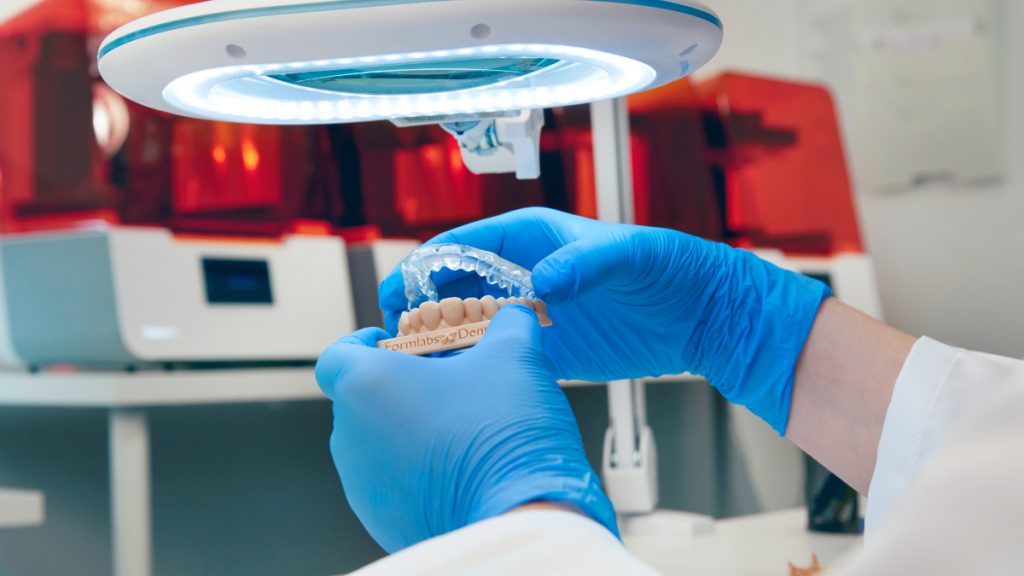 The platform offers a variety of online and in-person courses at the company's offices in Boston, Berlin and Budapest, and at other trusted private learning centers. The program's areas of interest include an introduction to SLA 3D printing and its application in orthodontic and restorative applications, as well as the benefits of digital dentistry.
Participants will also receive training in the basics of technology, available materials and how to implement technology in the clinic and laboratory.
Source: www.formlabs.com
Photos: www.egnyte.com (Formlabs press materias)