The development and stable functioning of the enterprise in times of crisis is a challenge that forces managers to leave the security zone and innovative crisis management. Both large and smaller entities are interdependent, and the flow of production of some affects the business reality of others.
Dynamically changing economic forecasts lead companies to seek savings, cut costs, sometimes make drastic decisions, all in order to survive the deadlock. The introduction of new solutions in production involves risks, and simply put, the costs incurred for the purchase of technology, devices, software or training of staff.
If you want to test a new material, implement a new product, make changes to the current one and collect opinions quickly, compare several versions – instead of starting the entire production process, checking the technology on a smaller scale will be a good solution. 3D printing service on demand with thermoplastic materials allows you to quickly test, optimize and implement a new solution or product. The fact that the production cost of one element does not change after increasing the batch allows for lossless implementation of small-lot production, testing of elements in terms of design, material and strength. Print sterilization is also possible.
VERASHAPE supports the production of low volume 3D printing on demand. This technology is characterized by a constant production cost of a single element, regardless of the size of the series.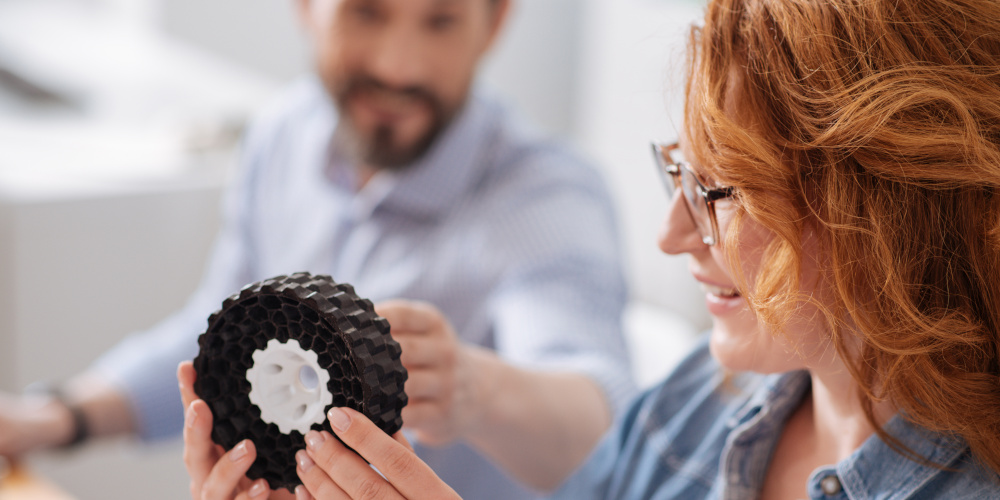 The flexibility of 3D printing technology gives manufacturers the certainty of optimal return on costs incurred and the possibility of personalization for selected groups of recipients. In addition, small batches improve the quality of the product, simplify planning and encourage continuous improvement
A large range of modern thermoplastic materials allows you to adapt the mechanical and aesthetic features of the element to customer requirements. Modern polymers are characterized by high thermal and mechanical strength, reinforced with carbon or glass fiber are already used in the aviation and automotive industries. In addition, 3D printing allows you to combine materials with different properties during one printing process and embedding structural elements inside the project structure. This allows manufacturers to limit the amount of parts produced.
What is worth noting – the size of the lot directly affects the storage space of products and machine spare parts. The fact that elements damaged under the influence of exploitation or mechanical injuries can be manufactured directly at the time of the fault, allows to precisely match the number of spare parts to current needs and minimize storage space. The VERASHAPE production line support service allows you to quickly produce parts whose technical support has already expired or whose import takes a long time or is impossible. Thanks to high parameters of mechanical, thermal and abrasion resistance of technologically advanced polymers, the elements manufactured from them are also subdued as a replacement for metal components.
The 3D printing service guarantees access to the latest technologies, experienced 3D printing engineers and professional devices as well as support throughout the entire production process.