As many of you 3D printing enthusiasts may have heard over the past few weeks, MakerBot recently made the decision to shut down the manufacturing facility in their 170,000-acre Industry City, Brooklyn-based complex, effectively laying off an undisclosed—but assumedly large— number of staff. MakerBot, which was purchased almost three years ago by their parent company Stratasys, is opting to sign a deal with the global contract manufacturer Jabil, who will be taking the manufacturing and assembly of all MakerBot products to their overseas facilities in China.
MakerBot CEO Jonathan Jaglom has strived to remain positive during the transition, claiming that the move is a strategic decision that will be a "very positive one for MakerBot in the long term." Although this news is disheartening to many fans within the 3D printing community, it's hard to say the new round of massive layoffs are much of a surprise. In fact, they've been consistently disposing of smaller portions of their staff since April 2015. It's been reported that MakerBot will offer an undisclosed severance package and host a job fair for the workers who will be laid off in the coming months, and it's obvious from my attempts to contact employees from the Brooklyn facility that they've been asked to keep their mouths sealed on the matter.
Still, I wanted to get a less "PR"-focused view from someone familiar with what was happening within MakerBot's manufacturing center. That's when I stumbled across a first-person account of the company's downfall, written by an old MakerBot employee named Isaac Anderson, published in the Brooklyn-based webmag named Brokelyn. Graciously, Anderson agreed to talk to me about what he saw from the inside of MakerBot's manufacturing center, explaining that the writing has been on the wall for quite some time now.
Anderson worked in R&D department at MakerBot's Industry City location, and though he wasn't on the factory floor, he was still a victim of one of their previous rounds of layoffs. Coming aboard when MakerBot was still considered an exciting and innocent startup, Anderson and his colleagues would experiment with what he called "crazy new ideas for pushing the bounds of what was then possible with 3D printing technology." But not long after MakerBot was crowned as the darling startup of the 3D printing community, they were purchased by Stratasys, which according to Anderson is when the trouble truly began.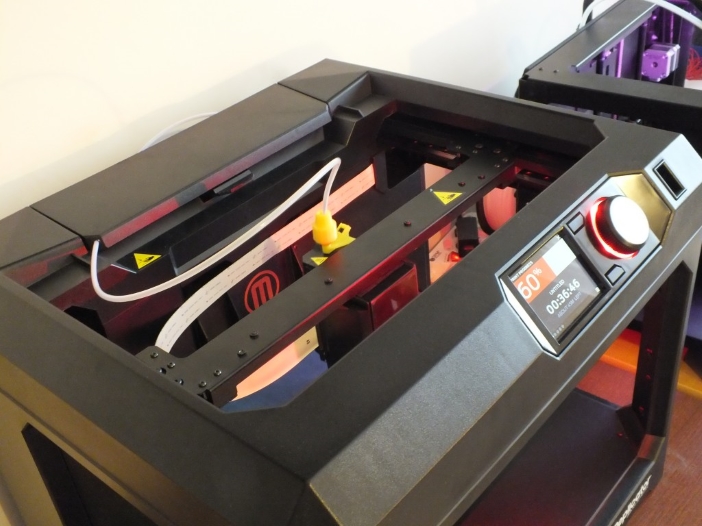 In his article, Anderson describes the layoffs as "a soft of semi-annual ritual". When I corresponded with him last week, he told me that both the layoffs and outsourcing should have been of no surprise to anyone inside or outside of MakerBot. "Changes in attitudes and business practices shifted in advance of the first round of layoffs in 2015 and have stayed the course ever since," Anderson wrote to me. "This most recent round of layoffs and outsourcing shouldn't come as a surprise: management/Stratasys is simply staying the course."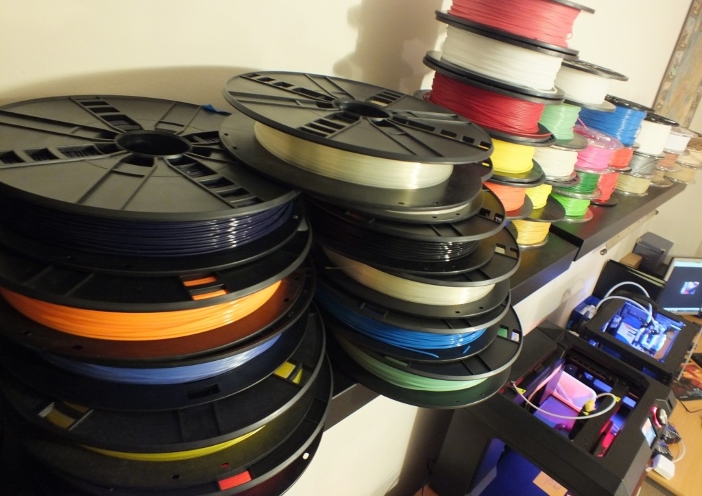 It seems that, at least in Anderson's view, MakerBot was destined to move overseas from the very second Stratasys got involved. As the acquisition of MakerBot seems to be doing Stratasys' stock more harm than good, Anderson believes that the decision to move to China is likely due to short-sighted scrambling to stop the financial bleeding. "Far from provident and responsible budget management, this recent outsourcing of production to China is simply the latest in a string of reactive and myopic business decisions by upper management in an effort to stave off their personal quarterly losses, long-term good of the company be damned," he said.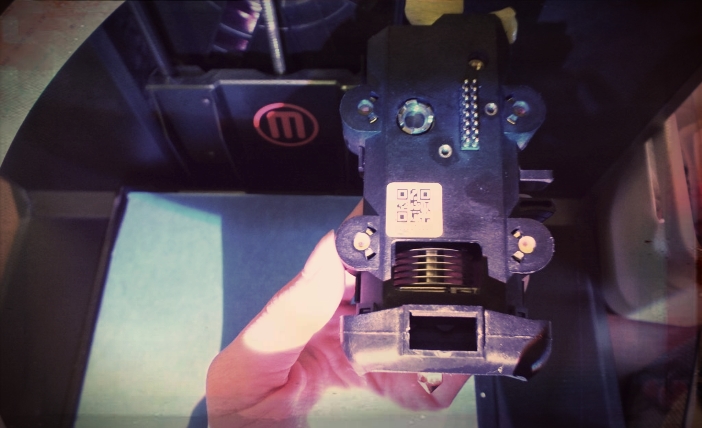 It seems there were quite a few things MakerBot could have done better, but it remains to be seen how the overseas move will affect the company. Coming off of his experience working for MakerBot, Anderson had some words of wisdom for other young companies heading down a similarly successful path.
"Companies should learn from MakerBot's mistakes by growing deliberately, listening to their employees as well as their customers, and including the former at least somewhat in business decisions," Anderson said. "Moreover, they should remain very skeptical of outsiders purporting to possess business acumen, VCs overeager to see an ROI [return on investment], and large corporations who are looking to buy them (even those who initially promise to be hands off…they inevitably turn out not to be)."
As for his thoughts on the 3D printing industry as a whole, Anderson was a bit more optimistic. "3D printing is here to stay," he concluded. "It is not, contrary to MakerBot's marketing, the "next industrial revolution," but it will remain a useful prototyping tool for engineers, architects, artists, and schools. It is another tool to add to the maker community's toolbox."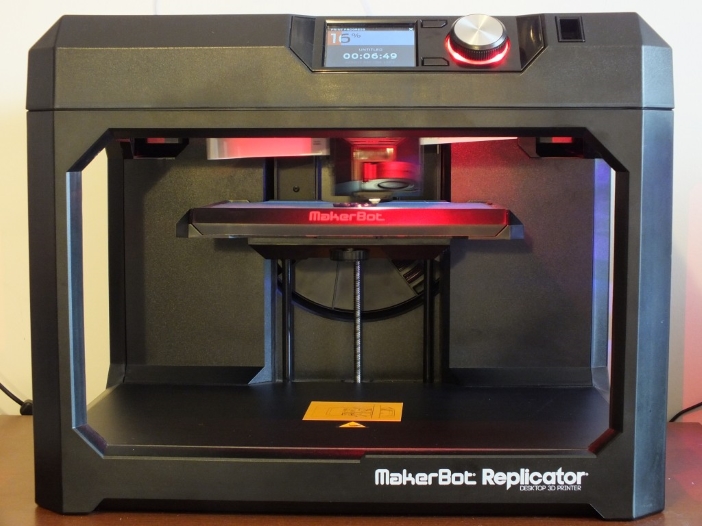 Though Anderson's point-of-view may not tell the entire story of MakerBot's controversial decision to move overseas, it's certainly helpful to see through the eyes of someone who once worked in the Industry City location. While the recent news may come as a surprise to the 3D printing community, it's evident that Anderson and a handful of other MakerBot employees saw these layoffs coming for quite some time now.
Main graphic: [1] 3D printer photos: Karol Krawczynski