Recently, when writing about American 3D Systems or German SLM Solutions – two companies that have been extremely distinguished for the development of the 3D printing industry in the world, in most cases it was negative information, documenting their disappointing financial results. Five days ago, the tradition has become quite enough for Americans, who from quarter to quarter sell fewer and fewer machines, constantly losing money – however, in the case of Germans I have unexpectedly very good news – SLM Solutions is not only in the plus, it is also an increase noted is truly impressive.
At the beginning of April, in an article summarizing 2019, I was wondering if, in the face of the rampant COVID-19 pandemic in the world, the German manufacturer of 3D printers for metal will survive? It turns out that so far – and what's more, it has a real chance to finally bounce back from the bottom. In the first quarter of 2020, SLM Solutions achieved a result by as much as 143% better than a year ago in the same period of time.
The company generated revenues of EUR 17.8 million in Q1 2020, compared to EUR 7.3 million in the same period of the previous financial year. Revenue of EUR 13.4 million was generated from the sale of 3D printers (compared to just EUR 4 million in the previous year), which represents 75.6% of the manufacturer's total revenue. This is an increase of 232.41% compared to last year.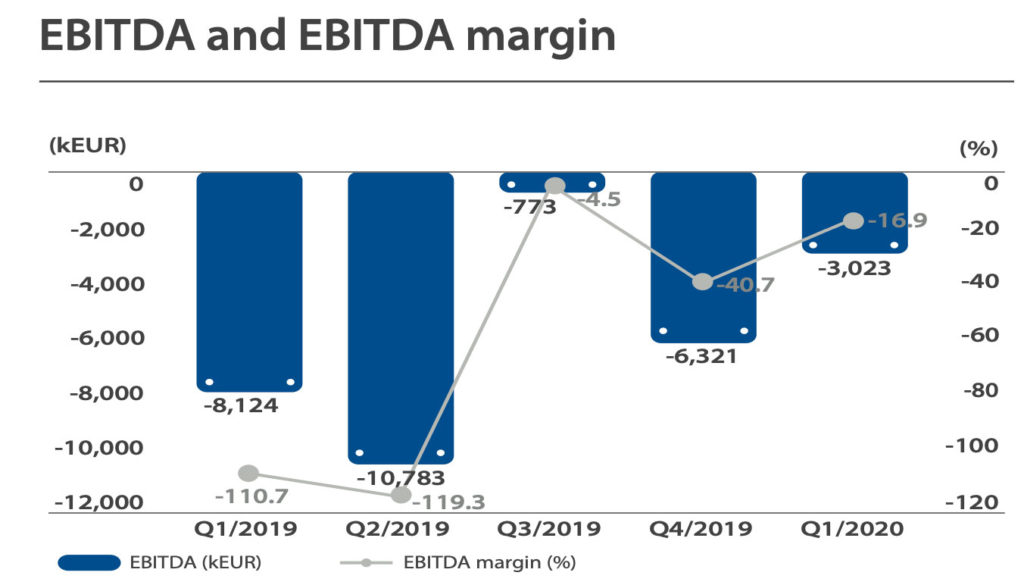 SLM Solutions sold 22 3D metal printing machines, while a year earlier this time it was only 7 machines. At the same time, as can be seen in the chart below, the first quarter of this year is the best the company has recorded for over a year…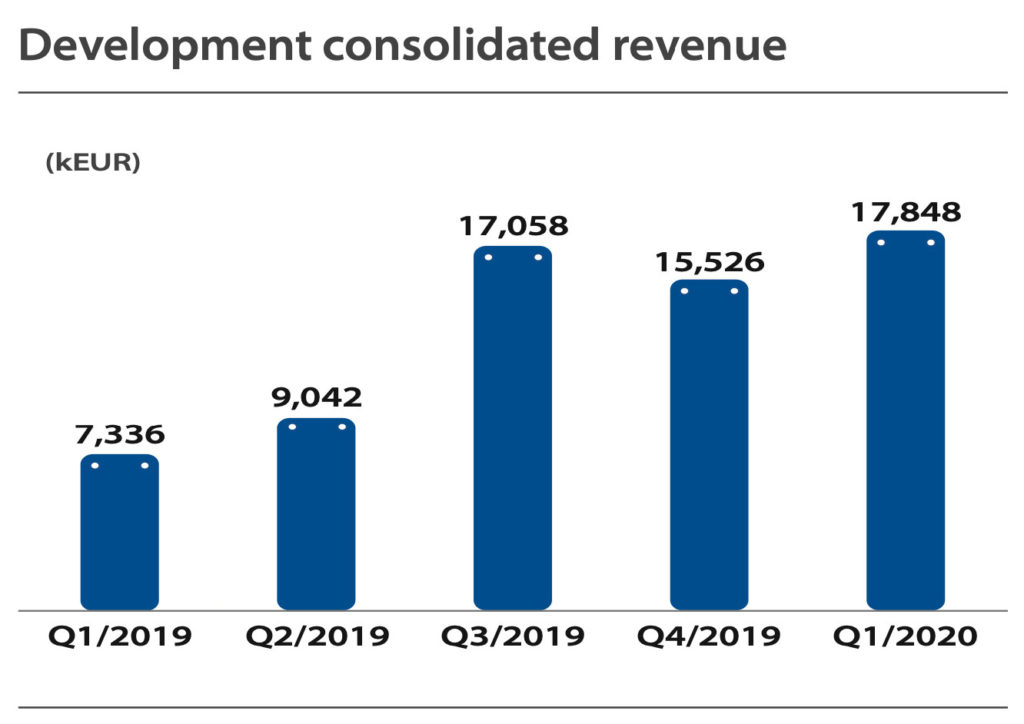 At the moment it is difficult to say to what extent these results will have an impact on further business development in SLM Solutions, because the lock-down of the global economy began to be felt only at the turn of March and April 2020? Either way, the company has received a fairly significant injection of cash that will allow it to better survive any economic collapse.
Source: www.slm-solutions.com