The German automotive mogul – Porsche is implementing a project of additive production of engine pistons in one of its flagship sports cars – the Porsche 911 GT2 RS. The company cooperates in this sector with Mahle, a German manufacturer of car parts, and with Trumpf, a company offering technological solutions in the field of metal 3D printing.
This is not the first time Porsche has decided to use 3D printing in its manufacturing process. Earlier, this technology was used to produce spare parts for classic sports cars and prototypes. The company, seeing the potential of additive technology, decided to trust it again. Thanks to the implementation of the new technology it was possible to redesign the Porsche pistons.
This resulted in a reduction in the weight of the parts. The piston made on a 3D printer is 10% lighter than the same model made in the traditional way. What's more, the pistons made in additive technology could be enriched with closed cooling channels, which could not be created in subtractive technologies.
Frank Ickinger, an employee of Porsche's Advanced Drive Development Department, emphasizes the multitude of benefits resulting from the use of additive technologies in the automotive industry. The use of innovative, lighter pistons in the car structure allows to reduce the temperature load of the pistons, increase the engine speed and optimize combustion. As a result, the engine can generate more power, and thus – its efficiency increases.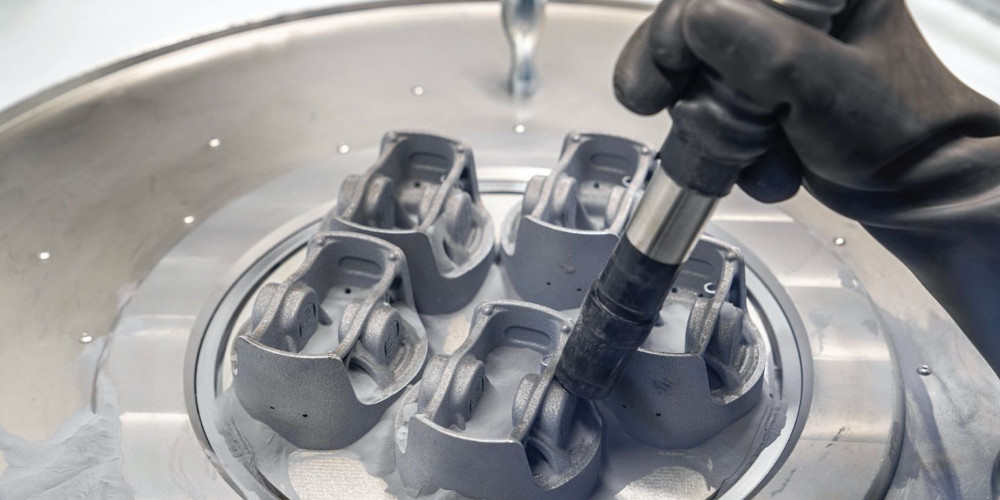 Moving on to the production process of new pistons, they are created by laser fusing high-purity metallic powder in the metal fusion laser technology. In order to finally verify the quality of the pistons from 3D printers, measurement systems provided by Zeiss were used. The elements are subjected to high loads, therefore they must be reliable and durable at the highest level.
In addition to the innovative pistons for the 911 GT2 RS, Porsche has recently also presented a modern full seat dedicated to the 718 and 911 series. The backrest and the cushion of the seat are made in additive technology. The seat has a hardness adjustment function, so that the customer can personalize the chair for comfort.
Michael Steiner, member of the Porsche R&D Board of Directors, says that the car seat is the interface between the vehicle and the human being, so adapting it to the driver's needs is essential for precise driving of particularly sporty cars.
Porsche also uses 3D printing to manufacture spare parts for vintage car models that are no longer available. For example, the company currently uses 3D printing technology to produce the clutch lever on the Porsche 959.
Source: newsroom.porsche.com