Athletics 3D, a French company that produces professional sports equipment, used a Zortrax M300 Dual 3D printer and BASF Ultrafuse PP GF30 filament to make a modified belt clip that allows one of their best biathletes to train despite a wrist injury. The printed application was used to obtain the desired mechanical properties and the ability to work in very low temperatures down to -25°C.
Most polymers lose their properties in frost – they become brittle in freezing temperatures. One of the exceptions is BASF PP Ultrafuse GF30 – a polypropylene based composite reinforced with 30% glass fiber. The ability to use the material at low temperatures and the excellent surface quality convinced Clement Jacquelin, CEO and founder of Athletics 3D, to use it to print a custom biathlon rifle belt clip.
"Biathlon World Cup races are held in temperatures as low as -25°C. It's a winter sport, after all. And such low temperatures tend to worsen the mechanical properties of most polymers. Materials like PLA or even ABS become brittle when frozen. Therefore, the coaches of the French team insisted on choosing a material that would work well in low temperatures. Thanks to BASF Ultrafuse PP GF 30, we had no problem with that. The material showed the same excellent performance both in frost and at relatively mild temperatures just below 0°C, "says Clement Jacquelin, CEO and founder of Athletics 3D.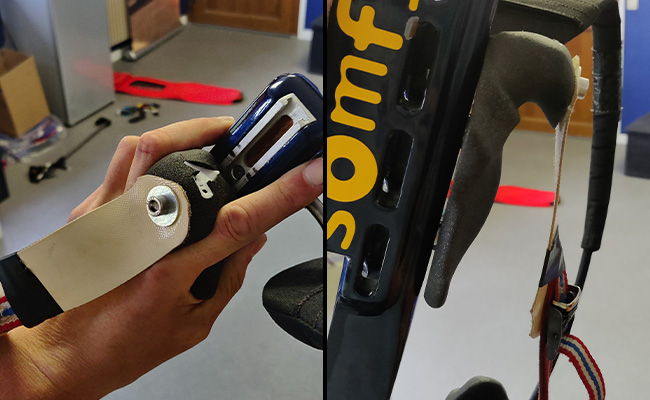 The custom biathlon rifle belt clip is designed to compensate for the extent and nature of the movement restrictions caused by the injury. A hospital examination showed a fracture of the radius and ulna bones, i.e. two bones of the forearm. This meant that the athlete's forearm supination and the angle of deflection of the ulna were severely limited, making it impossible to target a standard biathlon rifle in a prone position. The custom belt holder was finally 3D printed on a Zortrax M300 Dual printer, which was factory calibrated to work with BASF Ultrafuse PP GF30.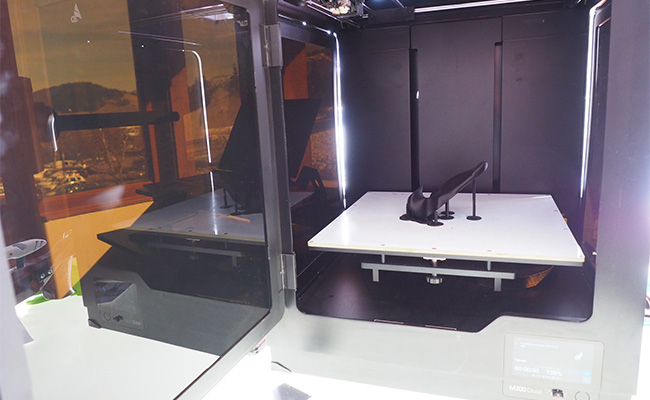 According to Jacquelin, 3D printers often struggle to accurately reproduce irregular, organic shapes. Ergonomic designs used in sports equipment are always demanding, and the highest precision is required to achieve the desired effect. As the Zortrax M300 Dual handles such tasks exceptionally well, Athletics 3D was able to achieve the excellent surface quality required by its client.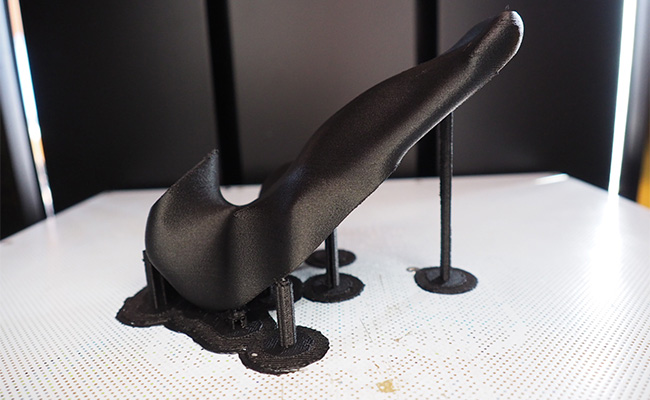 BASF Ultrafuse PP GF30 is also used in other fields. Due to its mechanical strength and thermal stability, BASF Ultrafuse PP GF30 is widely used in the automotive industry. The material is also extremely stiff and resistant to various chemicals and UV radiation. Along with other engineering filaments such as BASF Ultrafuse PAHT CF15 or Z-NYLON, BASF Ultrafuse PP GF30 creates a range of filaments aimed at professional users who want to work with the Zortrax M300 Dual 3D printer in more advanced applications.
Source: Zortrax press materials