COVID-19 3D printing health protective designs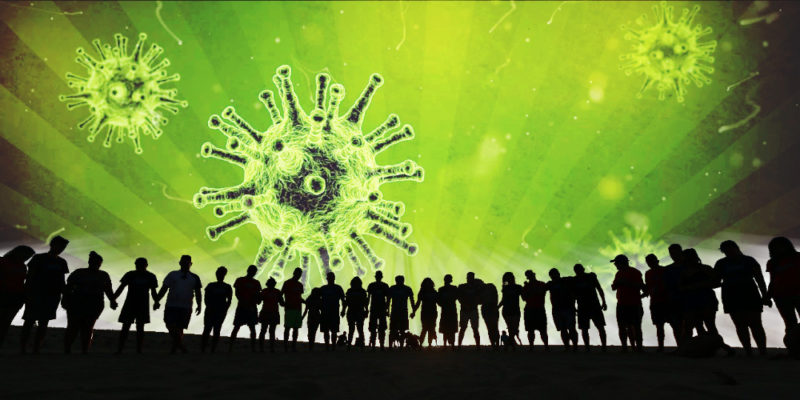 The COVID-19 pandemic has two dimensions: health, which determines the life of the individual, and economic, which determines its quality. Contrary to what may seem to us now, this is only the beginning of the thorny path that we will have to follow. Every day, hundreds of people die in different parts of the globe – some due to coronavirus infection, some due to other diseases that could not be properly cured due to the failure of the health system, which has fallen due to a pandemic.
Recent weeks have shown that none of us need to be indifferent to the plague. People organize themselves into help and support groups, producing first aid items – either for the sick or for paramedics fighting with COVID-19 in the very first row of the front lines. 3D printing has proved to be a very effective weapon in this area. With the help of 3D printers we can quickly and cheaply produce the most necessary things. Although it would sound trivial once – 3D printing has truly saved human life recently.
Many innovative COVID-19 3D printing projects have been created. Below we present the most popular, the most interesting and the most functional of them.
SAFETY MEASURES
Before we move on, let's explain a few things… What is happening in the world right now is wonderful – thousands of people gratuitously manufacturing applications for medics and doctors, helping them in the fight against the COVID-19 pandemic using 3D printing. For free and at own expense. It's really touching and uplifting.
However, we must remember a few embarrassing matters that often conflict with goodwill, dedication and commitment…
applications that are created will be used by doctors to treat really ill patients
they don't have any certificates – though they should
it doesn't mean that we have to do it carelessly – on the contrary, we should approach this with the appropriate commitment and care for the safety of the people who will use it
let's keep hygiene during work – dirty 3D printout is not a useful 3D printout; use clean equipment – gloves on hands are welcome
do not save the filament for infill – no one needs a mask or shield that will crack after 180 seconds of use
if we do not have the right filament for 3D printing – do not 3D print at all; why making something that is too weak or unsuitable for the conditions in which it will be used?
if you really want to help, don't try to accidentally poison, injure or inadvertently lead to someone's death
be smart, reasonable and think what you are doing.
Before you start printing, choose the right filament:
THE DESIGNS:
BUDMEN 3D face protective shield
Filip Kober's Easybreath mask
HUAXIANG GROUP goggle for COVID-19 3D printing
SOLVEERE – personal door opener
CORONALATCH – non-contact foot based door latch