At the beginning of March, Grupa Azoty (Azoty Group), the largest Polish chemical corporation, entered the 3D printing market. Since then, the company has started commercial sales of products used in 3D printing in FDM / FFF technology manufactured in the 3D Printing Materials Center, which are offered under the Tarfuse® brand.
The start of Grupa Azoty in the world of 3D printing came during a turbulent period associated with the SARS-CoV-2 pandemic. However, the company reacted quickly to the difficult situation and decided to support two projects developed by volunteers from the 3D printing industry.
#DrukarzeDlaSzpitali
The #Drukarzedlaszpitali (3D Printers For Hospitals) project is an initiative that resulted from the desire to help healthcare representatives as well as emergency and uniformed services. The idea of 3D visor printing quickly gained great popularity among volunteers from the additive technology industry, who organized and started distributed mass production at an express pace.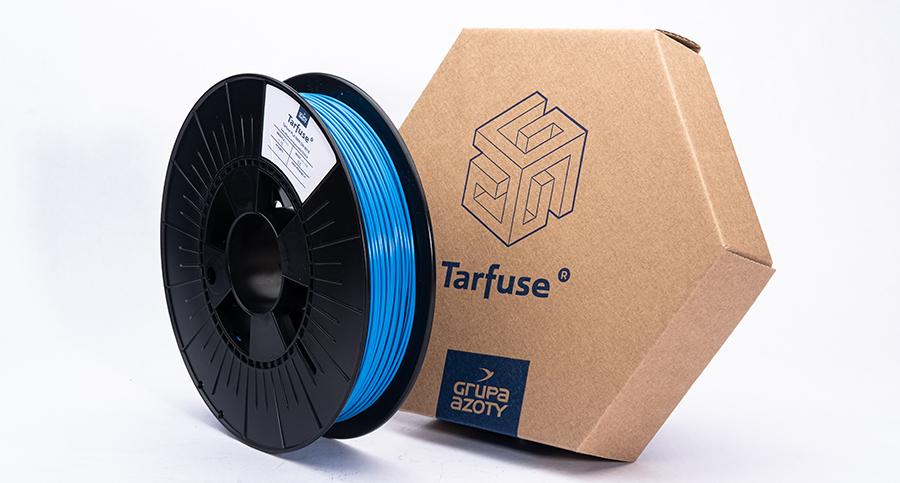 Grupa Azoty, under the support of the #Drukarzedlaszpitali campaign, provides two types of materials, Tarfuse® PLA and Tarfuse® PET-G, free of charge to owners of 3D printer farms producing elements of equipment protecting against contact with the virus.
VentilAid
VentilAid is a pioneering project to create a Polish, low-budget respirator that can be built using elements made on a FDM / FFF 3D printer. Currently, engineers are at the stage of the first prototype and are constantly working towards further development of the device.
The Ventil Aid device was called by the creators of the last chance respirator, and its undoubted advantage is the fact that the cost of creation is only PLN 200. In addition, thanks to the possibility of creating structural elements in 3D printing technology, you can build it bypassing external suppliers.
Grupa Azoty supports the work of Polish engineers, which is why it has already sent the first, free batch of Tarfuse® PLA and Tarfuse® TPU filament, allowing them to work on a second prototype using the highest quality materials.