The Polish manufacturer of 3D printers ZMorph, as part of the "EU-Geniusz" project, won the tender for the delivery of 41 devices to general education schools in the Toruń District County. As a result of the implemented initiative, 39 schools in the District received 3D printers of the polish brand.
The tender was part of the project "EU-Genius in the 3D world", which will cover PLN 4 million obtained from European Union funds. The project guarantees support to 2,500 students, 220 teachers and 39 schools and is implemented in the period May 2019 – June 2023.
The first edition of the "EU-Genius and School of Secrets" program was held in 2014 and 2015, the second, "EU-Genius in the Science Labyrinth", in 2018-2020. The time has come for the third edition of the program promoting the idea of ​​partnership in the Toruń District County. In addition, it is a great opportunity to learn new tools for education in the field of new technologies, preparing students for technical professions and operating professional machines.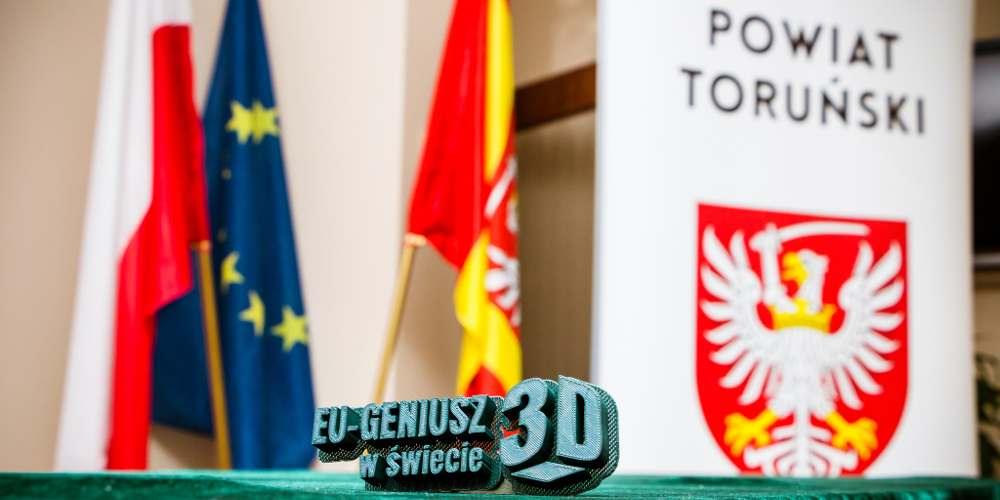 As part of the third edition of the EU-Genius in the 3D world, students will have the opportunity to participate in five types of extracurricular activities, developing key competences in mathematics, computer science, design, programming and robotics. This gives a total of 30,000 hours of classes conducted by the method of scientific experiment in education, using 3D printers.
Teachers will receive training in 3D design and printing, robot programming and the methods of using a scientific experiment in education. Supported schools have been equipped with modern 3D printers with a computer station and programmable M-Bots robots.
The project implementation is possible thanks to the funds obtained from the European Union. They allowed the purchase of programmable robots, modern computer workstations and 3D printers for schools. Thanks to the continuity of projects, students have the opportunity to learn on more and more advanced equipment, using innovative educational tools. The knowledge, skills and experience gained during the project will help them start their professional career. Additionally, such projects are an excellent introduction to the career of a programmer or engineer, which is currently so desirable in the economy,
All classes conducted under the project will include issues related to 3D printing technology. The first classes are planned for September, if the epidemiological situation in the country allows it.
Why ZMorph VX?
ZMorph VX is a high-quality desktop 3D printer. The tender was won by, among other things, a system of interchangeable heads, which enables not only 3D printing, but also CNC milling and laser engraving. This in turn allows you to work with a large number of different materials. Additionally, ZMorph offers a dedicated program and professional technical support.
Thanks to the funds obtained from the European Union, the Toruń poviat could afford the purchase of modern and innovative equipment that would ensure the learning of key competences in appropriate technical conditions.