Printr has launched a new comprehensive 3D printing online platform Formide, which was 820.000 $ worth. It enables 3D printer owners to share their printer with up to 10 users regardless of their location through The Element.
When you have ever started a long 3D print, know this excitement and anxiety of coming back to the 3D printer after a while to check on the process or to see how your print turned out. What if you could share this feeling with your friends by letting them access your 3D printer regardless of their location? The Formide, allows you to add up to 10 users to your 3D printer at no additional cost.
The platform is based on cloud. It's a thrilling 3D printing initiative, which can be feely called an "all-in-one 3D print ecosystem" that will allow consumers to find, configure and print their 3D models. The main advantages of it are:
an ability to automatically check and modify your creations to optimize printing results,
streaming models directly to your 3D printer (eliminating the 'mess' of SD cards),
a built-in API that helps content creators from every industry easily release their own app to the platform,
collaborations with various popular online repositories to share a wide range of free and paid models for direct 3D printing.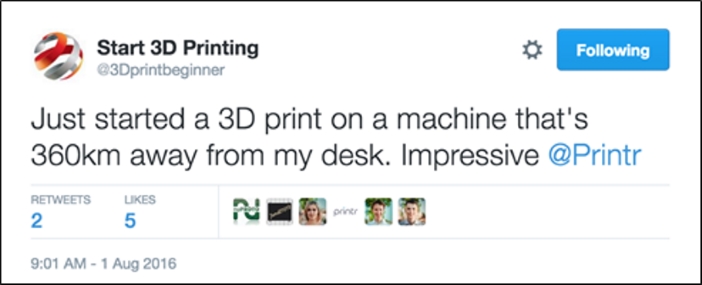 Formide users are able to prepare files for printing, print and keep track of the process. They can additionally invite a friend, colleague or student, and allow them to start a print from their 3D printer. If you use it, you can prepare files, place them in the print queue and start the print when the previous job is ready, very useful in for example an office or school environment.
Sharing in Education: No More Chaos
Printr put the case to test in a local middle school with a class of 10 students, none of which had previous 3D printing experience. All students received access to the class 3D printer via The Element and were asked to send their preferred 3D model to queue on the account of the "owner", which was the teacher in this case. In contrast to the usual chaos that arises with the use of SD cards, the teacher was able to remain control over all prints, while the students still learned the basics of 3D printing.
"Education is the cornerstone of our society and in order to get more young people excited about tech in general and 3D printing in particular, we need to start as early as possible. That's why the sharing option is one of our favorite and most valued features in Formide."

Douwe Bart Mulder, CEO Printr
Over-The-Air Updates
The latest Element update includes the number one most requested feature; the ability of tuning printer settings wirelessly while printing. Printr will keep developing and improving its products' functionalities, which will be made available for everyone with Over-The-Air updates.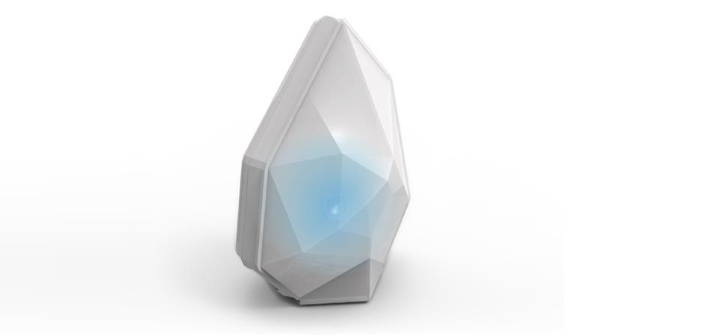 Source: press release