In the first half of August 2021, Desktop Metal announced another major acquisition in the 3D printing industry. After the sensational buyout of EnvisionTEC at the beginning of this year and the slightly less spectacular takeover of the Belgian start-up Aerosint, Desktop Metal once again shook the foundations of the metal 3D printer market, announcing the acquisition of Binder Jetting 3D printing pioneer – ExeOne. However, such large investments may seem surprising when compared with the sales results achieved by the company. Although it looks spectacular in the area of ​​percentage increases, in real numbers not so much …
Let's start with the good news: Desktop Metal recorded in the second quarter of this year. revenues of $ 19 million, an increase of 68% over the first quarter. When compared to the revenues from the second quarter of 2020, the growth reaches an absurd 767%. Such a sharp acceleration was due to the increased supply of 3D metal printers, in particular the P-1, Shop System and Studio System-2 production systems. The results of the acquired EnvisionTEC also made a significant contribution to the improvement of sales – both in the area of ​​photopolymer 3D printers and consumables for them.
On the other hand, Desktop Metal announced a net loss of -43.2 million dollars, including pending R&D assets of 10.4 million dollars related to the Beacon Bio acquisition. The quarterly report led to several ups and downs in stock prices – the session, which opened at $ 8.95, fell to one of the lowest points since the company's IPO.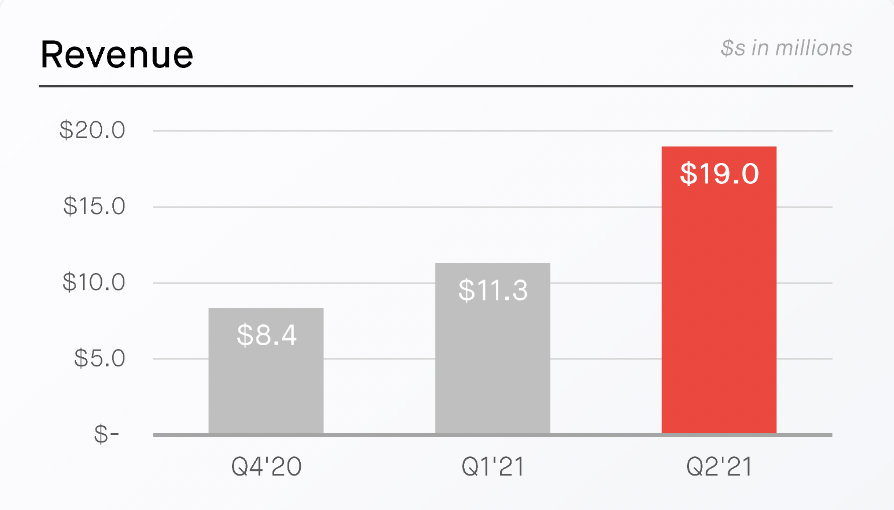 Despite this, the company still has no problems with financial liquidity, having cash, cash equivalents and short-term investments of USD 514.5 million. Desktop Metal's chief financial officer, James Haley, admits that the company "burns money", but does so for growth, business scalability and acquisitions. It also ensures that in a few years these investments will bring large greater returns …
So far, Desktop Metal achieved a total revenue of $ 30 million in 2021, but it expects to close the entire year with at least $ 100 million. Perhaps the acquired ExOne will help to achieve this result? So far, however, it does not look very impressive and the company is far from the results achieved by 3D Systems or Stratasys.
Source: www.desktopmetal.com