ExOne – manufacturer of 3D printers working in binder jetting technology has expanded the range of powders compatible with its devices. The company has announced the addition of 15 new materials to the list of qualified supplies. This means that users can use up to 21 compatible powders, including ceramics, composite materials and sand, in addition to metals.
The list of 21 consumables includes as many as ten metal alloys and six ceramics – the remainder are composite materials. Another 26 materials have been approved for use as part of research and development (including aluminum and Inconel 718).
John Hartner, CEO of ExOne, admits that the company is intensively working on the development of new materials for the production of binder jetting technology. Qualifying new materials for 3D printing requires coordinated cooperation between the company and partners who test the materials and share opinions with the manufacturer about the quality of spatially printed elements. Among the partners were, among others NASA, US Army and scientific units from around the world.
Together with the announcement of further materials, ExOne introduced a new material qualification system, consisting of three groups:
Materials qualified by an independent third party:
Seven materials whose properties (homogeneity, dimensional tolerance, sintering characteristics) have been verified by an independent party. Among them:
Metals: tool steels 7-4PH, 304L, 316L, M2
Composites: 316 stainless steel with bronze, 420 stainless steel with bronze, tungsten bronze.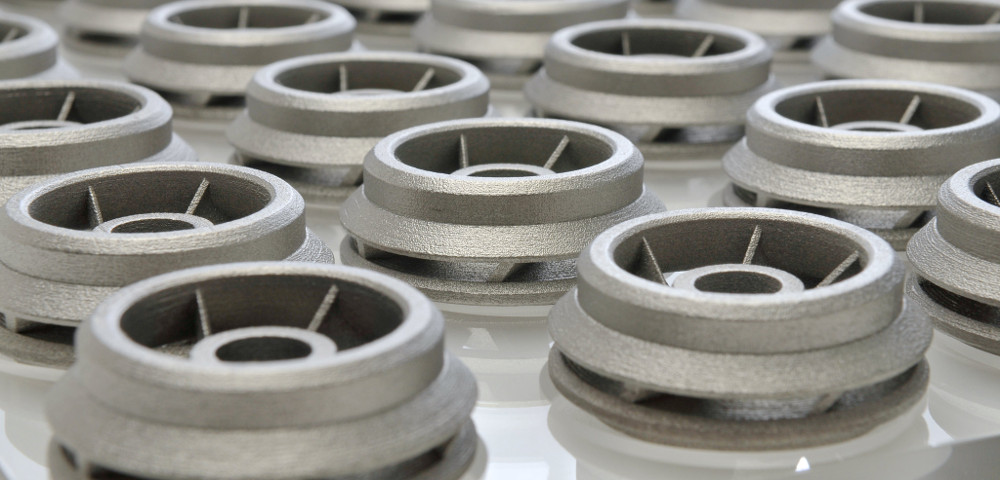 Materials qualified by customers:
Another 14 materials were added to the list of materials thanks to ExOne customers who manufacture from these materials and enjoy high-quality prints. The list includes six materials (except M2 steel) from the group of materials qualified by the third party, so they are not included below.
Metals: chrome-cobalt, copper, tool steel H13, Inconel 625, titanium, tungsten alloy
Ceramics: alumina, carbon, natural sand, synthetic sand, silicon carbide and tungsten carbide with cobalt,
Composites: silicon carbide, boron carbide made of aluminum.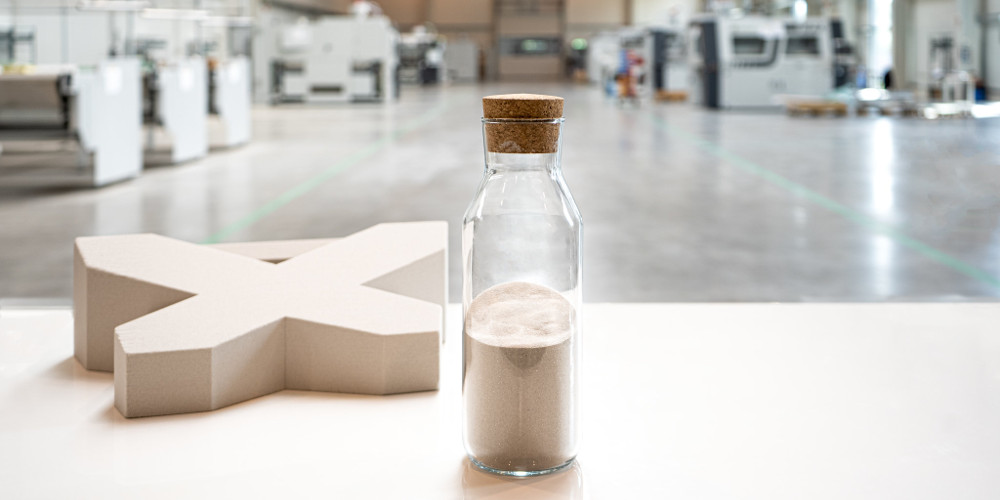 Materials in the research and development phase:
Currently, 26 materials are in the research and development phase, which are constantly being developed and improved. Among them, in addition to a number of interesting materials such as glass or molybdenum, is aluminum, in which specialists from ExOne see great potential. The possibility of rapid additive manufacturing from aluminum has a chance to affect the automotive and aviation industries, which is why engineers have developed an accelerated path for the development of this material.
The full list of qualified materials together with technical specifications is available on the manufacturer's website.
The decision to extend the ExOne database of materials proves that an open system and the ability to implement your own metallic powders is a reality and gives a wide range of possibilities for R&D departments and their industrial partners.