BICO – biomedical company founded on the foundations of CELLINK, the largest producer of 3D bioprinters in the world, has announced the acquisition of a full set of shares in Advanced BioMatrix Corp. The company's portfolio includes collagen bioinks, high-purity extracellular matrix proteins, chemically modified proteins and polysaccharides, as well as other cellular reagents and tests, sold to research institutions, pharmaceutical and biotech companies. The company has a particularly strong position in reagents and the production of high-quality collagen biotapes.
A week ago, the reorganization and rebranding of Cellink, announced in July, ended. The new-old entity simultaneously announced its sixth acquisition during the year. With the acquisition of Advanced BioMatrix for $ 15 million, BICO has automatically become a market leader in bio-ink and 3D bio-printing reagents. In the short term, this will allow for more accurate and ethical testing of drugs and cosmetics on 3D printed cell models. In the long run, it can replace, for example, skin grafts.
Advanced BioMatrix was founded in 2008 and is headquartered in San Diego, California, USA. It has a wide range of products for use in 3D printing technologies, including cell culture, cell testing and bio-printing. The company's international customer base consists mainly of leading pharmaceutical companies and research institutions. The company's products are used, among others in advanced research on new drugs or 3D bio-printed tissue models. The company, like BICO, focuses heavily on patent protection for its solutions.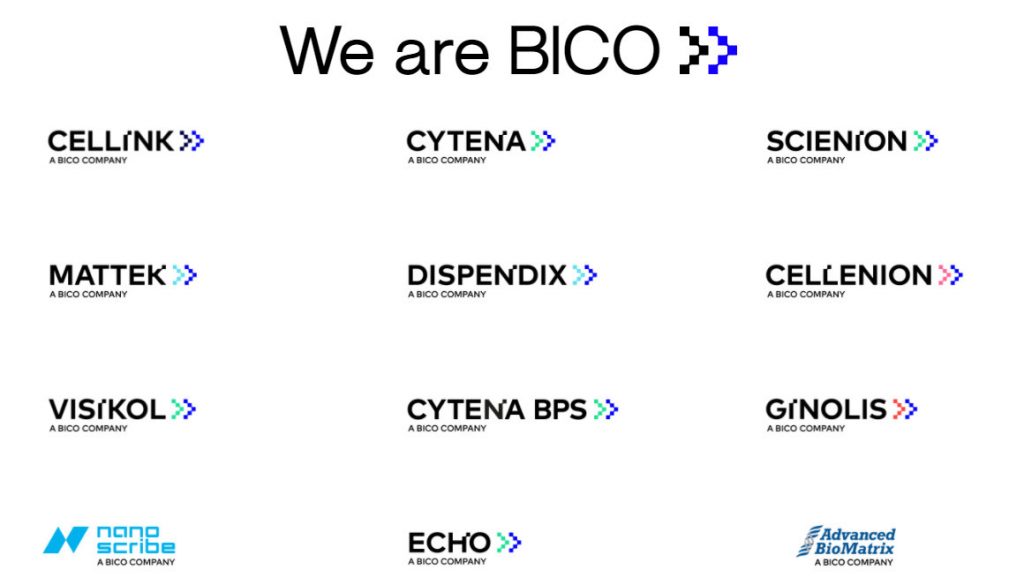 Advanced BioMatrix will remain an independent legal entity and will be managed as a subsidiary of CELLINK Bioprinting, within the overall BICO structures. The new company will be included in the Group's financial reporting from August 2021.
Source: www.bico.com