Our course is aimed at individuals, companies and educational units interested in starting a business in the field of 3D printing, who do not yet have a 3D printer. It aims to show what a 3D printer can be used for in the area of ​​small business and broadly understood education, as well as to help in choosing the most optimal equipment for work.
The course focuses on the presentation of two 3D printing technologies from light-curing resins – SLA and UV LCD. We discuss the points of view of responses in class (amateur – desktop) and advise whether and what prices?
ATTENTION! During the training, we will not teach printing on a given 3D printer – information on this topic can be found for free in numerous articles on the pages of our portal or on free YouTube videos. During this course you will learn what are the key differences between the above-mentioned types of 3D printers and you will be able to make a more informed decision when choosing your own equipment – either you will not overpay if it turns out that you need cheap, amateur equipment, or you will avoid disappointment by spending money on something that will never allow you to 3D print the things you wanted to produce.
The courses are held on-line, using the most popular remote video-conference applications:
Microsoft Teams (preferred)
Google Meet (preferred)
Zoom Meetings (preferred)
Skype
Cisco Webex Meetings
GoToMeeting.
The average duration of the course is approx. 3 hours + additional time for questions and individual consultations.
WHO IS THE TRAINING ADDRESSED TO AND WHO WILL BENEFIT FROM IT THE MOST?
people who have not had any contact with 3D printing from light-curing resins or who have quite general ideas about it
people who need a 3D printer to work – even if it is only hobby work (modeling, DIY, upgrading mechanical or electronic equipment – e.g. drones)
people who have quite specific expectations about what they will produce on 3D printers and what effects will they want to achieve in terms of material properties?
WHO IS THE TRAINING NOT ADDRESSED TO AND WILL BE BORED?
people who have had 3D printers that print from light-curing resins for some time and can handle them quite well; know what the difference between the SLA and LCD abbreviations results from and how long to rinse the printouts in isopropyl alcohol?
people who have had photopolymer 3D printers for some time and cannot cope with them; they hope that we will solve their problems with 3D printing – e.g. tearing off printouts from the work table?
people who print from specialized prosthetic or industrial resins and are quite good at it.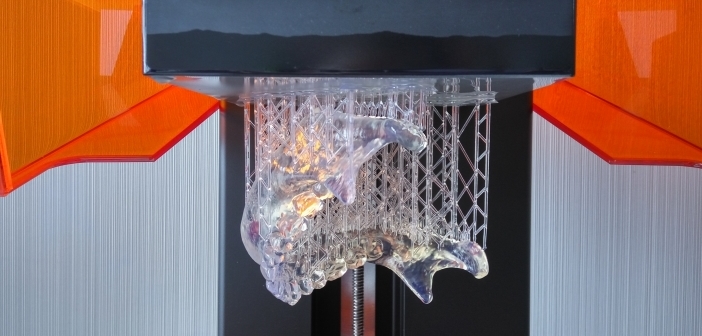 WHAT WILL YOU LEARN DURING THE TRAINING?
Is 3D printing really something you want to do (privately or professionally)?
Which 3D printer to choose (budget vs. operating costs vs. ease of use)?
How are the SLA and UVLCD methods different and what are the reasons for such large differences in prices?
What is the specifics of working with light-curing resins and are you ready for the smell of working with them?
What else do you need to buy, apart from a 3D printer and materials, in order to work with resins to give the desired effect?
TRAINING SCOPE
What is the difference between 3D printing from plastic and light-curing resins and will the knowledge gained from 3D printing from filaments be of any use? comparison of FDM / FFF and SLA / UV LCD technologies
Overview of the most popular 3D printers on the market, broken down into segments: amateur / desktop / industrial
Review of materials for 3D printing divided into technologies
Presentations of 3D printers: Anycubic Photon, Zortrax Inkspire, Formlabs Form 2 – description of the most important features and differences
Software presentations: Photon Workshop, Z-SUITE, PreForm – description of the most important features and differences
Specificity of work with each of the above-mentioned 3D printers
Post-processing – work with a washer and UV imagesetter.
HARDWARE REQUIREMENTS
any computer working in the Windows 10 environment, with min. 2 GB of RAM
video camera and microphone for communication
one of the above-mentioned platforms for on-line teleconferences installed (selection to be agreed)
Free Microsoft 3D Builder installed (download).
PRICES:
54,95 USD
44,95 EUR
the price applies to groups of up to 4 people; above the limit: an additional 50% of the amount
100% prepayment
we always issue a VAT invoice (also for natural persons).
SIGN UP: