Stratasys today introduced its latest 3D printer in its growing portfolio of dental solutions – the Stratasys Origin One Dental. The device is the second 3D printer to go on sale under the Stratasys banner, following the acquisition of Origin in December 2020. The new 3D printer, along with the recently unveiled Stratasys J5 DentaJet, provide dental laboratories with comprehensive additive manufacturing solutions to meet the needs of a growing number of dental customers .
Over the past few years, the demand for prosthetic solutions has grown significantly, driven by several trends – including the digitization of dental processes and the demand for cosmetic dentistry. These trends, combined with the consolidation of dental laboratories into production centers, ensure that dental laboratories employ manufacturing solutions optimized for speed, quality and efficiency while remaining reliable and scalable.
Stratasys Origin One Dental uses P3 technology – Programmable PhotoPolymerization based on a 4K LCD screen and UV backlight. The working area of ​​the device is 192 x 108 x 370 mm. A 3D printer allows you to use materials from external suppliers.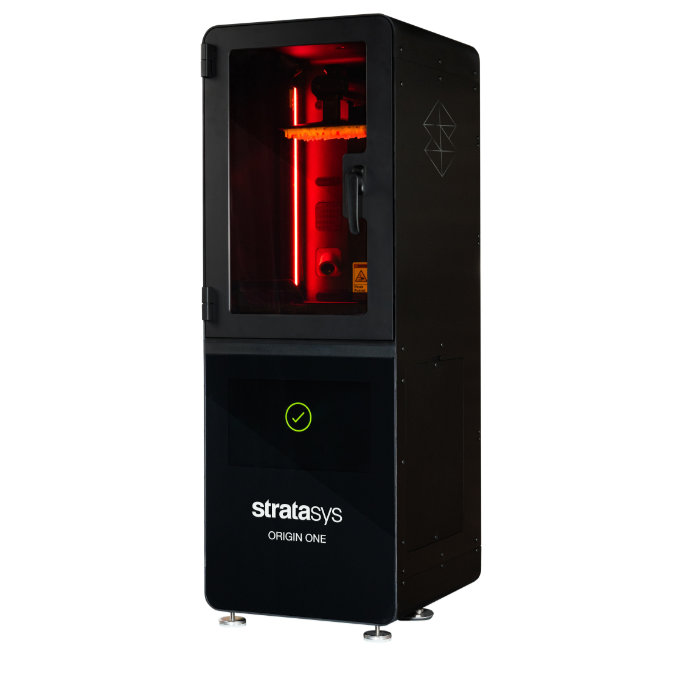 In March 2021, Stratasys launched the J5 DentaJet, the only multi-material dental 3D printer capable of printing mixed dental parts on a single printing tray without sacrificing accuracy. Based on PolyJet technology, J5 DentaJet can also create multi-colored, realistic case presentations. The 3D printer is ideal for printing large batches, especially when printing mixed trays of parts overnight or unattended. Together, both 3D printers give dental customers the opportunity to streamline their processes while increasing production to meet the demands of the dental industry.
Source: Stratasys press release