In the current situation, when the transport of goods is not as easy as it was a few months ago, the speed and possibility of "on-demand" production is a huge advantage for 3D printing. The flexibility of additive manufacturing was also used by a research team from Czech Institute of Informatics, Robotics, and Cybernetics – part of Czech Technical University in Prague. They created their own prototype of protective mask – CIIRC RP95, which is a response to the COVID-19 virus pandemic.
The team's goal is to create a model that will be published, widespread worldwide, and produced on the basis of distributed manufacturing. The ability to produce on demand, where the item is needed, eliminates the need for transport and reduces waiting time for it.
Specialists from the Czech Republic are currently at the stage of last prototype corrections before they are available for production. A team of 10, led by Dr Pavel Burget (Head of Testbed for Industry 4.0 CIIRC CTU), Eng. Alexandr Lazarov (3D Lab, Testbed for Industry 4.0 CIIRC CTU) and Dr Vít Dočkal (Ph.D., Head of Project Management Office CIIRC CTU), decided to use MJF 3D printing technology using the HP Multijet Fusion 4200 3D printer. Earlier they also worked on a Stratasys Polyjet J750 3D printer, however, according to tests, a much more efficient way of creating experimental Membrane covers turned out to be casting from silicone.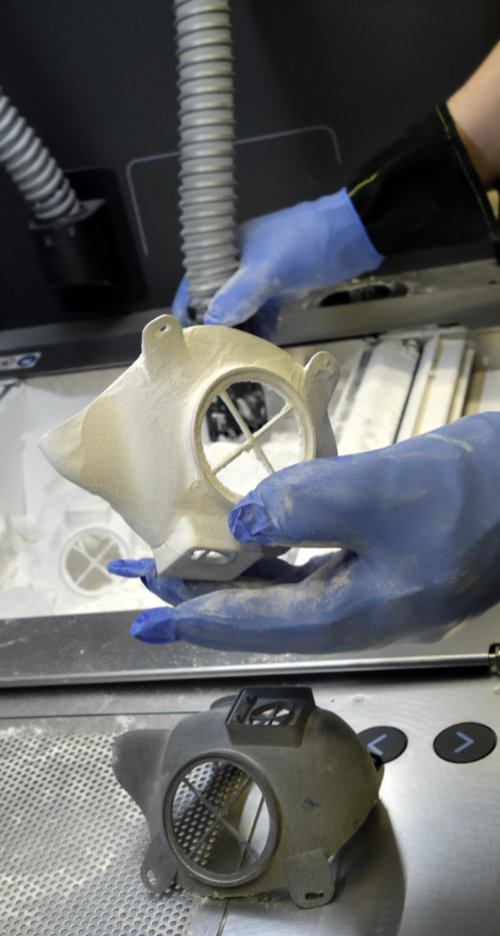 The final model will be optimized for 3D manufacturing using HP 3D printers – HP Multijet Fusion 540 and 4200 and 5200. Professional devices, proposed by the team, guarantee the implementation of components with optimal properties, such as flexibility, low weight, and biocompatibility. The specialist also specifies that the method of sintering polyamide powders – in contrast to FFF / FDM technology, allows the formation of a compact structure, impermeable to viruses and microorganisms.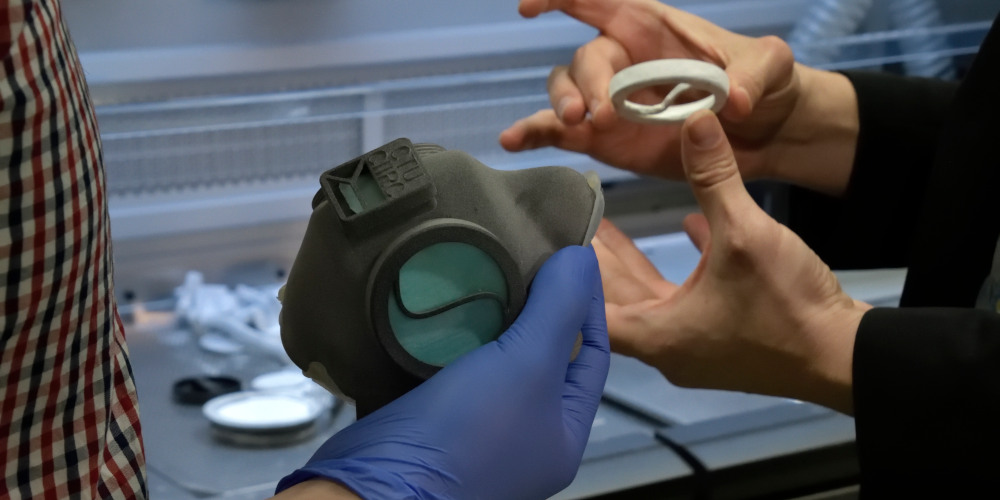 What is the planned production efficiency? It is estimated that one device will be able to print 70-100 pieces per day, but the team is constantly working on optimizing the process to increase efficiency. At the same time, the team wants to deal with the possibility of production through injection molding to increase production capacity – but this is just the next step in the development of this project. It should be remembered that masks can be used many times after filter replacement and disinfection.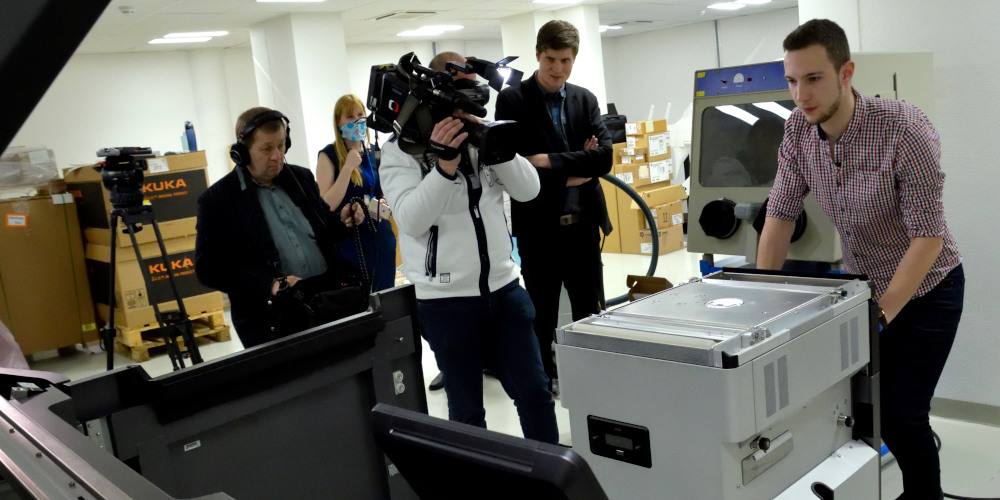 Scientists say that their design is not intended for use on home 3D printers, because they care about creating a safe and certified product that complies with international standards (including EN 149: 2001). At the same time, they want to establish cooperation with enterprises and universities from around the world who have experience with MJF (or similar) technologies.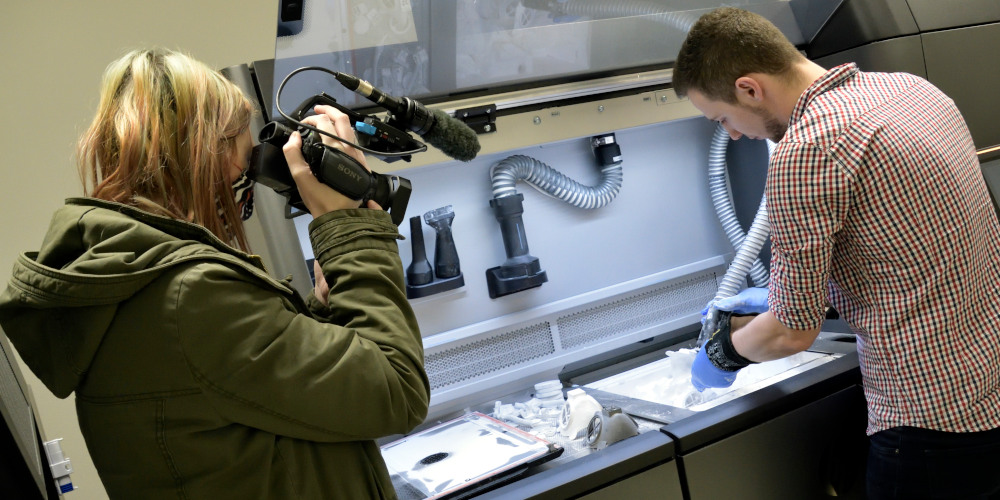 The research team ensure that their project will be ready to start additive production by the end of the week. At the same time, they are looking for partners with whom they could contact for the purpose of cooperation. Companies and research centers from around the world can join the project (they have MJF technology or similar) by applying by email.
Photos by: CIIRC CTU – Roman Sejkot