HBOT 3D F300 is one of the most popular Polish designs of 3D printers type FDM / FFF, which dates back to 2013. From the very beginning, the device stood out from the others with a large working area of ​​30 cm in the XYZ axes and a closed chamber, typical for industrial-grade machines. Today, we will take a closer look at the technical parameters of the device and the types of applications that can be successfully implemented with HBOT 3D printer…
The device was developed by the Wroclaw 3D Printers company, which a year ago merged with another leading Polish manufacturer from Wroclaw – ZMorph. It is dedicated to work with technical materials and adapted to continuous operation, lasting up to several dozen hours. The working platform is made of borosilicate glass and heated to a maximum temperature of 120°C. The print head can reach 260°C. Print nozzles are replaceable – the standard diameter of 0.4 mm can easily be replaced with 0.2 mm, 0.6 mm, 0.8 mm, or 1.0 mm. Thanks to this, users can decide whether to print small, but very precise details on a 0.05 mm layer, or switch to fast production of printed parts on a 0.7 mm layer.
The 3D printer is controlled by HBOT's proprietary electronics – Sunbeam 3.0, which is also the first electronics for 3D printers designed and manufactured in Poland. Operation is via a color touch panel and SD card or USB cable. Dedicated software for preparing files for 3D printing is the popular Simplify 3D program.
TECHNICAL SPECIFICATION OF 3D PRINTER:
technology: FDM / FFF
working chamber: closed with forced ventilation
working area: 300 x 300 x 300 mm
working platform: heated with borosilicate glass
maximum working platform temperature: 120 ° C
maximum head temperature: 260 ° C
automatic calibration of the working platform
nozzle diameters: 0.2 mm, 0.4 mm, 0.6 mm, 0.8 mm, 1.0 mm
height of a single layer: 0.05 mm – 0.70 mm
minimum wall thickness: 0.4 mm
print accuracy X / Y / Z: +/- 0.1 mm
head positioning accuracy: 0.05 mm
device dimensions: 540 mm x 570 mm x 820 mm.
What can be achieved with HBOT 3D F300? Here are some examples of using the device in areas such as automotive, technical education and the arms industry.
SPARE PARTS FOR A CULT CAR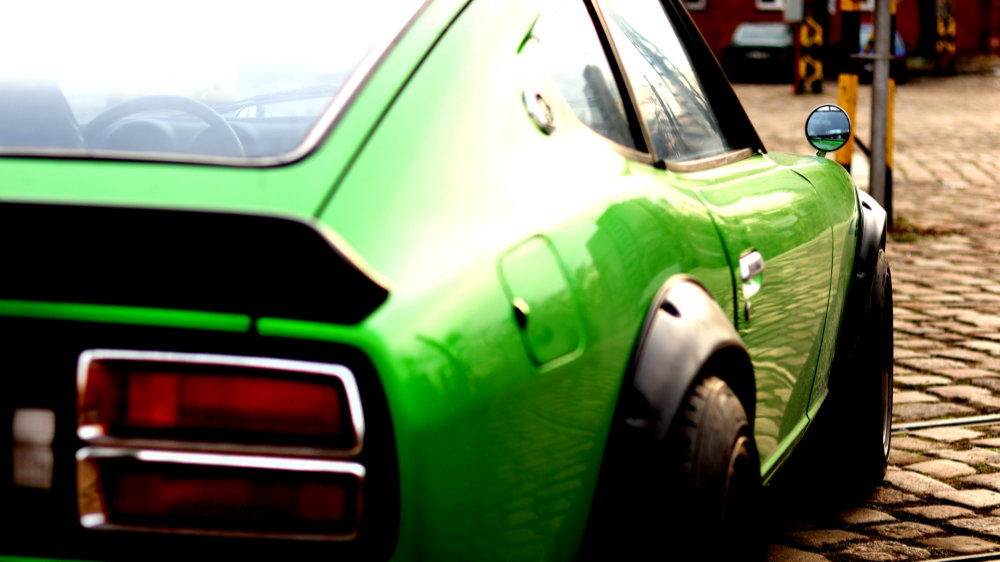 In the 1960s, Nissan had a series of iconic cars that included models such as the Bluebird sedan and the Datsun 280Z model that breaks the patterns. The latter was produced only for three years: 1975-1978. Today, this car is an extremely rare sight on the roads, because it has to be imported from Japan or the USA, and spare parts are available only in the USA. Their price is high – customs and shipping costs must be added to them.
To renew the historic Datsun 380Z, its owner decided to use 3D printing technology. The car had to replace body parts or plastic parts inside the car. Elements that could be made of plastics were printed using HBOT 3D F300.
The parts that were in the engine compartment (fuse holder, washer fluid container holder) were made of ASA-X, a material with high strength and high temperature resistance. The handles that did not require such durable materials (fuse holder, bonnet opening handle) were made of PC-ABS, and the inspection hole plugs in the floor were made of flexible TPU material.
STEERING WHEEL IN STUDENT SPORTS BOLID
Another example of using the HBOT 3D printer in the broadly understood automotive field concerns the car created by the PWR Racing Team from the Wrocław University of Technology. One of the elements made in 3D printing technology is the steering wheel. Thanks to the ability to print any shape, it has acquired an ergonomic shape, which translates into driving comfort and track times.
Ultimately, the steering wheel had to be made of carbon fiber, using special milled forms, which is why all corrections were made on prints from a 3D printer. Each subsequent model has been tested to verify the final shape of the steering wheel. To make the RT09, prototypes and final parts (such as electronic circuit board housings) printed on a 3D HBOT 3D F300 printer were used.
RAPID PROTOTYPING IN INDUSTRY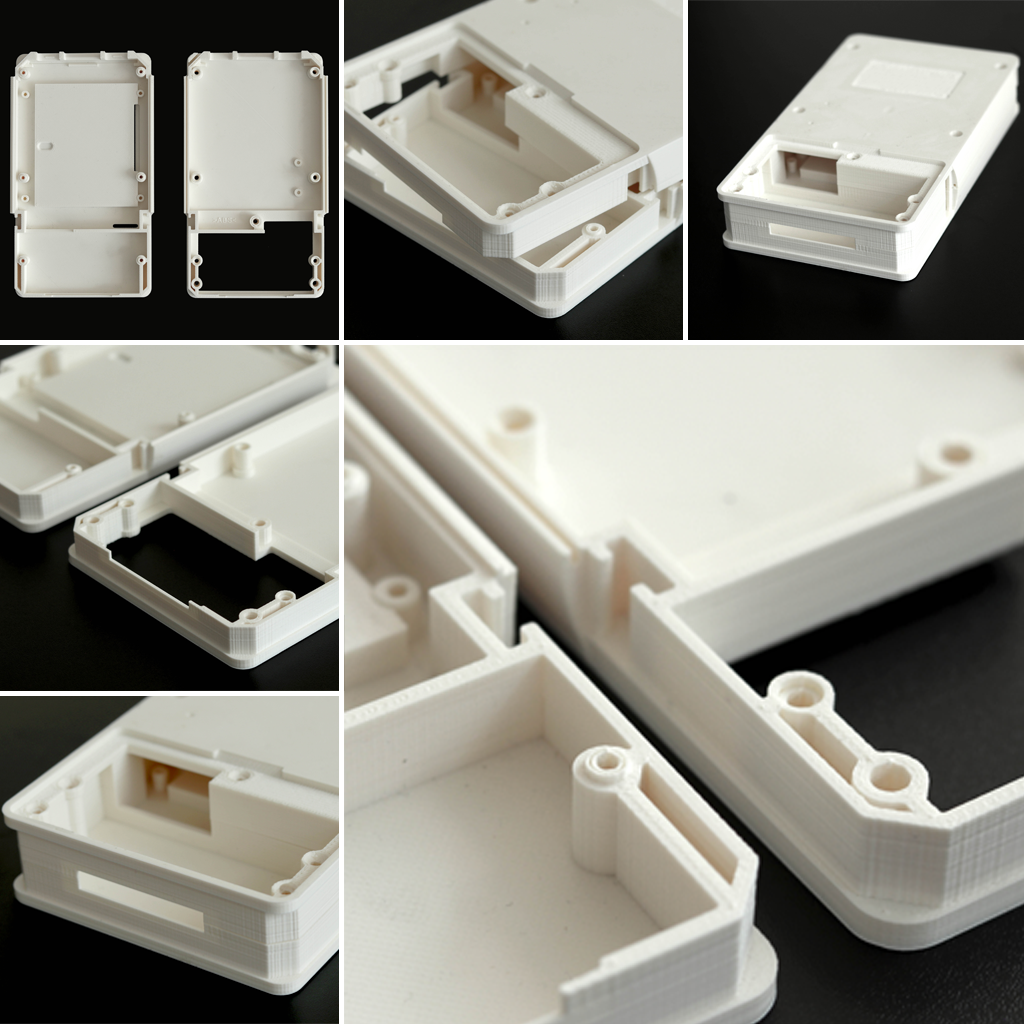 3City Electronics has in its laboratories an EMC test chamber, network laboratory, milling machines and 3D printers HBOT F300. The 3D printers print various equipment elements: handles, bracket mounts, finishing elements and models of designed devices. For prototyping, it mainly uses PLA and ASA-X materials, which are resistant to weather conditions, UV radiation, and show good layer adhesion, and their processing is relatively simple.
MILITARY INDUSTRY AND WEAPON PROTOTYPING
HBOT 3D F300 also finds itself in the defense industry. The ZM Tarnów company, which is a supplier of military equipment, uses product innovations and focuses on new design and production solutions. An example would be the SKW rifle whose prototype elements were printed – initially they were made of metal, although each modification required the production of another expensive model, the implementation of which was also time-consuming. The use of the HBOT 3D F300 printer in the prototyping process has significantly reduced costs and design time has been reduced by half.