At the beginning of March this year Grupa Azoty S.A. – one of the largest chemical concerns in Europe, announced its entry into the 3D printing industry presenting its proprietary line of thermoplastic materials used in FDM / FFF technology. Filaments are offered under the Tarfuse brand and divided into three segments: basic (mass), technical and special. Now the concern is launching its own online store where everyone can purchase any material individually and become familiar with the offer of other products offered by Grupa Azoty.
At the moment, you can buy filaments based on PLA, ABS and PA6 polyamide, occurring in different grades and having different properties (e.g. doped with carbon fiber). The materials are also available in a wide range of colors. In addition to 3D printing materials, the store's offer also includes other products and services included in the new technologies segment developed by the Azoty Group: Tohumus, i.e. humic acids and vacuum coating with metals and non-metals – physical technology of PVD gas phase deposition combined with plasma technology and CVD.
It is also worth emphasizing that at the 3D Printing Materials Center at Azoty Group in Tarnów, research is also ongoing to develop specialized polymer powders for 3D printing in SLS technology.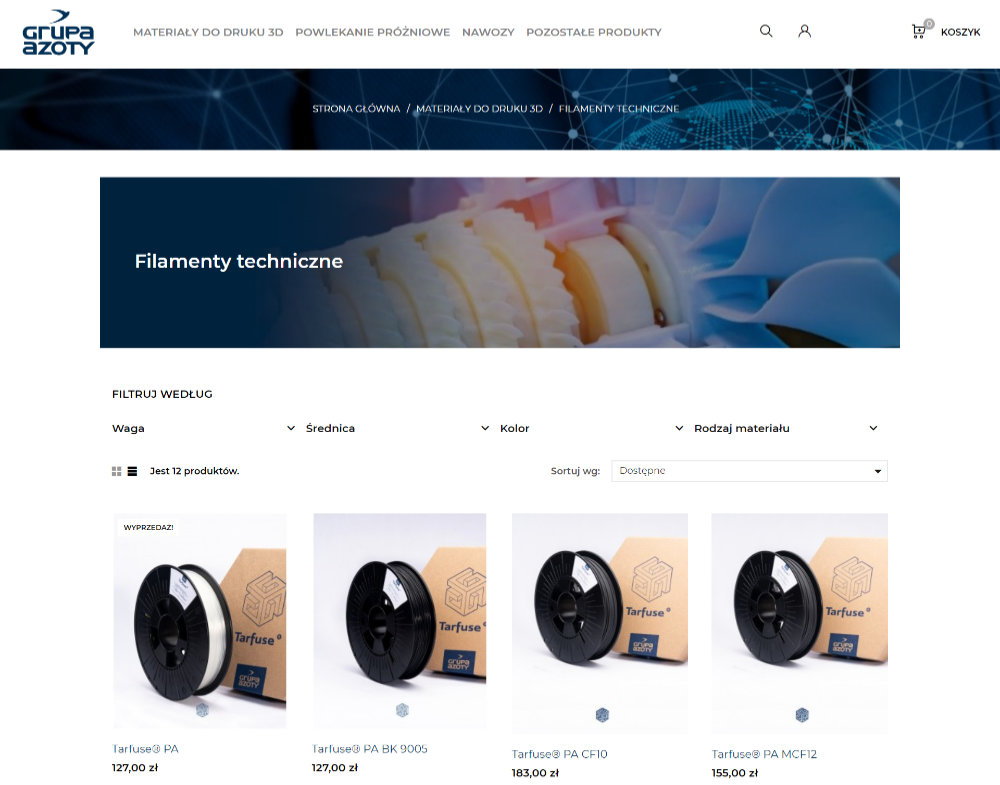 All filaments offered by the Azoty Group are 100% Polish products. This has a special dimension in the context of polyamide plastics, as the Polish group is one
from the largest PA6 producers and suppliers in Europe – the same from the very beginning of the filament manufacturing process we are dealing with a completely Polish product.