Formlabs – a leading manufacturer of desktop 3D printers, offers three lines of devices – the first two, Form 3 and Form 3L, use the SLA method, i.e. curing photosensitive resins with UV beam, and the third – Fuse 1, works in SLS technology, i.e. selective sintering of polyamide powders with a laser. Regardless of that, it manufactures and sells proprietary post-processing equipment – washers and UV curing stations for resin prints and stations for depowdering polyamide. Today, the company presented two new devices of this type, designed to work with the largest photopolymer 3D printer – Form 3L.
Form 3 has a large working area of ​​335 x 200 x 300 mm for a resin 3D printer. It allows you to produce a large number of small 3D prints in one production process, or single, but very large in terms of dimensions. Until now, it was associated with a certain problem – large parts closing in at least one of the largest marginal dimensions of the 3D printer's working area, were problematic in the bath in isopropyl alcohol or additional UV irradiation in the platesetter.
The company's flagship post-processing devices – Form Wash and Form Cure were optimized for the manufacturer's smaller 3D printers. Now Formlabs has decided to fix it by presenting their refreshed and enlarged versions – Form Wash L and Form Cure L. They will easily accommodate larger prints made on Form 3L (and its version dedicated to dental prints – Form 3BL). The company believes that the new equipment will enable customers to streamline their large-part manufacturing processes and increase throughput.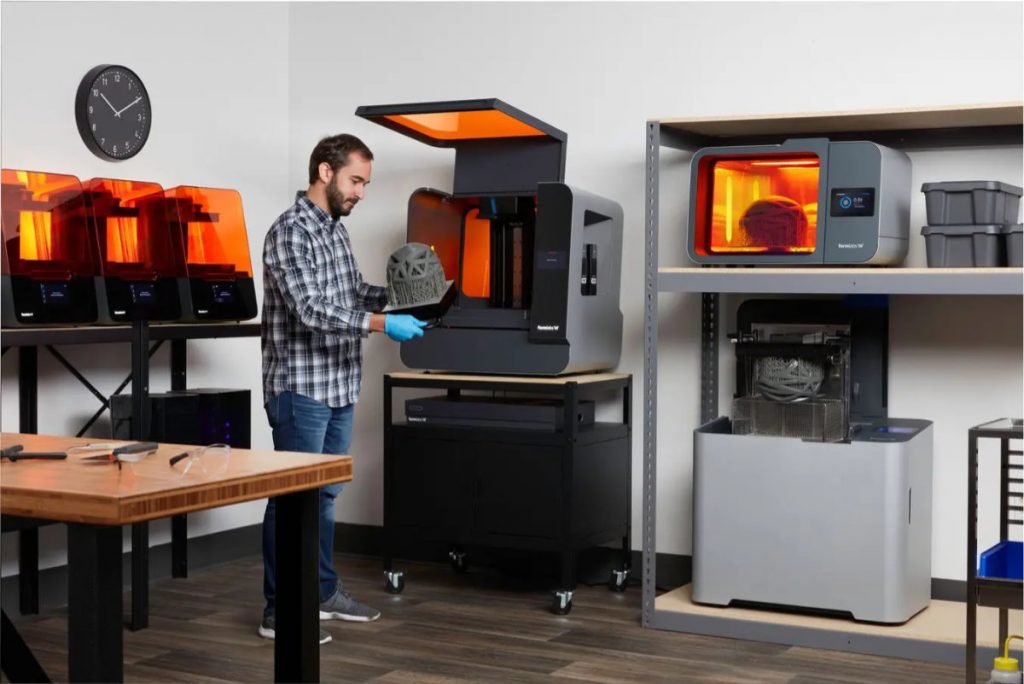 It is possible that operators of smaller Form 3 machines may also be interested in the new Form Wash L and Form Cure L stations – 3D prints from these printers can be placed in a single Form Wash L and Form Cure L and processed in parallel.
Formlabs said the new L models will be available early next year, but can be ordered today. Both devices currently cost $ 2999.
Source: Formlabs press materials