The German company DyeMansion, specializing in the production of post-processing devices for additive technologies, has introduced new functionality for its devices and announced the premiere of a new system. The company introduced the possibility of working with Lubrizol ESTANE 3D thermoplastic polyurethane (TPU) by tuning its proprietary VaporFuse Surface technology. In turn, this autumn at Formnext 2022, it intends to present a solution that will be able to finish prints made of polypropylene (PP) called Powerfuse S PP.
Preparations for the introduction of the new solution are already in full swing. DyeMansion is currently qualifying customers for the pilot phase. According to market experts who saw the first parts machined with the new solution, the technology used in Powerfuse S PP reaches a surface quality standard suitable for industrial applications. Steam polishing improves the mechanical properties of polypropylene parts, resulting in sealed, washable surfaces that visually and functionally match injection molded parts – paving the way for completely new applications.
The technical specifications of the Powerfuse S PP are almost identical to the current version of the Powerfuse S. DyeMansion has specially developed a solvent for PP materials that is bio-based and sustainable. The new solvent has already been successfully tested with all commercially available PP materials from HP, BASF, EOS, ALM, Prodways, AM Polymers and Covestro.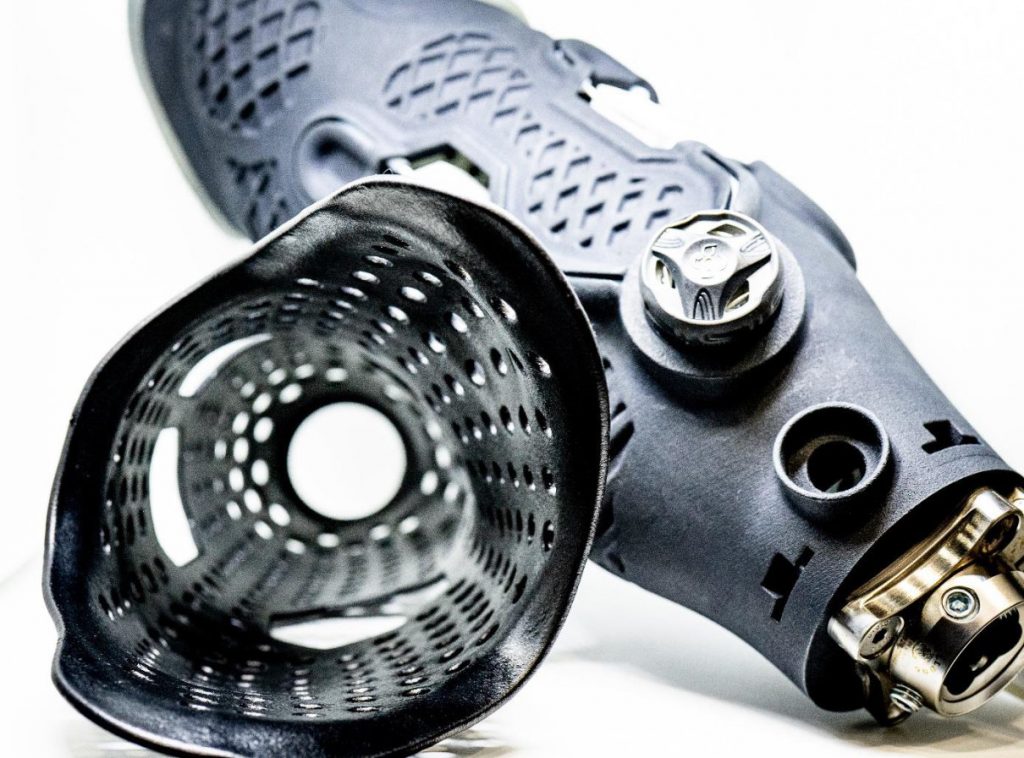 Another big step for VaporFuse Surfacing is compatibility with Lubrizol's ESTANE 3D TPU. This material is abrasion-resistant and has high mechanical properties that make traditional steam polishing difficult. DyeMansion was able to create a new program for its Powerfuse S system – designed specifically for this type of TPU. The new program adds another TPU to the Powerfuse material portfolio, in addition to existing TPU materials provided by BASF.
A completely new process is now available and surface roughness is reduced to a minimum. As a result, they are ready for use in areas such as orthoses or automotive applications.
Source: www.dyemansion.com
Photos: www.dyemansion.com (press materials / all rights reserved)