As part of the fight against the epidemic, many companies shared virtual 3D printing models aimed at reducing the number of COVID-19 cases. These were mainly protective masks and elements that reduced the need to touch the surfaces from which the virus could be transferred, like elements that allowed opening the door without having to use your hand.
Three Swiss companies from the 3D printing industry have developed a new solution – a 3D model, which is to help in the safe removal of disposable nitrile gloves. Now personal protective equipment has become the domain of not only hospitals, but almost all public places – streets, restaurants or hair salons. It is therefore important not only to remember to wear disposable gloves but also to take them off safely.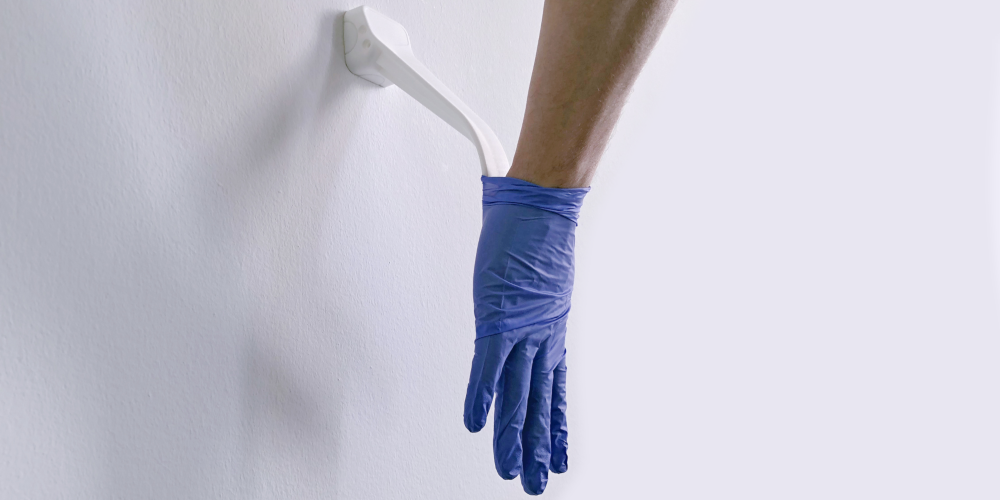 The developed 3D model has the form of a tongue pointing down (originally, the length of the model is 26 cm) and resembles a shoe spoon in its shape. The creators described exactly how to use it – to remove the glove, put the wrist to the bottom of the element, hook the end of the glove cuff and pull the hand up. The glove will slide down and fall into the trash can. It is important not to touch the outside of the glove.
The element has three types of fixing – on the wall and on a vertical or horizontal cylindrical element with a diameter of 2.5 cm (e.g. handrails). The creators recommend that the print be mounted 60-80 centimeters above the ground and set a waste bin directly underneath. The structure consists of three elements – the set differs depending on the method of attachment used.
The authors make their project publicly available. You can do it yourself or order a 3D print in SLS technology, created by Swiss companies. The creators in their work used the EOS device, thanks to which they created polyamide elements suitable for disinfection. They emphasize that when making a printout you should also remember about its frequent decontamination.
Source: atoll.cc