Rosti Poland is a global leader in production services using the injection method. The company belongs to the Swedish group Nordstjernan. Rosti Poland, which deals with the design and production of household appliances, consumer electronics, machinery and car parts has opened an Innovation Center in Bialystok.
The laboratory has been equipped with advanced production machines, including the Stratasys Object 350 Connex3 3D ​​printer, supplied by CadXpert, 3D GOM Atos 5 scanner, 3D FDM printer and injection molding machines with clamping force from 6 to 1300 tons. Modern programming solutions have also been used – before starting each production, each model must be subjected to injection molding tests using special Moldflow software.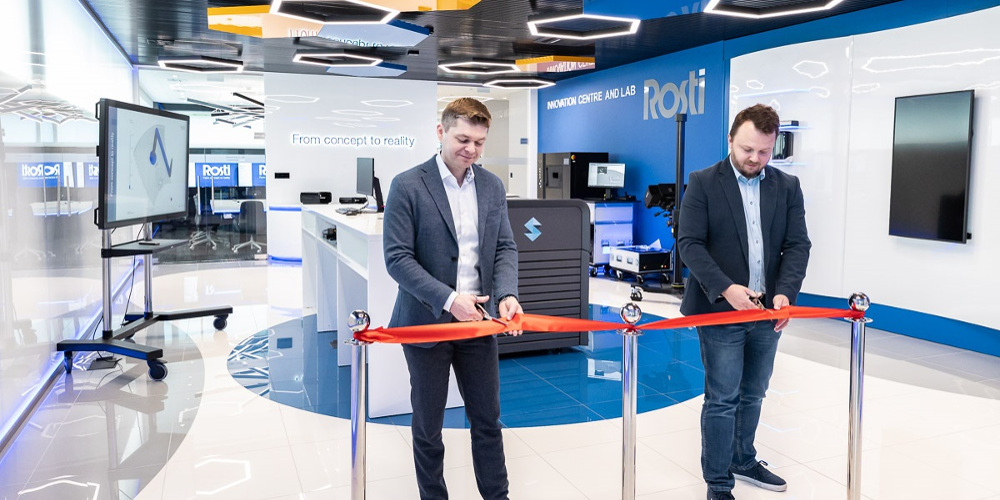 Within the newly created facility, it will be possible to design, produce and test the project under the supervision of specialists in just 72 hours. According to the head of the R&D department of Rosti Poland, Wojciech Dziegielewski, it is enough for the client to have an idea for his project, and specialists from Rosti Poland will transform it into a real product.
An important element of introducing a product to the market is prototyping. At the Innovation Center, this is possible using a technologically advanced 3D printer Stratasys Objet 350 Connex3. It uses multi-material PolyJet technology. This method allows you to get prints of different transparency, colors and hardness. The machine can print from transparent, rubber-like resins, simulating polypropylene, resistant to high temperatures and high-impact materials.
The Stratasys Objet 350 Connex3 3D ​​printer allows for high-precision components and a smooth surface finish – the thickness of the layer is only 16 micrometers. Thanks to it, functional prototypes and injection molds can be created, thanks to which it will be possible to validate and test the project before it is launched on the market.
MULTI-MATERIAL POLYJET TECHNOLOGY
The use of PolyJet technology allows obtaining many objects with different properties on one work table, size 342 x 342 x 200 mm. While in other technologies, printing is usually made from one material, it is possible to obtain prints made from 82 different resins on a Connex3 3D ​​printer.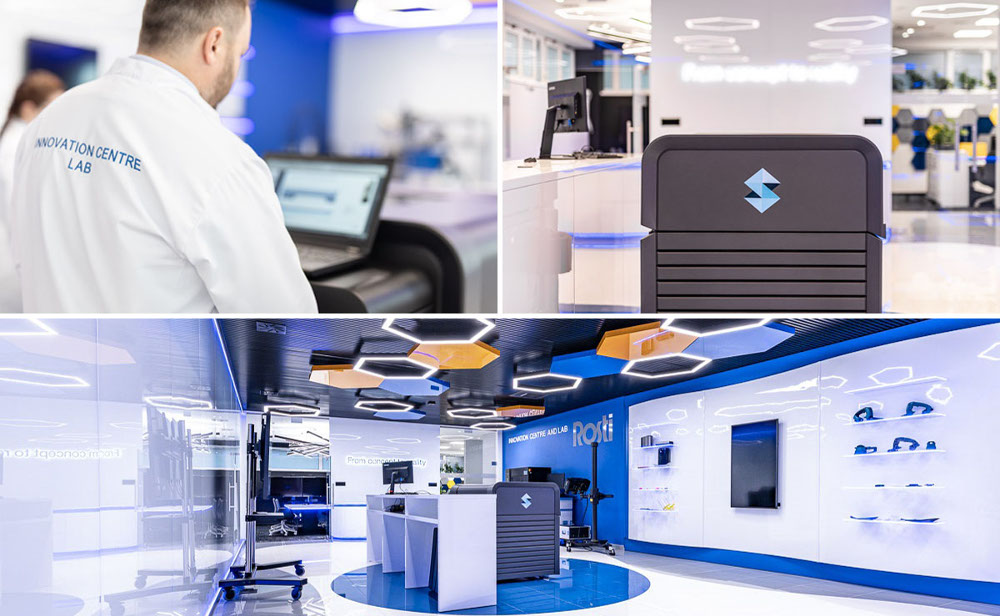 Thanks to the Digital Material method, it is also possible to mix two or more resins together. This results in over 1000 material combinations. Different types of materials can be combined not only in one process, but also within one model. The advanced PolyJet technology used in Connex3 3D ​​printers allows you to create high-quality components in a relatively short time.
In the new Innovation Center in Bialystok it will be possible to implement your project in just 3 days, using advanced additive technologies and the help of specialists. The Objet 350 Connex3 3D ​​printer allows for high-quality prints using a wide range of materials that can be combined into one printout. CadXpert, the official distributor of Stratasys 3D printers in Poland, took care of the delivery and commissioning of the Stratasys Objet Connex3 3D ​​printer.