Arris Composities, a start-up founded in 2017 that deals with additive manufacturing technology from continuous carbon fiber materials, has raised $48.5 million in B series funding to promote its solutions in Southeast Asia and the United States. So far, as part of two investment rounds, Arris has already raised $58.5 million. Are we dealing with a worthy successor to Carbon 3D?
Interest in additive technologies that allow production from materials enriched with continuous carbon fiber is still growing. Recently, $4.3 million was acquired by 9T Lab, a Swiss manufacturer of 3D printers for carbon fiber materials. Earlier, BASF and Essentium started producing 3D printed carbon fiber reinforced dentures.
As with Carbon 3D, Arris Composities is beginning to attract influential people from the 3D printing industry. The company's management board will soon be joined by former Autodesk CEO Carl Bass, who was previously involved in the collaboration of Formlabs, one of the first unicorns in the 3D printing industry.
Arris Composities is a young company that is aware of the immense challenges it faces. They realize that the priority is the ability to scale production from composite materials for the aviation and automotive industries. The next step in the company's development is entering the consumer electronics market, using the possibilities of additive manufacturing technology. According to Greg Papadopoulos, a representative of the investment fund, mass additive production of composites is a promising alternative to standard production methods for many industries.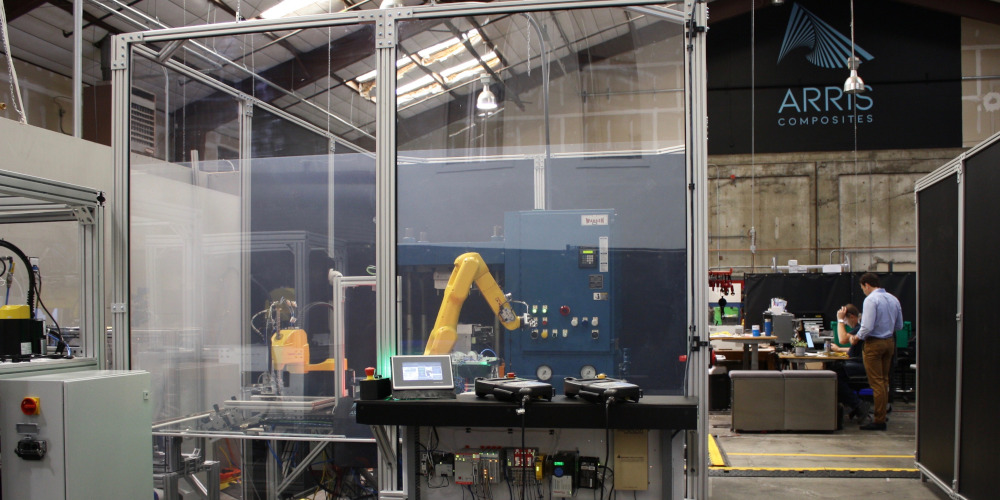 The technology developed by Arris combines the method of additive manufacturing and high-speed compression molding for the efficient production of composite components. The technology integrates the advantages of continuous fiber 3D printing technology with low costs and fast production rates, characteristic of forming technology.
Manufacturers use a robotic arm to add layers of carbon fiber embedded in the resin in an additive form, which are then fixed under pressure and high temperature. As they say, forming fibers in this way means that the process can be carried out at high speeds, which allows it to be used in mass production.
Papadopoulos says that the investment decision is due both to the complexity of their production method, but also to the intense interest and enthusiasm of major brands in the consumer, automotive or aviation industries.
The invested funds resulted in a plan to expand into new markets by opening a new production plant in Taiwan and expanding existing production plants in the USA.
Source: www.centrumdruku3d.pl