Sinterit – the polish manufacturer of desktop 3D printers working in SLS technology, is opening a new production plant in their home city Krakow, Poland. Thanks to the new complex and equipment, the company will be able to increase the production capacity of 3D printing systems up to three times.
After five years of operation, Sinterit decided to increase production efficiency, creating a facility that will allow them to maintain the pace of intensive development. It is also a response to the growing popularity of solutions from the Krakow manufacturer.
The company believes that new possibilities for scaling production give a great opportunity to implement a new, more aggressive production and product development plan. The new production center is located far from the city center, in the local industrial zone. The location is not accidental – thanks to the close proximity to the Krakow logistics center, shipping products and organizing customer training will be much easier.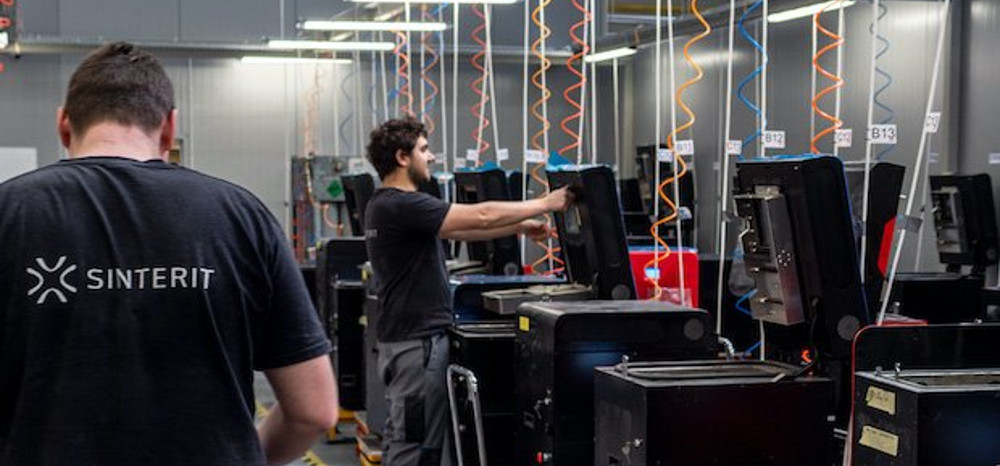 Currently, the manufacturer's offer includes two devices – Lisa and Lisa Pro, which are a transfer of the quality of industrial machines working in SLA technology to the design of the desktop device. In addition, the company offers peripheral devices, such as sandblasting machines for printing and screening of unbaked powder, as well as a portfolio of six compatible materials, including PA 12, PA 11 and TPE. Users of the technology include representatives of the automotive, medical and fashion industries.
Maxime Polesello, CEO of Sinterit, emphasizes that the production plant has been designed to optimize production processes. The complex is completely adapted to the requirements that must be met by 3D printer manufacturers and includes the entire equipment production chain from warehouse to assembly and testing areas. It is also adapted to carry out research and development works and creating the concept of new products.
Polesello also emphasizes the importance of office space, which enables professionals to receive and train partners to continue developing their company's mission and increase both awareness and access to additive technologies.
Source: www.centrumdruku3d.pl