Not long ago, the concept of widespread use of unmanned aerial vehicles seemed to be a distant future. Currently, the use of drones is no longer limited to military applications. Their potential is used by both individual users and enterprises – in rescue, surveying, construction, entertainment and logistics. Although drones are commonly associated with flying, more and more companies are beginning to specialize in creating underwater versions that withstand the hardships of underwater exploration. Both air and underwater drones are evolving thanks to the use of 3D printing in the product development process and the production of ready-made elements.
The expansion of additive technologies allows to increase the area of ​​applications of unmanned ships, which can be adapted, modified and improved in almost any way.
Drone production on demand
Avular, a Dutch company that designs mobile robotics, has been using 3D printing for several years to improve product development and the engineering cycle. Using HP Multi Jet Fusion 3D technology, it produces non-standard drone parts that meet the necessary technical requirements, offering them to their customers "on demand".
The decision to use HP MJF resulted from the desire to produce strong and light, functional parts in full color from PA 12 material, which can only be obtained in this technology. Without the need to dye printouts, the production of custom components is also much faster than when using other 3D printing technologies, not to mention CNC machining or injection molding. Thanks to the implementation of HP Multi Jet Fusion technology for production, Avular can offer customers parts of drones by producing them in small series or individually, at a much lower cost and in a shorter time – the order processing process takes only a week.
Complex geometries and increasing production scale
DroneSeeds, through Sculpteo – an HP partner and member of the Digital Manufacturing Network, produced a fleet of drones used to revitalize areas devastated by fires. By using Multi Jet Fusion technology and printing in PA 11 and PA12 materials, DroneSeeds created complex drone parts, finding an alternative to injection molding. 350 parts were needed for the entire fleet, which were optimized to achieve the perfect balance between strength and weight.
Generative Design
Sigma Ingegneria, an Italian company specializing in industrial, aerospace, defense and research applications, is working on a Helyx pilot project that uses HP Multi Jet Fusion 3D printing technology. It explores the boundaries of generative design by creating a 3D printed, lightweight racing quadcopter, with a first-person view (FPV), created to ensure freedom of flight, agility and maximum speed.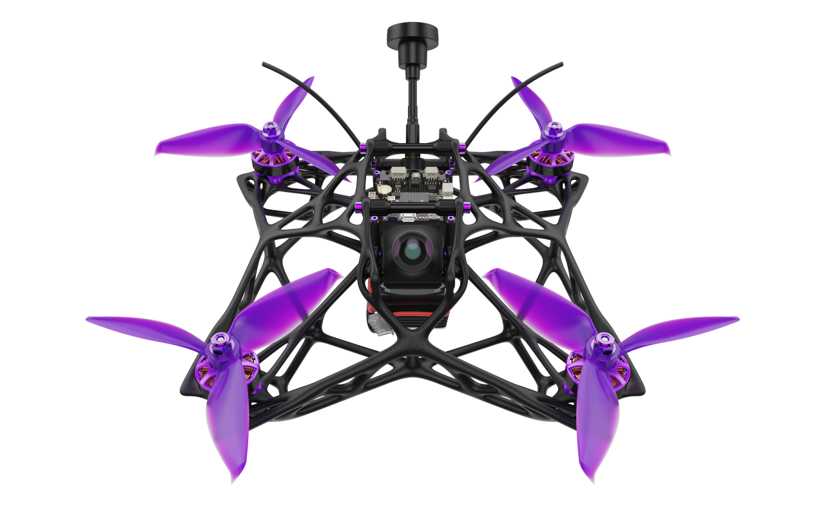 The drone chassis, which was designed in the Autodesk Generative Design Beta program (later integrated with Fusion 360) – has dimensions of 20 x 20 x 10 cm, a total weight of 87.5 g and finally registered maximum speed of 208 km / h.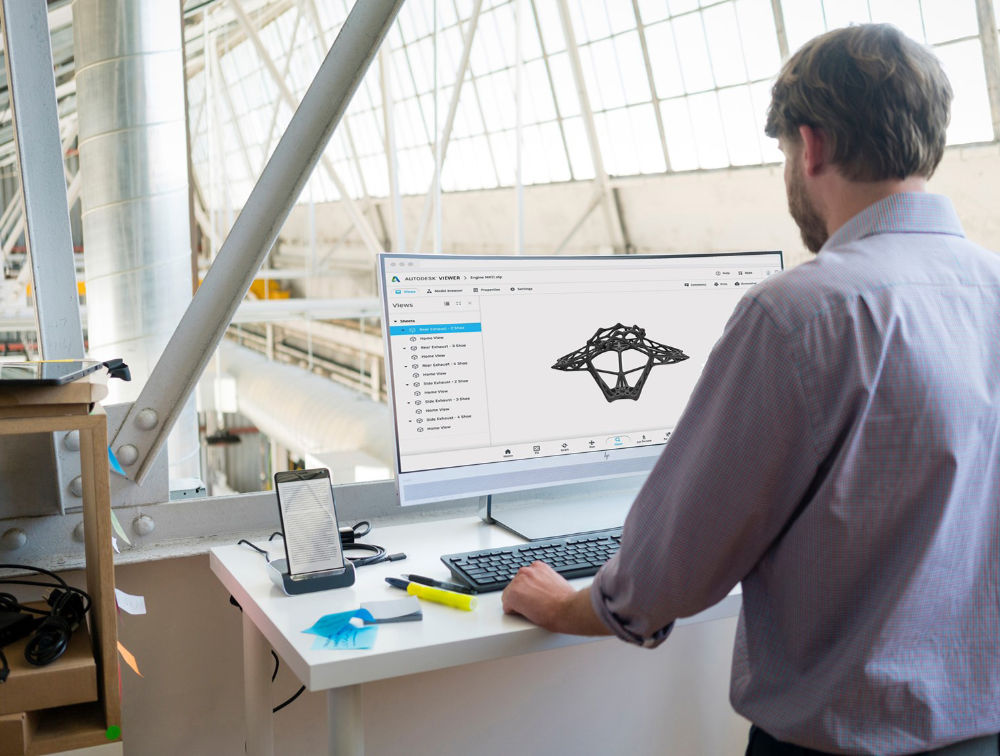 Made from PA 11 and printed in HP MJF 3D technology, the model managed to reduce air resistance, reduce weight and achieve extreme acceleration and a durable, impact-resistant construction, which confirms the advantages of combining innovative technologies such as 3D printing and generative design in custom production, mechanical components.
HP3D.pl – the distributor of HP Multi Jet Fusion technology in Poland, points out that the increase in interest in drones and the ability to customize them to specific user needs is largely associated with the development of high quality 3D printing services on demand. Both Avular and DroneSeeds could fulfill their orders using the HP Digital Manufacturing Network, which allows entrepreneurs to produce cost-effectively in less than 1000 units in a very short time.