The Swiss company Barry Callebaut is one of the largest cocoa processors and chocolate producers in the world. Many years of experience and a wide range of knowledge about products made of cocoa mass made the company taking things to the next step and becoming the first in the world to present the possibility of ordering chocolate 3D prints.
Custom chocolate 3D printing service is provided under the company's global brand – Mona Lisa. The use of additive technology allows the creation of chocolate elements with relatively complex shapes, determined according to individual customer requirements. Personalization of 3D printed shapes is the biggest advantage over mass-produced elements available in the offerings of companies dealing with edible decorative elements.
As Pablo Perversi, head of Barry Callebaut, emphasizes, innovation is an integral part of the company's development. The possibility of efficient additive production while maintaining a look reminiscent of manual finishing is an opportunity to strengthen the company's position in the global market and maintain its position at the forefront.
Jordi Roca – one of the world's most honored confectioners, says that innovation in the approach to working with chocolate will surprise consumers with precision and previously unattainable, high-quality shapes. For the company, this means a significant increase in the efficiency of manufacturing processes, reducing the amount of manual work and the need to create special forms.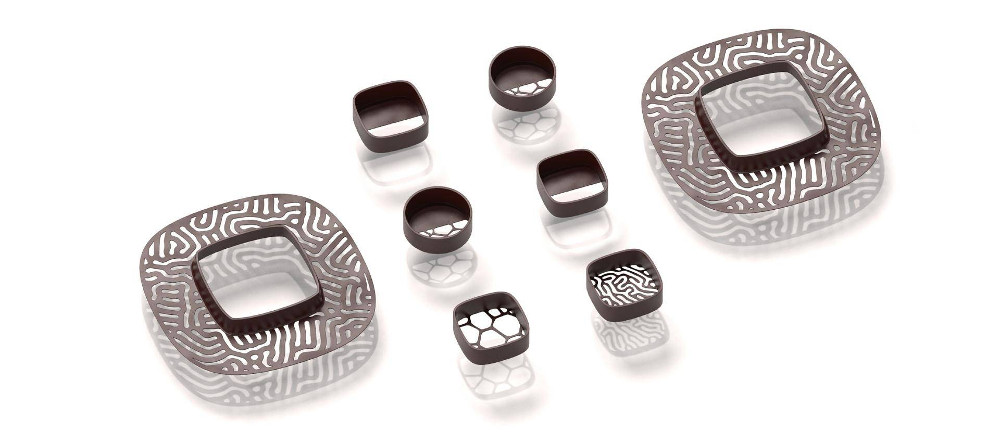 The creators ensure that 3D printed by them chocolate stands out not only in terms of taste, but also appearance. The used 3D printing technology was developed in cooperation with confectioners, thanks to which the prints are distinguished not only by their smooth surface, but also by the gloss characteristic of properly prepared chocolate.
What does the process of preparing chocolate models look like? Designers, during consultation with the chef or client, prepare a digital model of sweet decoration, based, for example, on a handmade chocolate model. If the model is accepted, a 3D prototype is prepared – after approval, Barry Callebaut produces a spatially defined number of elements with predetermined dimensions.
3D printed elements are delivered in specially prepared packaging in a wide range of sizes that protect delicate, chocolate elements against damage, cracking or melting. At an early stage of project development, the service is dedicated to chefs, hotels, cafe chains and restaurants in selected European countries. It is known that the first beneficiary of the service will be the Dutch Van der Valk hotel chain.
Source: barry-callebaut.com